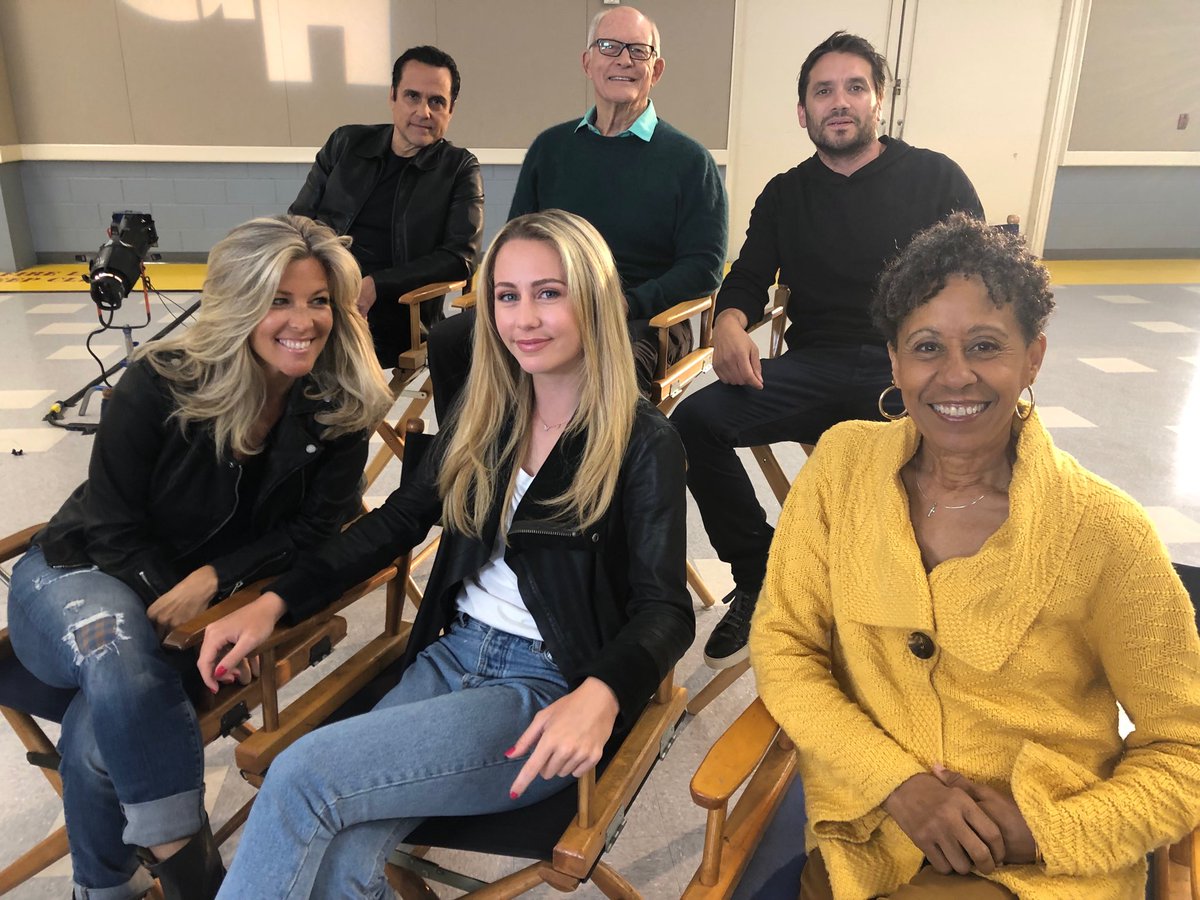 Yesterday's Facebook Live
Oscar is Dying... Whole show is about it.
Billy Miller showing me why people say he's such a good actor.
Dr. Terry talks to Liz about looking for a cure and not finding one.
Q Crypt: Ned and Monica talking about loss...and the dead Qs.
Joss falls asleep... and Oscar 'Sees" Lila!! She's standing by the bed and touches his chest..he yells for Joss. The woman! I feel so much better. Flash forward to the hospital. Oscar is tested. Monica thinks that it's an 'End of Life" rally-- I think it's gonna be Joss's dream. Anyway, "Edward and Lila" go up the stairs.. Everyone is happy because he's CURED!!! Oscar's tumor is gone in remission and he's going to live!! He goes around talking to everyone.
Oh this is SUCH a dream...
HE then sees Carson with their new baby.. and Olivia inviting Monica to Hawaii--Julian and Kim getting engaged. Sees the teens graduating and Joss with another guy.
Finally, he sees Edward and Lila again and says "he has to go home"...

You have to see the end, but Joss falls asleep again, he wakes up in bed-- and then its' back to "real time".
It is done.
Oscar is no more. Escorted out by Lila and Edward.