This blog will be mostly about Oscar's death because let's face it, that is what this week's main focus. I was actually into the whole thing despite my non-love for the character,. Finally things were coming together in this story.
What do we have a wake? My people have platters of meats, cheeses and some kind of pasta. The Q's might end up with pizza!
Photo thx to @SoapTweetsGH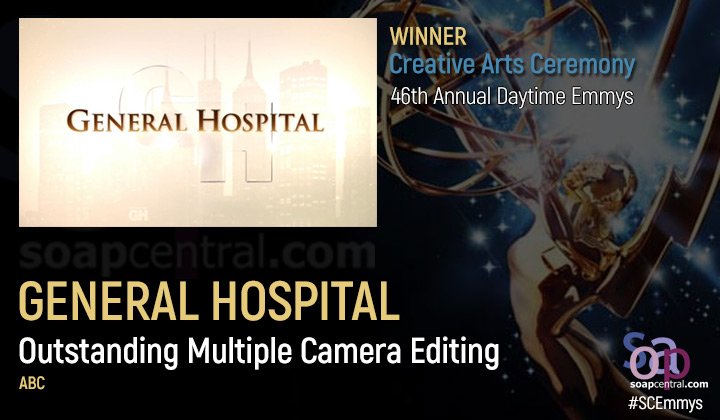 First things first. Friday night was the Creative Awards for Daytime Programming and General Hospital won-- best editing.
BEST EDITING. You all know my complaints about editing with this show. It's chosen by what is submitted so the episode could have been edited well (like Dante's funeral)-- and we all know it's not a day to day refection. Still, I'm glad it won this because I didn't see it win anything else that night! **See at the end of the blog for more Emmy Info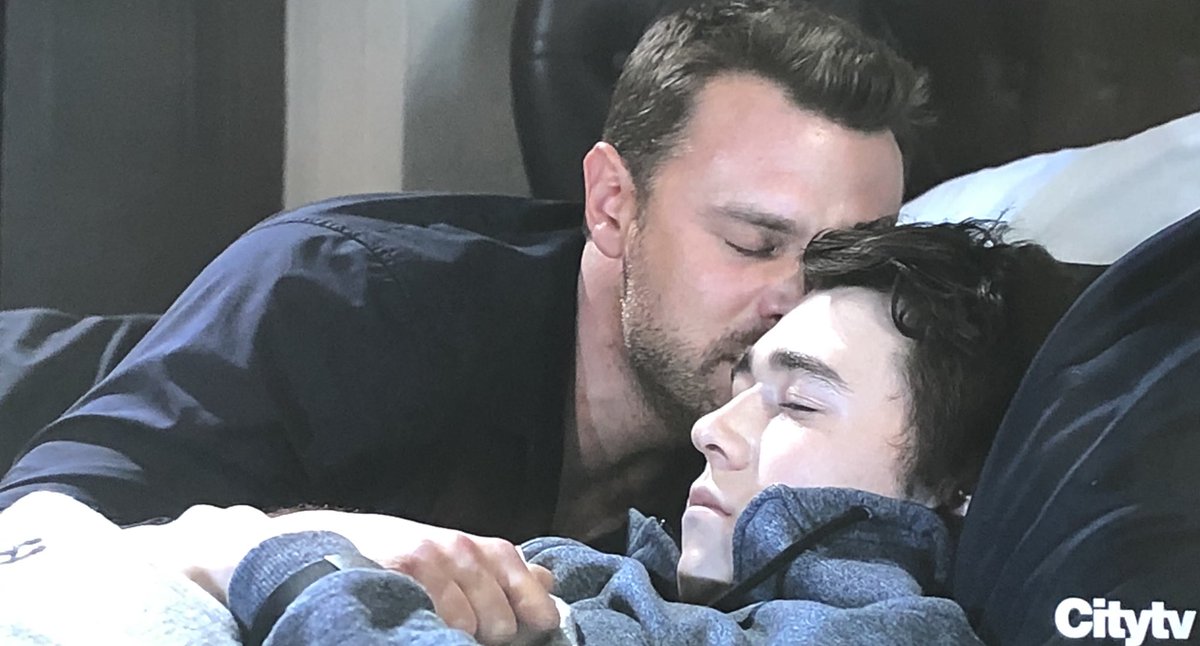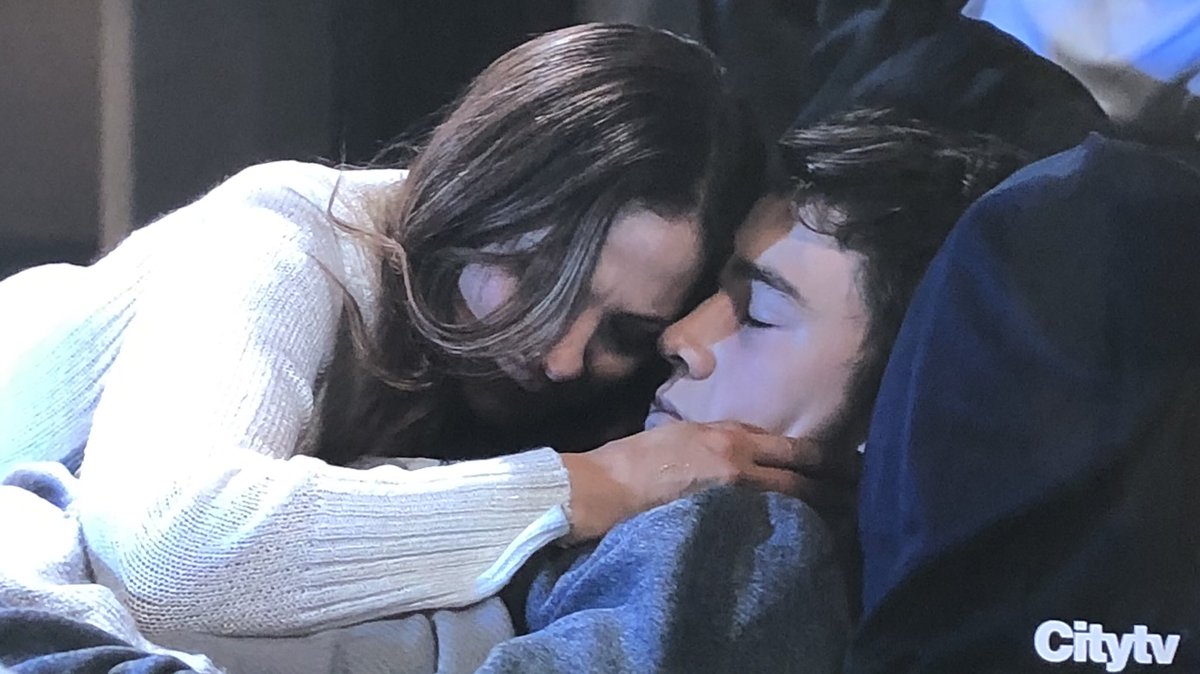 Let's get into Oscar's demise right away. If you were on Twitter, you know there was an "OscarIsDeadParty' happening because so many people have been waiting for this moment for what seems like forever. Many never liked the character and most were just into that snarky soapy fun we like to have in the face of doom. On other message boards I glanced at, so many people really loved Oscar and Garrett that it was a surprise to me. I got a lot of messages on FB and in email about people not wanting the kid to die and a last minute miracle to happen.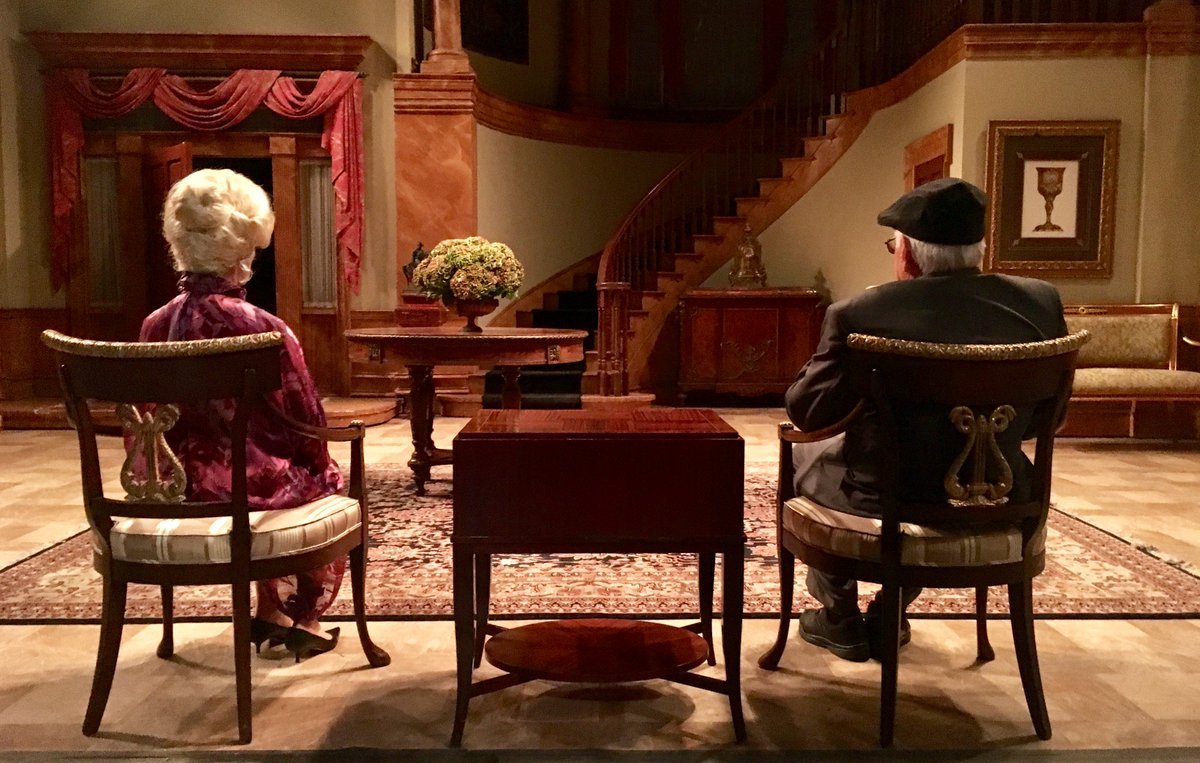 My take on the entire "Oscar Journey" is what I fundamentally have with GH in general; too choppy, too disjointed and chunked together in weird ways. Because the cast is so huge, even the JossCar romance was done in fits and starts. Cameron got SORA'd a bit too late as well. Then there was the problem of HOW he was diagnosed. I'm not sure the reasoning behind Kim not telling him 'a year ago" about this whole thing because it really made everything just--weird. Oscar should have started having seizures, been diagnosed then and there and let the story unfold that way.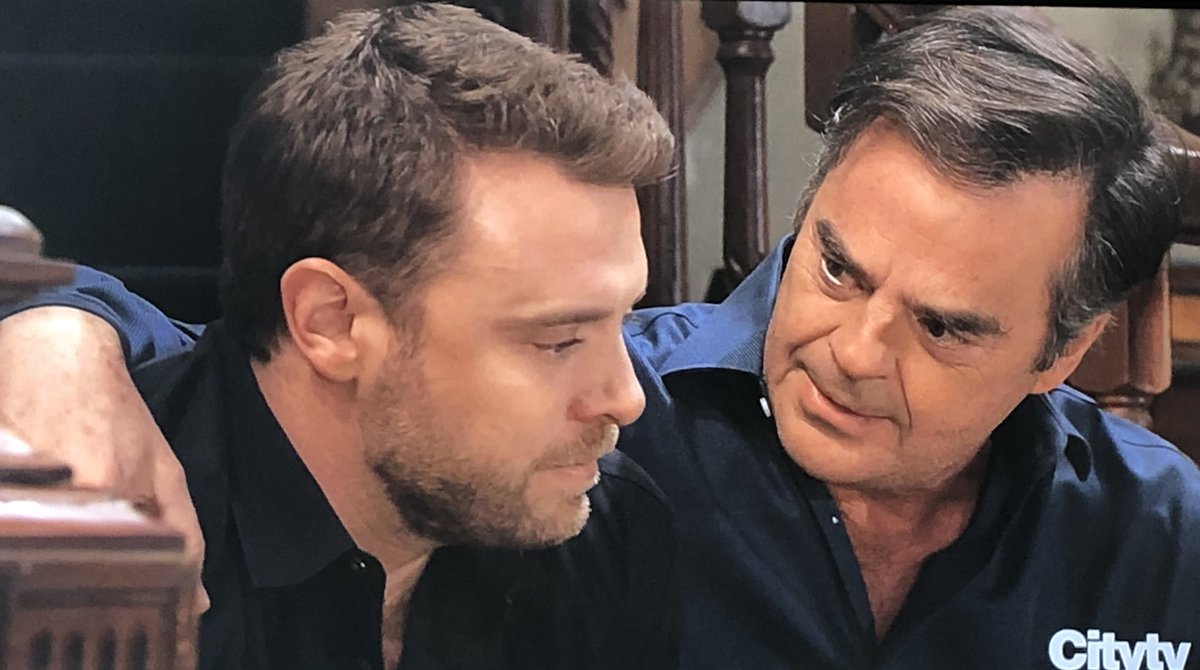 Drew's inclusion was great and since he has gotten away from "I used to be Jason Quartermaine and now I'm "just Drew" I've seen such a change in Billy Miller (in a good way). I like him with Kim and it put him in the Q orbit. These last few weeks have been good ones for him-- and his deathbed talk just gutted me.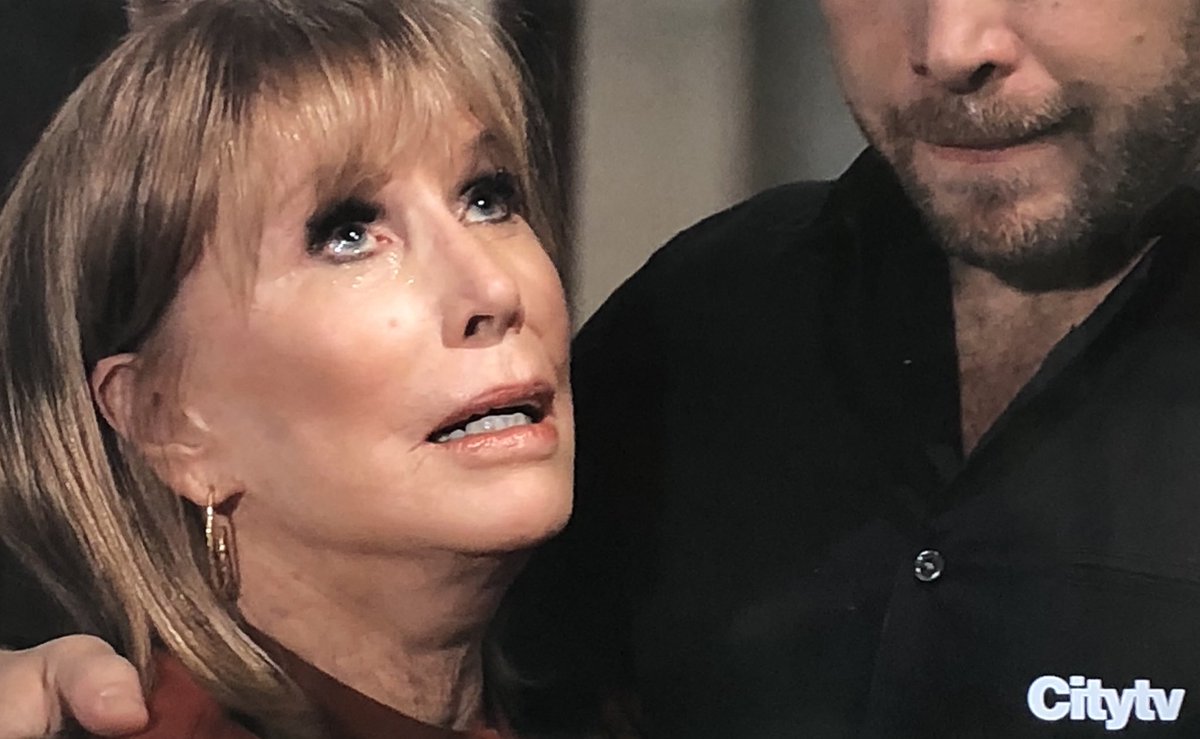 The writers chose to tell Oscar's last day 2 ways; one with a 'fantasy-hallucination" that Oscar had while Joss slept, and the other more realistic one after he actually passed. The fantasy sequence was a little clunky but I enjoyed it because it had the ensemble work and nods to Edward and Lila. Better than have everyone parade in and out of the kid's bedroom to say goodbye. The day after (Thursday) was amazing in both dialog and pacing. Longer talks and more emotion that I could handle. Sniff.
OTHER STUFF THAT HAPPENED: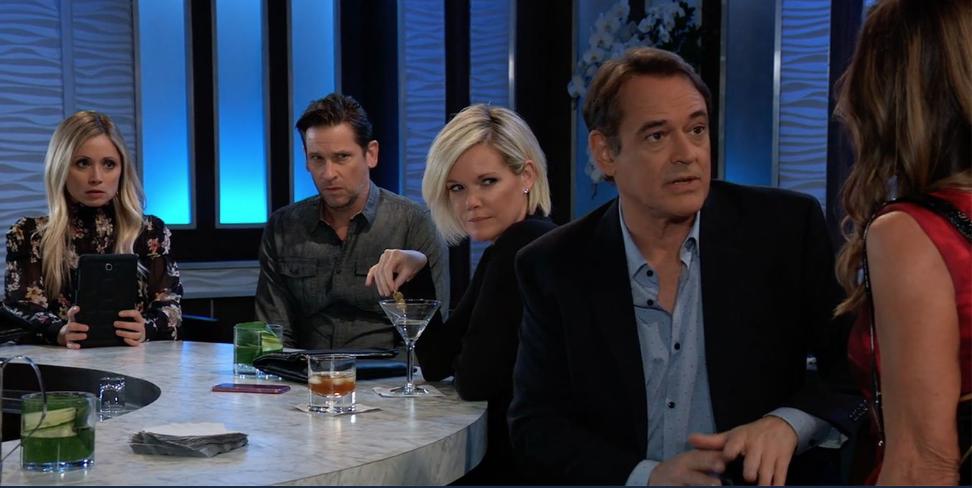 THE RYAN-RUSE:

I was so here for this. It had so many characters, including Flea and Mac, how could one not love it? Lucy freaked out, Franco was flumbuttoxed and Lulu was having a bit too much fun filming it all!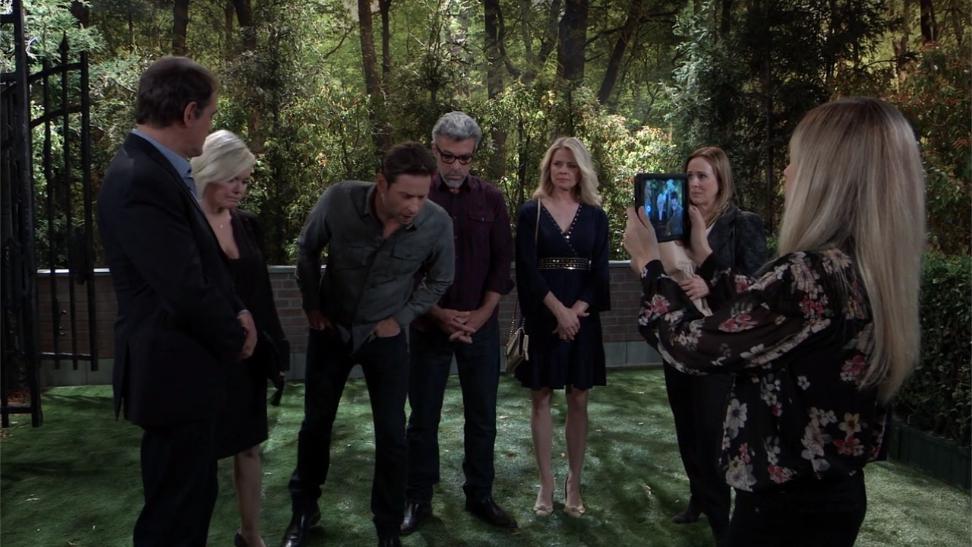 AND WHERE ELSE IN DAYTIME HISTORY did we ever get a funeral for a hand? Tell me...when?? LOL.. I loved this--played right into my bizarre stuff that can happen on soaps.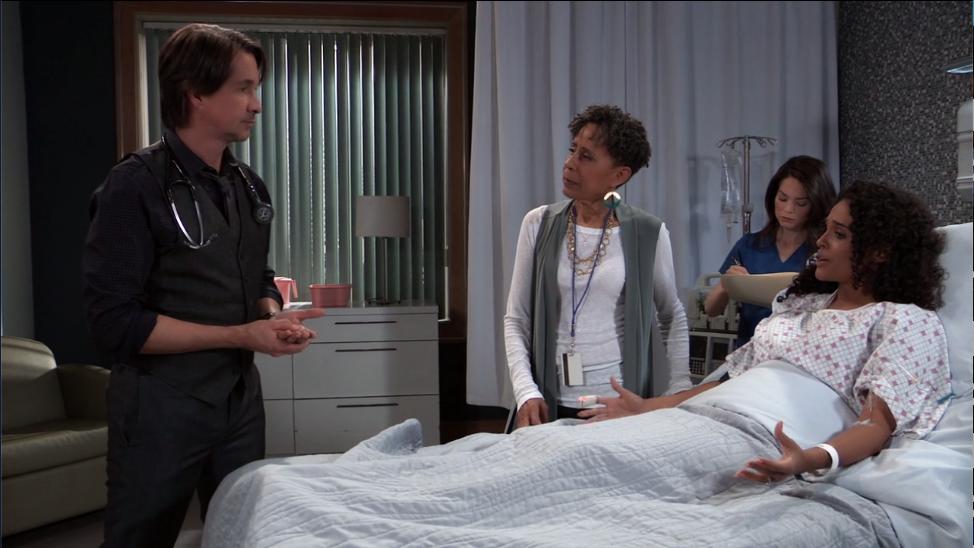 KIDNEY CONNECTION:

WE ALL know where this is going... Jordan, be prepared to get a Q kidney!!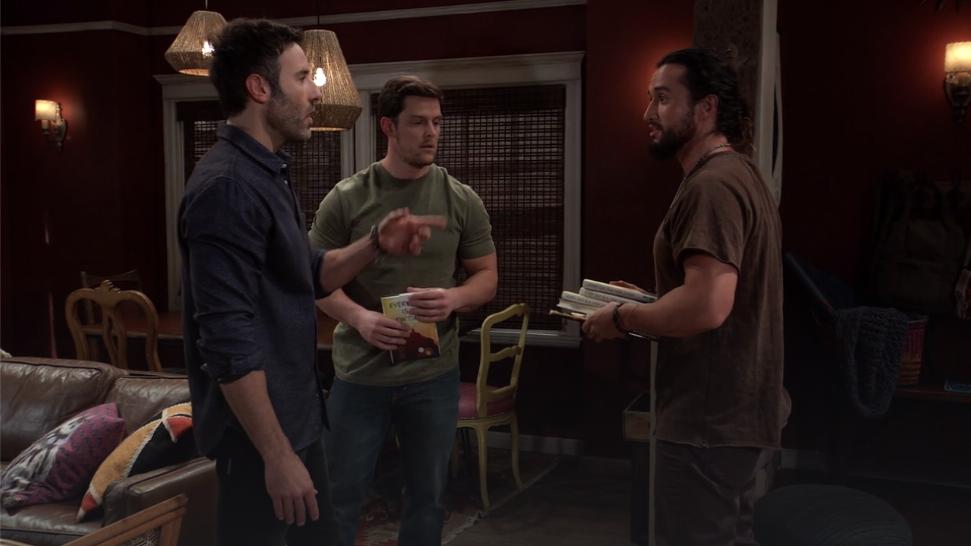 CULT CLUB INFILTRATION!!

by Milo no less!! I was shocked--and he did a great job playing the sad-sac of losing his girl and wanting help. I really thought they would have used Spinelli for this role but I for one am glad it's Milo!! I also hope there's a scene where Epiphany finds out he's doing this! She'll KILL Shank in one second flat LOL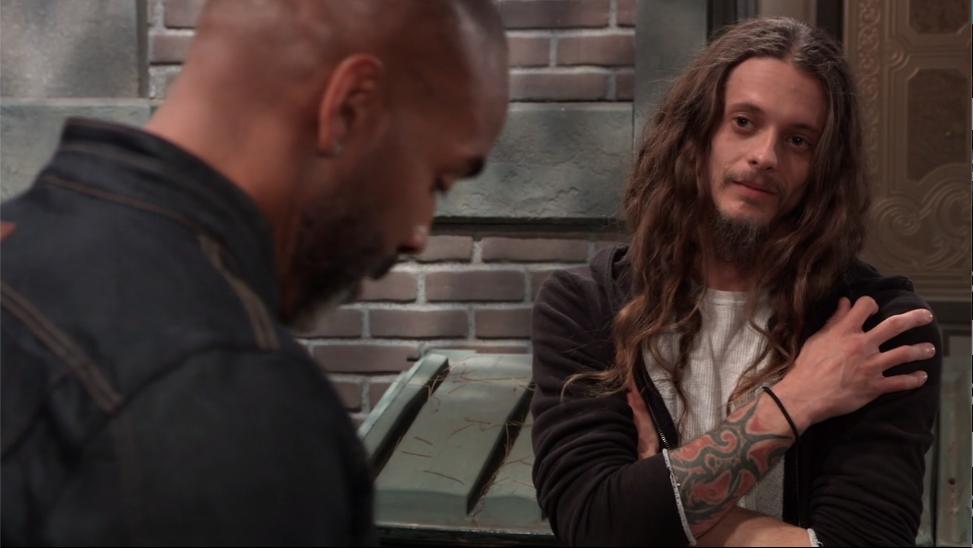 JESUS BE A DRUG DEALER

: Curtis is in Canada, trying to find Ryan. He found some dude who knew about the drug-store break in. Dude said it was a lady though. Either Ryan was dressed up-or he had help.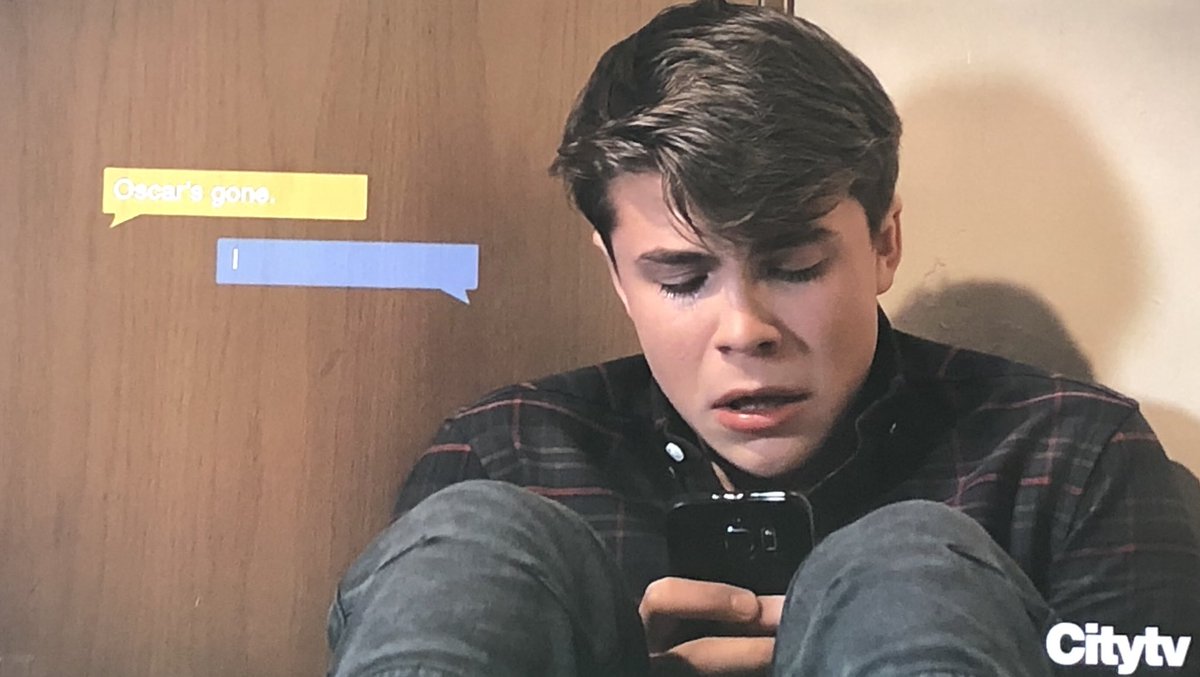 SCENE OF THE WEEK

: How do I pick just one? There were so many wrenching things happening. Drew saying goodbye to Oscar, Kim's breakdown at her apartment door and host of others. I chose this scene for one reason: it was unexpected. We all know Cameron has been trying to avoid Oscar and "the end". He didn't visit him in the hospital even when he was volunteering there. Hardly called Josslyn. I remember being that age and when someone my age had died I refused to go to the funeral because I said I wanted to remember her alive. It was so painful I couldn't handle it emotionally. So when he found out, acted all tough with Liz and then went into the hallway to ugly cry, I just felt all the feels. Then when Joss texted him and he started to text...erased it...started to text again..erased it and threw his phone I thought :Yep, so true to life. How may times as adults have we struggled with the right words? Joss was waiting for her friend to reach out and he couldn't be there for her. I expected the opposite--Cameron holding Joss and staying by her side though this. I love the twist and unexpected that happened.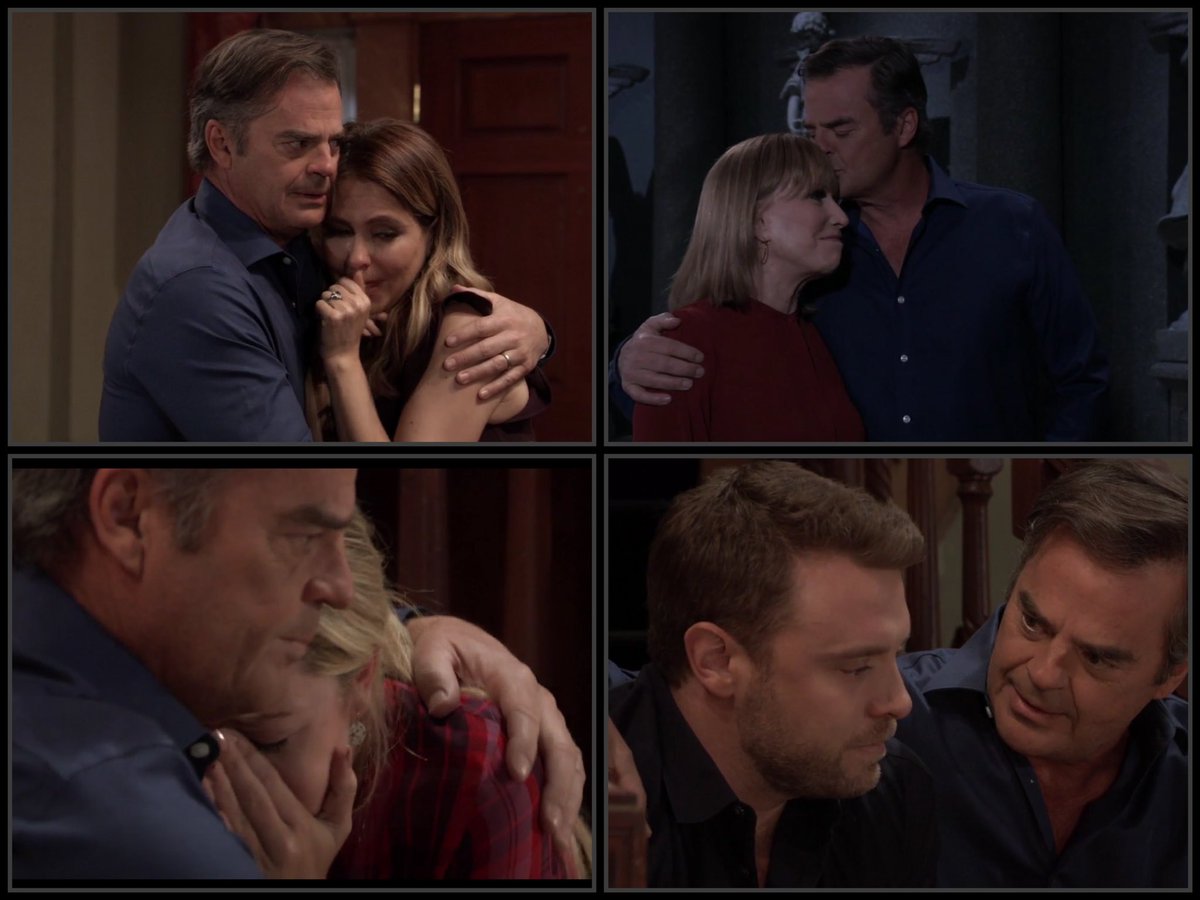 MULTIPLE SCENES OF THE WEEK:

I just loved Wally Kurth this week... hes' such a pro and someone that carries a scene beautifully. His presence reminded me of both Edward and Alan as he's the oldest living male Q now. He had fabulous scenes with Monica in the crypt, Drew on the stairs and telling Joss about the Nurses Ball song. If you watch his face at the end when they are carrying out Oscar, it's just so crushing. Taking all of these together, I have to give it to Wally and the dialog writers for making Wubsy lose it. (photo credit: @NivFansGH twitter)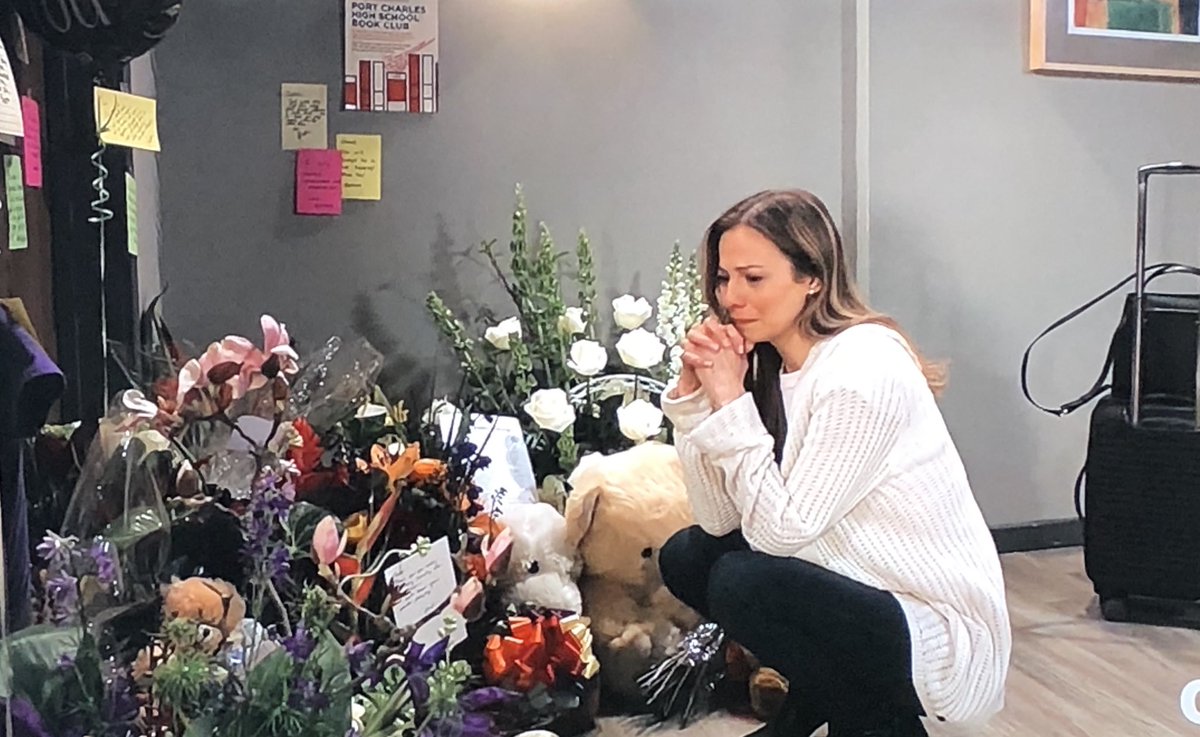 PROPS OF THE WEEK:

Well, the department outdid themselves with the Oscar memorials. Notes, flowers-- you name it, it's there!




RUNNER UP

: Franco's painting he gave to Drew. In times of sorrow or joy, artists paint. Ergo, nice touch.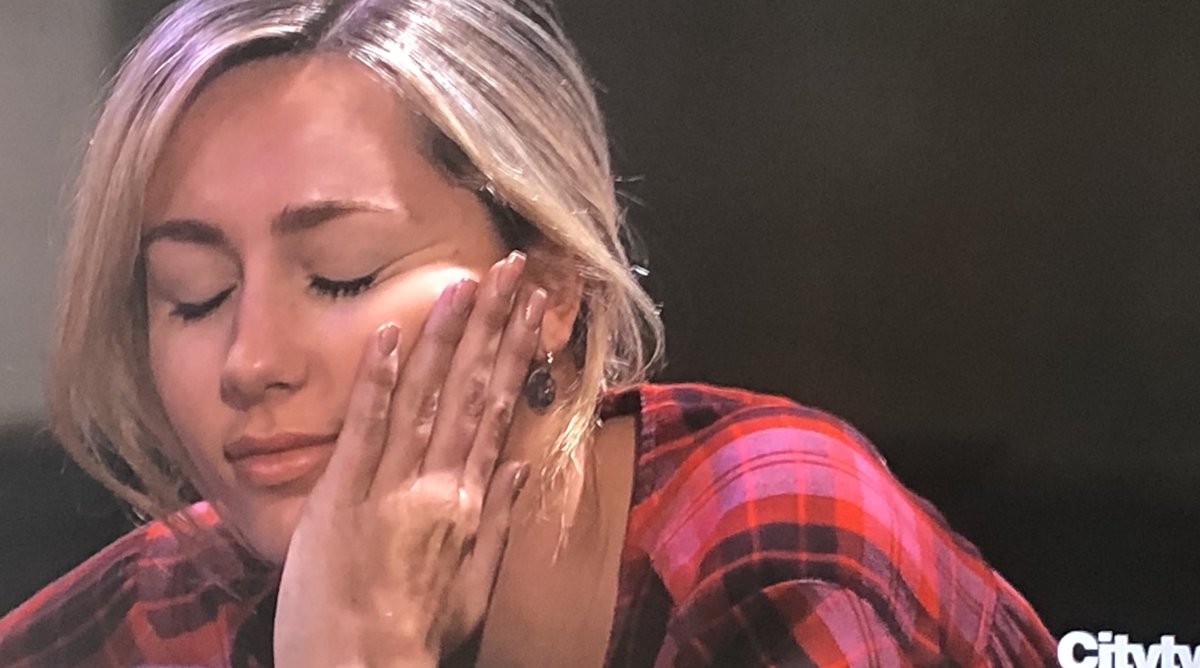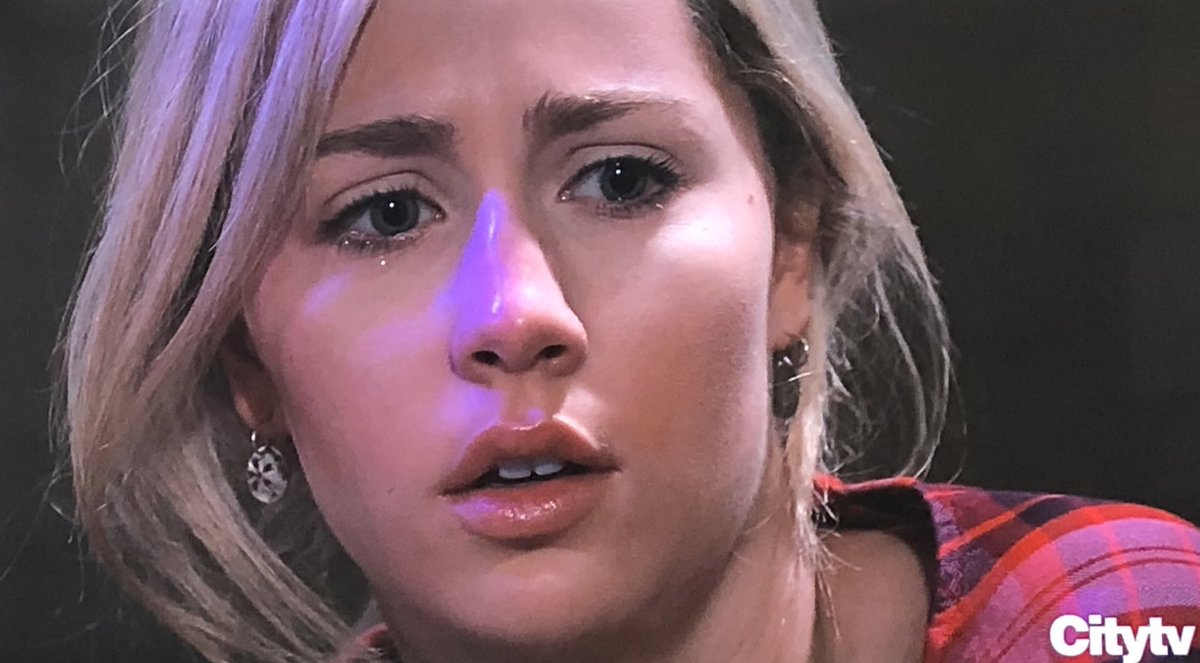 FACES OF THE WEEK

: Josslyn 'feeling' Oscar's good bye kiss--smiling, content. Two seconds later she looks over and he's dead. Oy. Great stuff by Eden.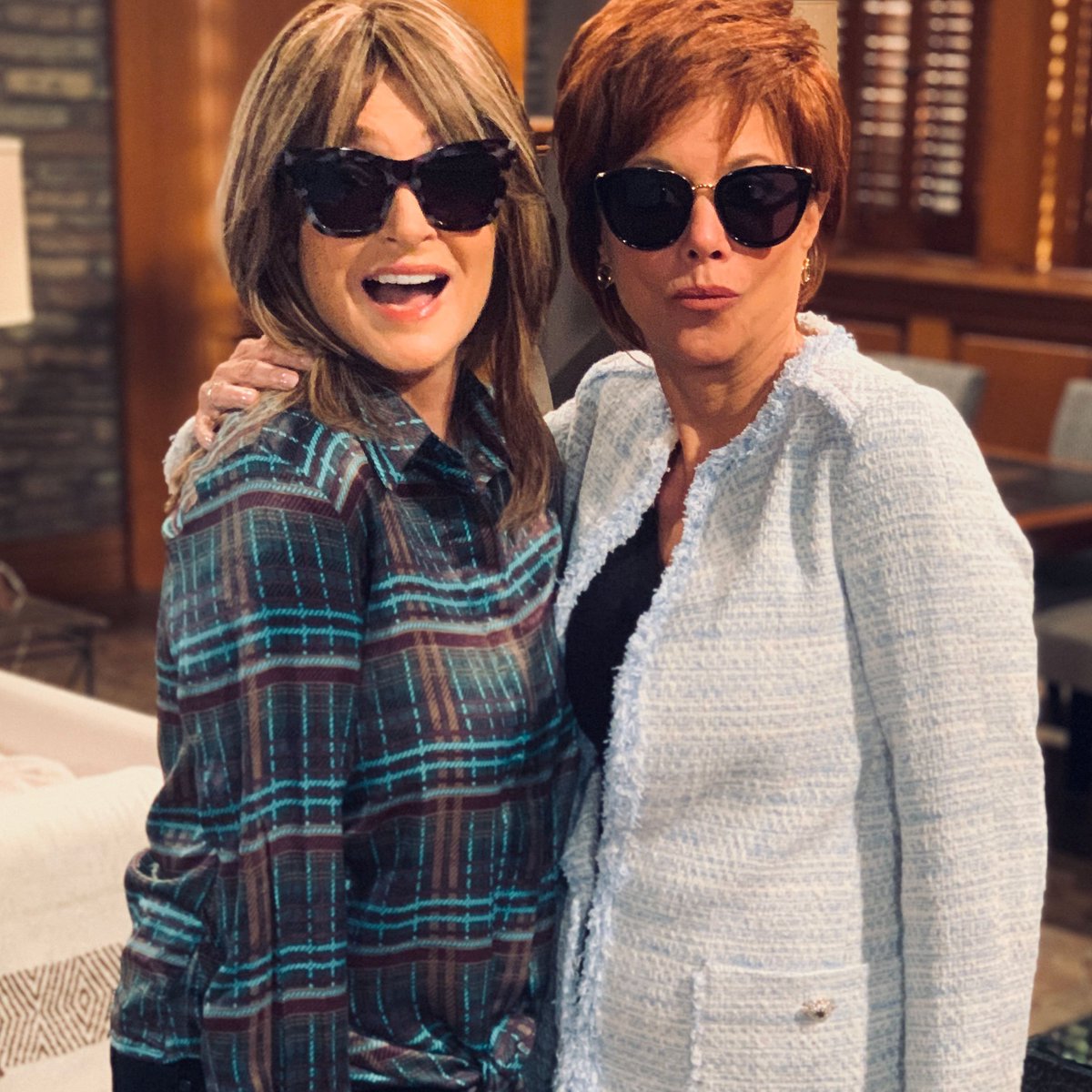 WUBS FAVE OF THE WEEK:

The ol' switcheroo!! OMG This was a blast and Nancy herself said how much fun it was. We need more of this. Plus, it was during a Sexis scene so I actually liked Sonny for a minute!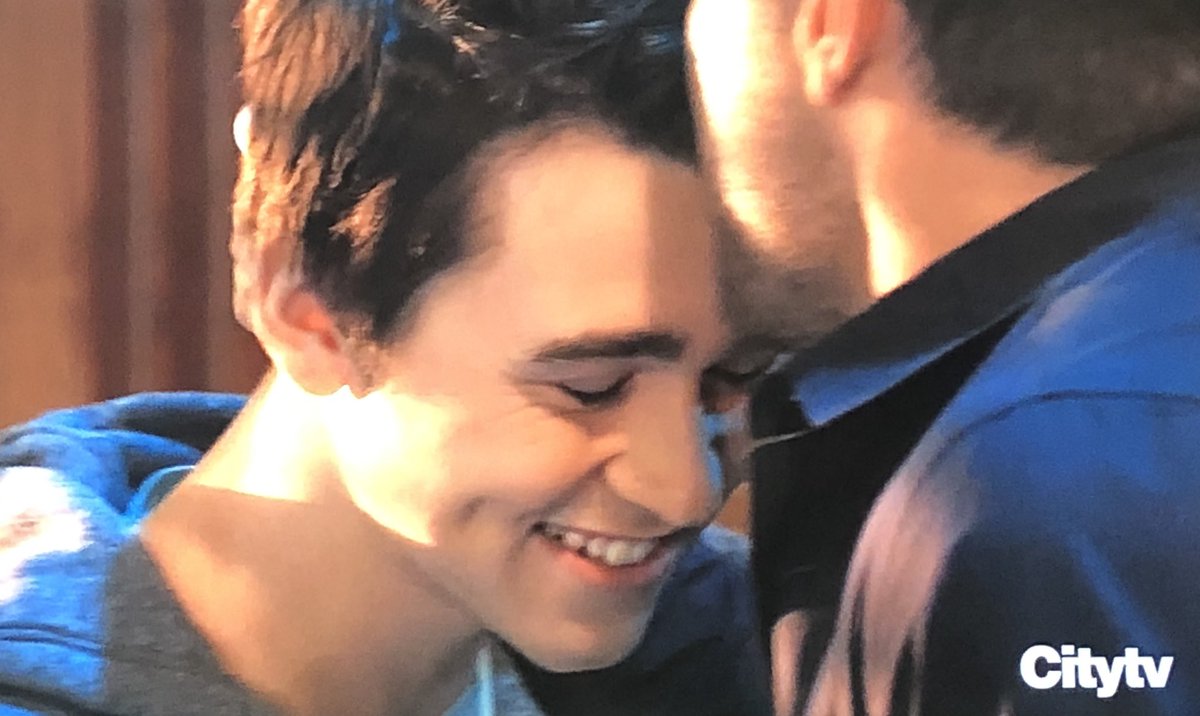 That's that!! Another good week for me, and that makes 3 or 4 in a row! I hope the public is tuning in more and the ratings go up. I want this show to keep on keepin' on for years to come. Hell, we have a kitchen now...can't lose that! Coming up will be Jordan's kidney and the Nurses' Ball. Jax will be back for that as well. I'm thinking there will be a memorial for Oscar. Krissy' Cult Club should be decided soon and maybe we'll get to see Sam naked? Heh. The other thing I really want to watch is Josslyn confront Cam about all of this. Wonder how that will play out.
WATCHING THE EMMYS: Check out EMMY WUB POST for the details. I will be on Twitter RT the highlights (@Wubsnet) and will update the blog as much as I can. Game of Thrones starts at 9 and sorry, but I'll be switching to that after an hour of the Emmy show. We have a whole family thing planned every Sunday at 9!! And come one, after last week I have to pay attention to who died and who didn't. (Since I couldn't SEE anything with all the dark going on!)
Have a great Sunday.