That Ex hubby of Hay-Ray's looks like Sonny from afar? I was like what is Dr. O doing with HIM? LOL... He also looks like Alcazar--kind of a Sonny/Alcie mash-up. OMG she's trying to make him jealous. I guess he was in jail when Rachel (Hayden) got off scott free.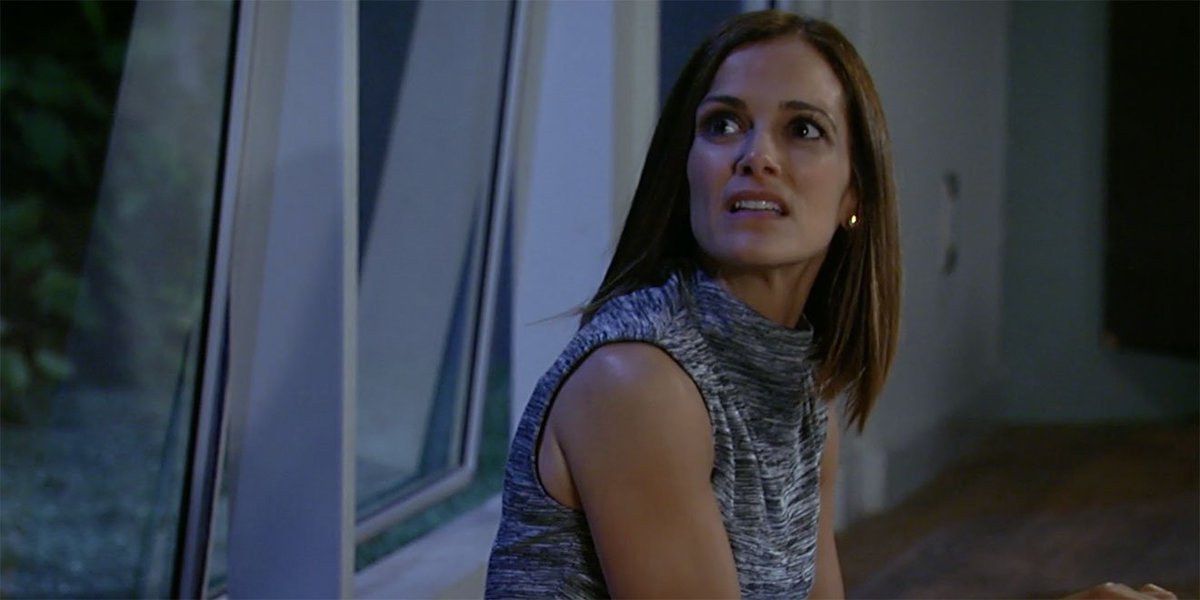 At their new house, Hayden proposed to Finn. Finn wanted to propose to HER. Whoops. He says yes. Then he leaves and Justin comes in (Rachel's ex). She's all shocked.
Nina and Nathan-- Nina is on DAILY and although I LOVE MS, her plot is thin at best. Valentin walks in and Nate yells at him. Just like Molly yelled at Julian. Same dialog almost!
Later, Nina kisses Valentin next to the dumpster. Then, she runs. ugh
Garvey is at GH. Carly's yelling at him to tell her where Sonny is. They take him away. Dante tells her he's the guy that took Spencer and he probably lured Sonny somewhere. WHY not call Verizon and look at his texts? Or last pings? The GPS is turned off on Sonny's phone and car so he can't be traced, Carly said.
Jason is sad. Sad, sad. I can't understand or hear him. I SWEAR TO GOD. I know I'm old but DAMN. He was talking to Griffin and I had to put the CC on.
Elizabeth tells Carly that Garvey is alone in his room. She goes up and messes with his morphine. "TELL me where Sonny is"!!
Sonny's STILL In DA PIT!! So sad..the pit. He prays his Catholic Confessional prayers. *sigh* Sorry but it doesn't move me at all. He sees a light..and it's Stone. (we don't see him yet but will tomorrow)
WELP! ABC news interruption--MOOCHI resigns???!!! Um.. okay. No comment. But-- welp.