I had a big beer at lunch so... :) Not responsible for my blog.
Tracy's still trying to talk Paul out of killing her. If it takes this long to kill someone, not gonna happen.
Carly gives Morgan some jade, as a token of how proud she is of him.
Ava comes in to give Avery a dress. Since she STILL HAS CUSTODY this is stupid.
Ava is saying Morgan is unstable. She goes upstairs to 'see Avery" but really is going to replace more of his meds.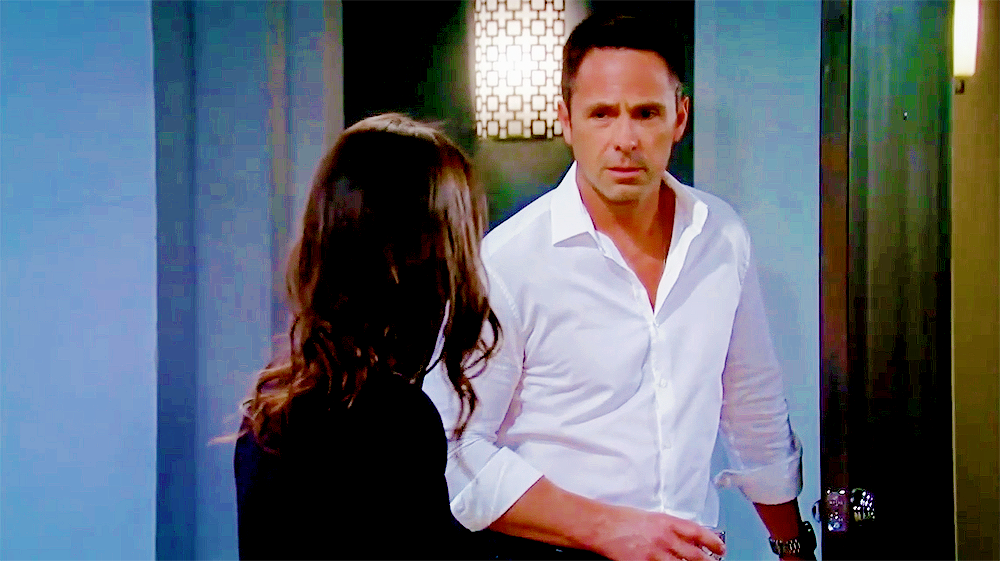 Sam is telling Julian no one wants him there. Stay away from Alexis. He should leave.
Anna talks to Dilly about Susan. Dillon calls Tracy...she goes to answer the phone. She screams into it, Anna hears her.
They needed to use the gym again, so SaSon moved into there to continue the "Jules must die" convo. OMG. zzzzzzzzzz.

Ok, I made it to 2:34. I'm not going to finish. I'm seeing Roger Howarth tomorrow. I hope to write something up after--not sure I'll get to the blog? It will only be a giant serial killer bitch anyway so....???
Have a great Friday!