Ah, back in the days when Murder Mysteries were awesome. See, Diana's killer was on DAILY...clues were dropped and it all melded into some juicy, shocking reveals!! It was so good.
Now? Not so much. Paul is all of a sudden all up killing people. Ok. Ava found his works and wants to meet him at "Perks" to discuss blackmailing him. He's all "are you calling my bluff" Oh yes, yes she is!! The cufflinks are clearly visible in the 'sex tape' says Ava. She shows him she found the needles/meds. He's desperate to stop her. See, I think Susan or something HAS to be held over his head because he's not acting like a psychopathic "I gotta Kill" guy right now, it's more of a "I have to cover it up".
Ava wants Julian to go free, those are her terms.
Jordan goes to GH to find Elizabeth, who was supposed to come to the PCPD with information. Later, Hammy Finn LIES for Hayden and says he was with her during that time!! WHOA!!
RayHay so looks guilty about the Liz thing. Franco wants to be with Liz in the room with her. HE's all Can I?? Can I??? Can I?? LOL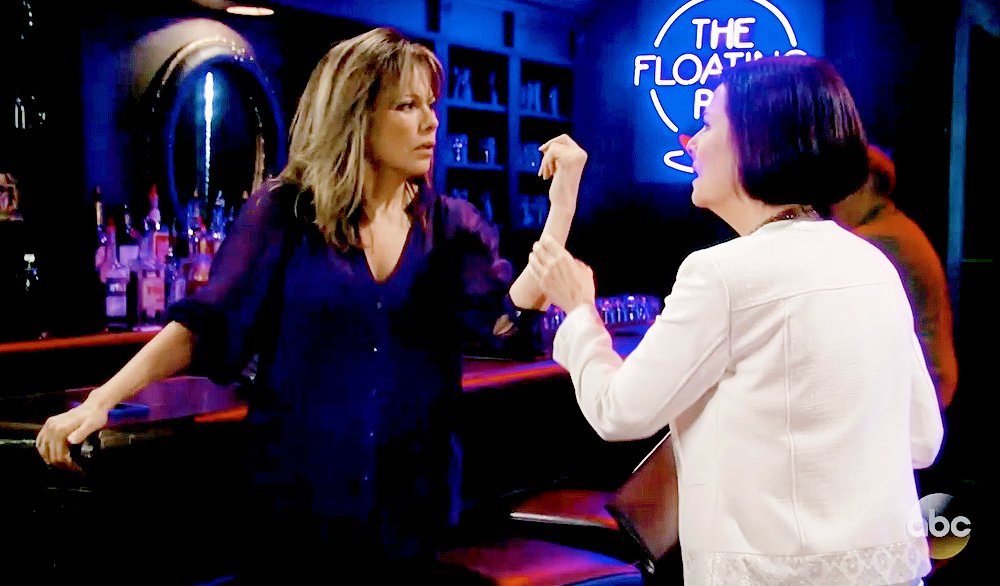 Alexis sees Julian, he's harassing her..but it's TRACY!! OMG. She's going nutty. That was a good scene and I love Tracy and Alexis in the same space! More please. Such a good idea to put them together!! VERY good scene. Tracy remembers that someone set HER up for murder :) heh