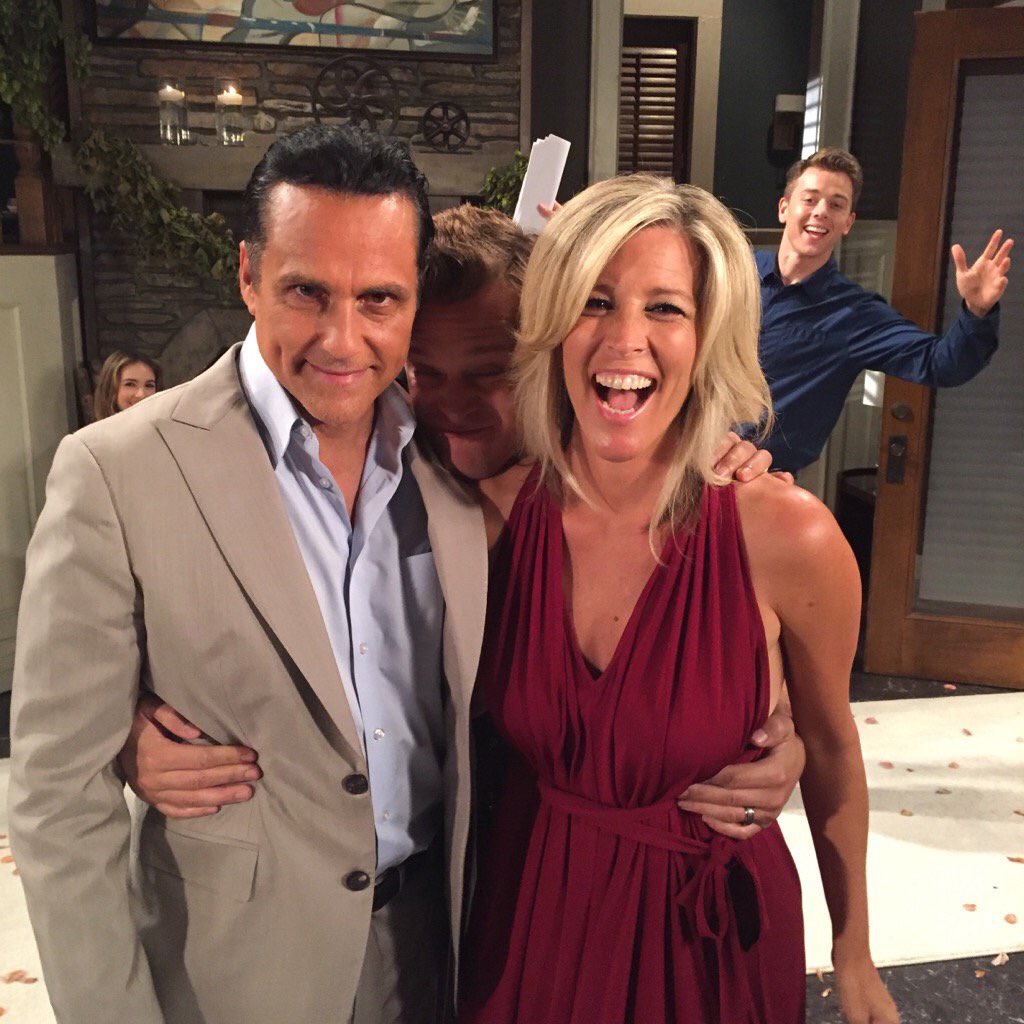 From Twitter Via Frank




Sabrina messes with Ava's meds.

Ava messes with Morgan's meds.

*SIGH*




Morgan is doing social media for The COFFEE SHOP. He and Sonny have a nice talk. Too bad he's gonna be nuts from Ava soon.




Kevin and Laura out on a date. Kevin is staying at the Metro while his "Apartment" is being "renovated" ...geesh. He and Laura go up for a nightcap. They play video games then make out. Kevin stops and says he 'respects her' too much to do it on the first date. Laura says, don't respect me, lets' just do it!




Liz..opens the door. Giant package, then Ava. Ava tells Liz to open the package. It's Nikolas' jacket and a shoe. Wouldn't they keep those for evidence? HUH? They returned them from "the island" according to the note inside. Must be the diamonds are in there. YEP. Ava asks for the boot and Liz looks inside and finds the diamonds. Liz wants to turn them in, Ava's like KEEP THEM for Spencer.
She leaves. Liz stares at the diamonds.




Carly asks Nellie to stay and babysit. Carly gives her a shit ton of money to do it. That's so Max and Milo don't have to watch her because the nanny quit. Why wouldn't Ava "babysit" since she HAS FULL CUSTODY STILL.
Nell stands at the top of the stairs looking mean. Kinda like a Lifetime Movie Nanny that's gonna take over the house LOL. Sonny's still suspicious. Kinda like Tony was of Carly in the early days!! Hmmmmmmm.




NICO was on. I miss them. Todd was eating! My fave thing RH does!! Nina tells him about the sex she had with Valentin all night.

Later, she leaves and Liz comes in and tomorrow shows him the diamonds.