So, Twitter comments convinced me to watch the show...I heard it was good.

Diane was on. That's awesome. Nice boardroom thing shown...liked the table and extras. Olivia was kinda strange but ok. Alexis is suspended for a year. The Board made the right choice, imo. Still sad tho. That's her life. Diane takes her out for martinis!! Yeah!! Nancy Lee Grahn was so great.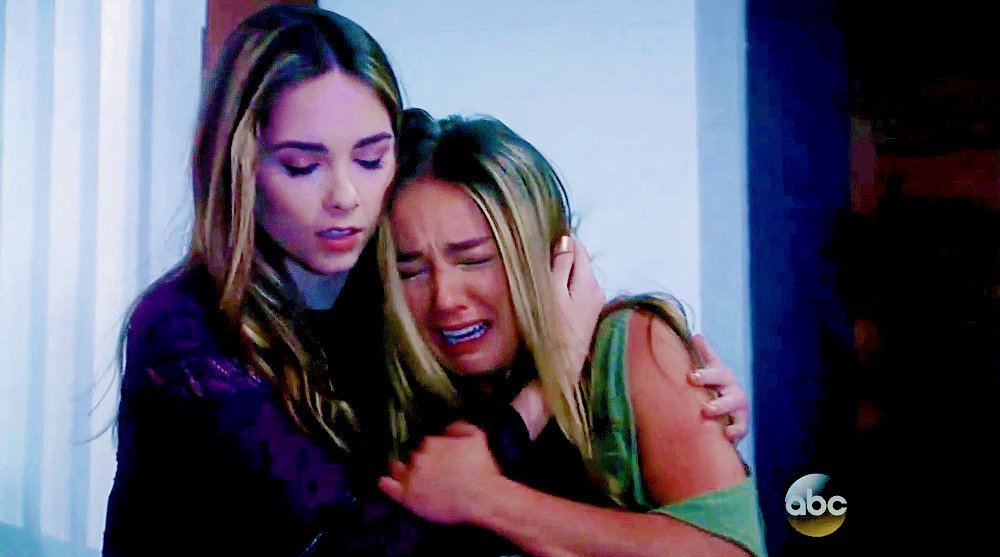 Krissy was drunk. Nice. Oh, we have no UBER here-- lol not allowed. These scenes needed to be ages ago. LOVED when Krissy sent Molly away and then cried and MOLLY CAME back!!
Jane Elliot looks SO GOOD. Wow. Genie and Jane are so awesome. We don't get them enough. "I never really grew up" SO GOOD. YES! That's true Laura and you finally are.
Not Luke's DNA...ugh. Laura tells Tracy to go after Luke. So stop it. Damn it. LOL WE are over Luke.
Liz and Franco/Todd (he IS Todd). Why they have him be creepy and scare her like that? Oh well...they were still great. "I don't think I can make peace with who you used to be"...nice line by Liz.
Weak Link today for me was Lante. I mean, it was domestic and the flea market thing was ok but it was still weird.
Ok, so yesterday's show was perfect--and tight. I wish the cast was smaller and we'd get more of this!!