HELLO Serena! Yeah for Scotty and Lucy. Why can't this be the whole show? Serena shows them photos of Lee in Florida with her and Gail. She can cry really well. Laura comes over later. Scotty is all upset that he didn't tell Lee he loved him more. Laura says he knew. She leaves (that was a blink)
Sonny tells Kiki he's got sole custody of Avery. Neener Neener... I love Kiki's dress. She says this to Sonny:
DEEP down I KNOW AVERY IS BETTER OFF WITH YOU AND CARLY!!
OMG I hate this show sometimes.
At the end, Kiki brought Avery to visit Ava but she's scared of her face. Ava never wants to see Avery again.
Ava dreams her face is perfect--but she's arrested by Dante. She wakes up...and Dante walks in! She's not confessing.
Dante goes to Sonny and says the case is circumstantial. The DA won't bring a case against her. Sonny's pissed.
Stupid MAN LANDERS is going Cyrano de Bergerac on us. Oh HOW FUNNNYYYY get it? Amy will be the one REALLY answering the questions while Nate listens in an ear piece. :eyeroll: He goes off script. It's stupid. Later, they offer him a real job on the podcast for good money.
Alexis and Valentin in the park. I guess Spencer is suing him? YES! Civil suit for killing Nikolas! ahaha
Best Scene: Spencer goes to visit Ava to tell her he knows what it's like to be scared about being burned!! Awww so nice and genuine! They talk about Nikolas a bit and how much they miss him. Spencer wants her to testify that Valentin killed Nikolas. She says I will..he was a hero.
END: Valentin vows to "take care of Spencer" himself.
Photo of Peter Hansen. No flashbacks. Sad horn.
AWWWWW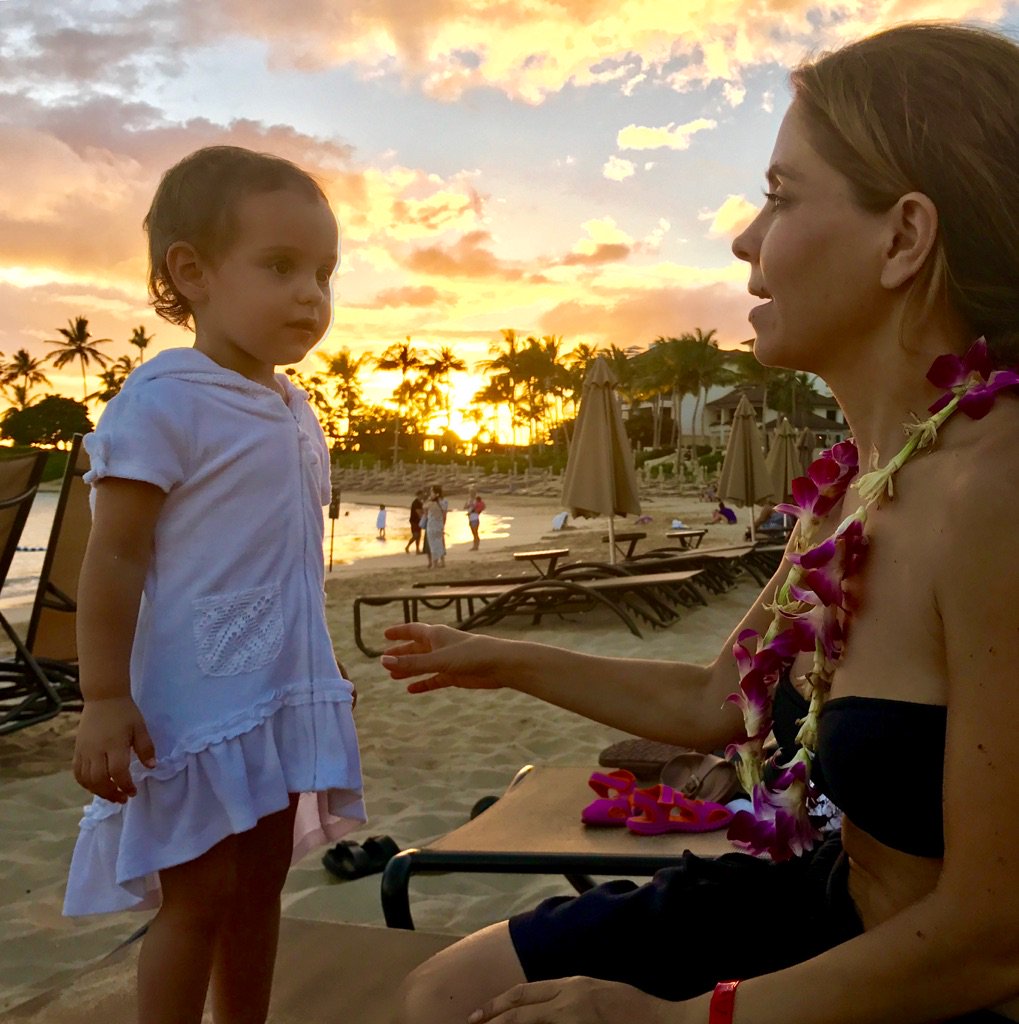 Lisa LoCicero and Daugher on vacation!