Ava doesn't look 1/2 bad I don't think! Maddox says he can treat her on an out patient basis but she says no, because Morgan was his patient. She leaves the hospital but wants to stop by Morgan's grave.
UT OH..guess where CarSon want to stop too?
Spencer ragging on Charlotte lol. I don't even care. "Your Dad Killed My Dad"! Laura and Valentin argue. Then, at the end of the show, Spencer is kidnapped.
Jordan is talking to Anna about Aunt Stella. Nice friendship scene.

Felix gave her some nice flowers!! (Aunt Stella that is). Curtis finds out she was engaged once to a guy named Marcus but she had to break it off because of 'him'. She left college and Marcus because her sister was sick. Aww, Curtis is all melty.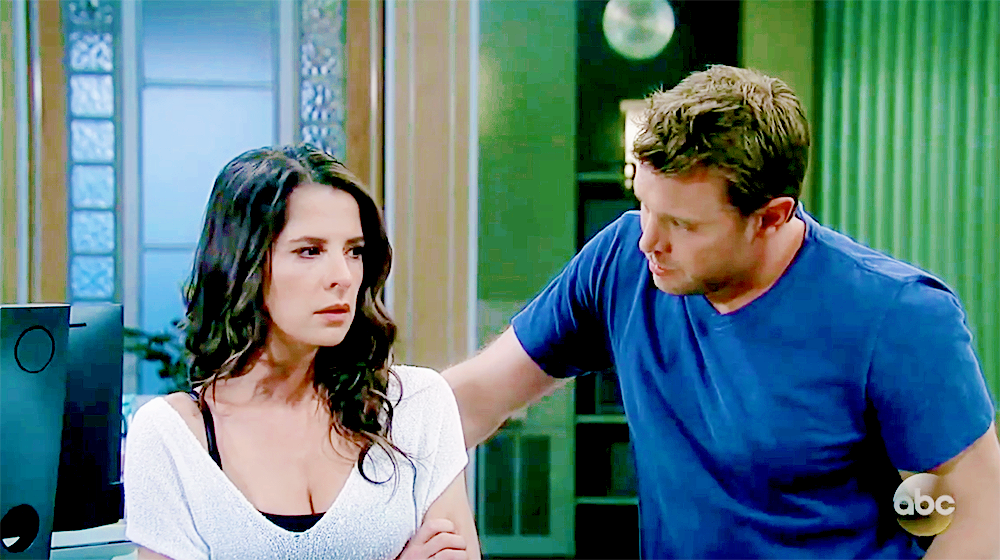 SAM AND SONNY LOOKING all MEAN AND BUG-EYED to each other. AGAIN. ANOTHER DAY. AGAIN. UGHHHHHHHHh. Griffin takes her to do some tests. They took about 2 minutes.
GRAVEYARD: CarSon narrating to Morgan about life--yada yada. Ava walks in or at least peeks in. Tomorrow? Sonny will YELL AT HER..really LOUDLY because, you know-- WE HAVEN'T HEARD IT ENOUGH!