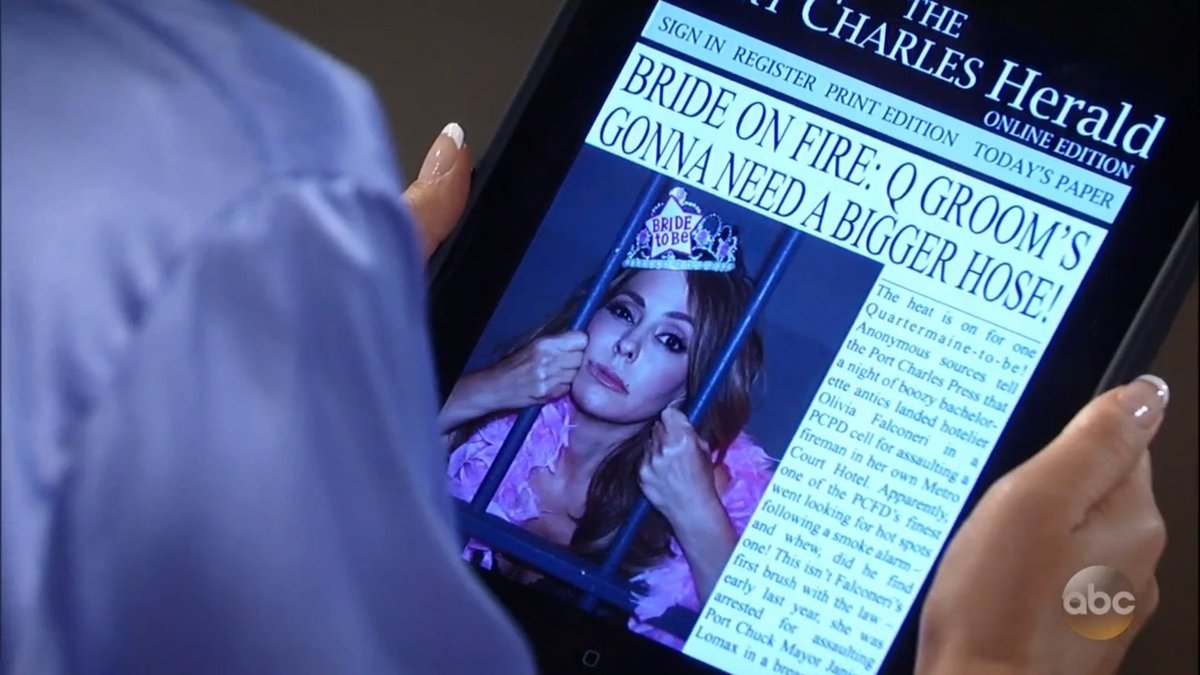 Digital Diva
It's happened again !! I sit here, ready to go over the week in my head to write about all the happenings and I've got...???? What happened this week? I can't even remember, that's how dull it was. I know we had a wedding Friday-- so that's something to dish about but--but? Hmmm, see this is where I have to go back in the blog to find out what I watched. *sigh* It was only 3 days--maybe that's the problem?
Ok, wedding cake it is! Mine was red velvet (in honor of lobsters of course) but you may have whatever kind you want. I even went to a wedding that had little PIES! So good.!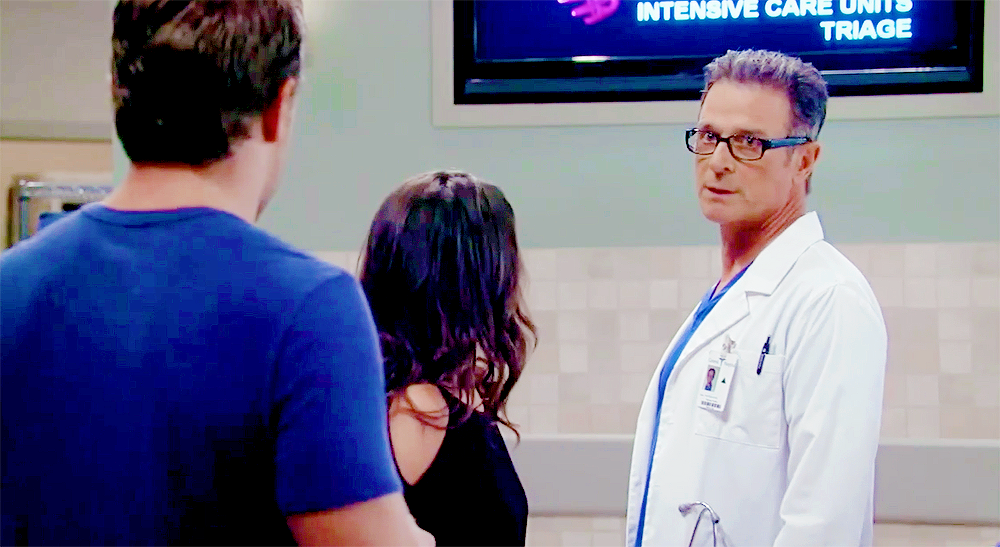 First things first: Max Holden showed up as Sam's "doctor"... no explanation of what KIND of doctor that I could find. His name is David Bencsh (Pronounced BENCH) and he wore big glasses. He asked a lot of psychologist type questions...so?? I am thinking that he HAS to be part of the Chimera story, right? I mean, he's not just on as some random doctor, right?? He was asking Sam weird things about her marriage--then did a blood test in 4.5 seconds to tell her she's iron deficient. :throws up hands: Let's hope this Sam crap gets a point other than hating Sonny.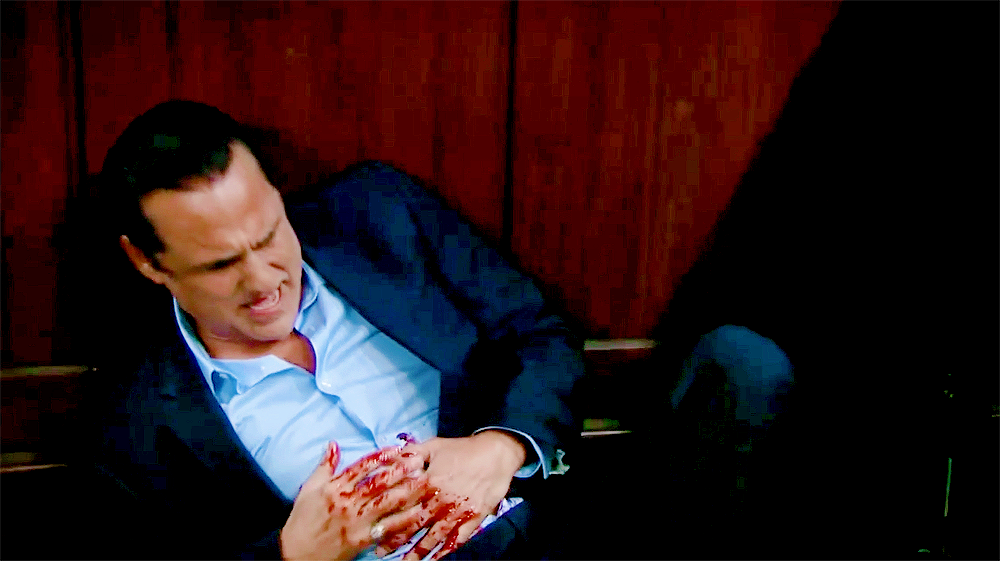 My one joy was thinking maybe Sam really DID stab Sonny...but nope. Fake out. You could kind of tell by the weird camera angles and such it wasn't real but still. There was a glimmer of hope. Sonny told Jason he was getting OUT of DA Biz and picking someone to take it over. Sam thinks he wants Jason--Jason thinks he wants Jason. I want Ava Jerome. She's the only bad-ass that would be both great---and ironic!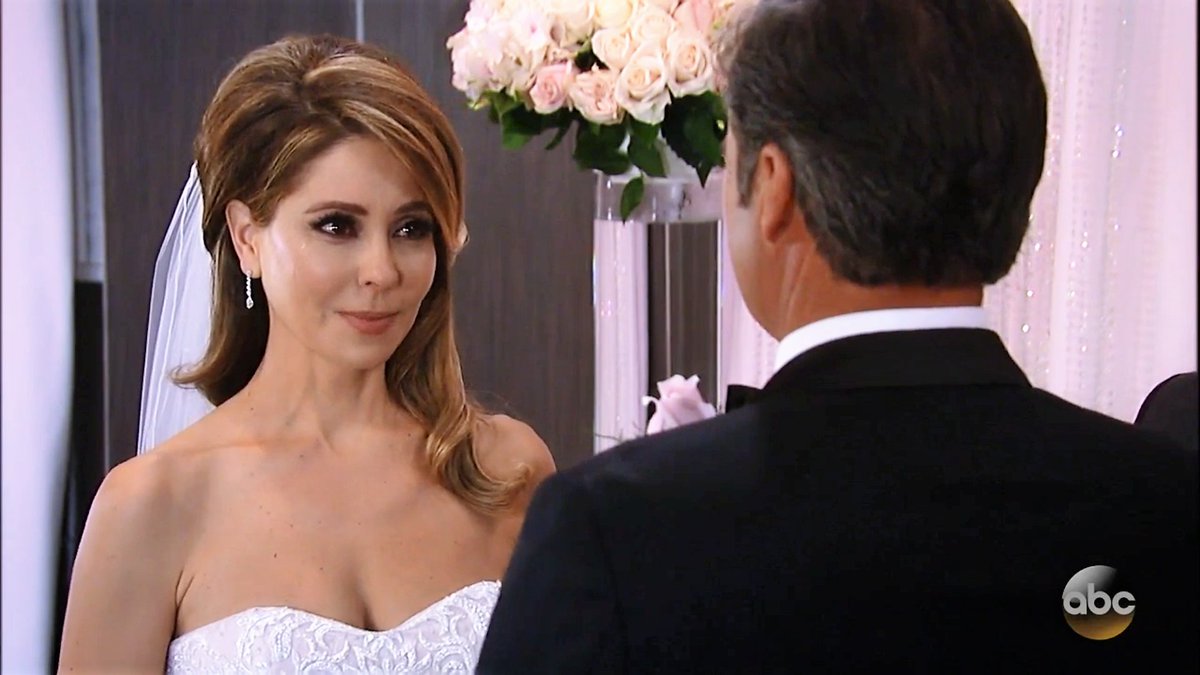 We got a nice wedding, with more than a few characters there. Laura and Monica were around to help. Of course, there was the shanannigan's of the drunken bachelorette party (well, Olivia drinking martinis alone), a "Fire" started by the boys with cigars and the dress not showing up. Angst over whether or not to marry but in the end, Ned sang his vows and all was right with the world.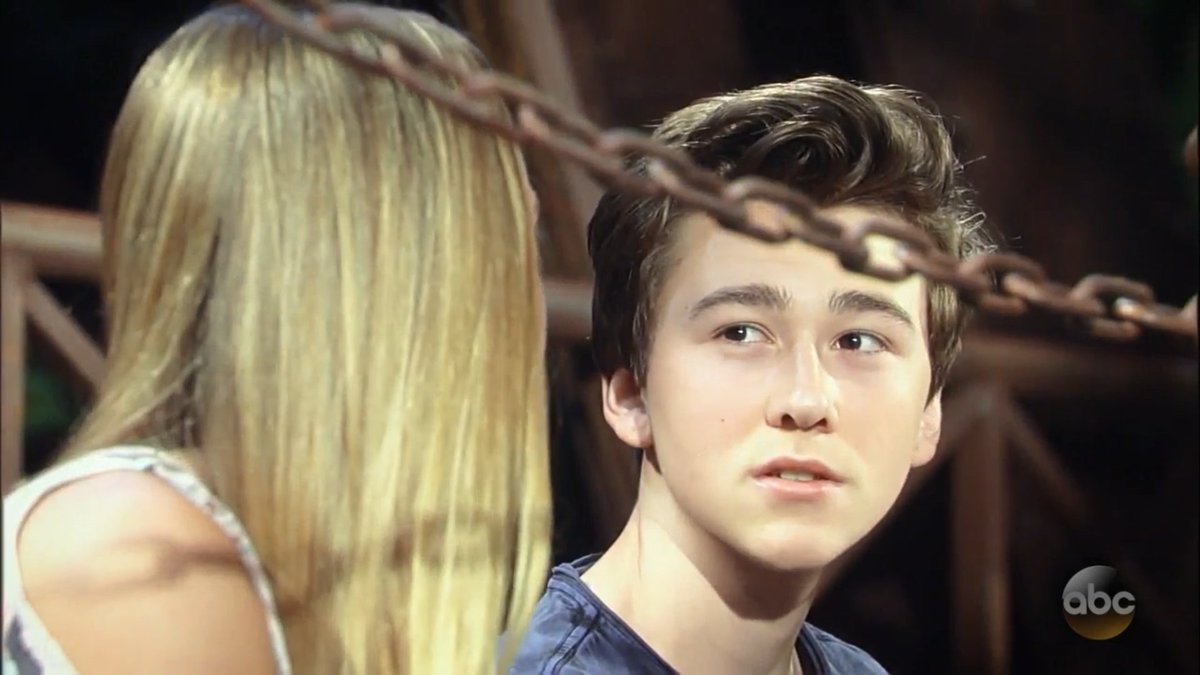 Joss is still being a brat, but justified in some ways. I mean, you shouldn't talk to your mom like that but hey, it's Carly. LOL. Show Joss old clips of Sarah Brown's Carly!! ahaahaa. Anyway, she meets Oscar (recast since the party)-- and they go to the bridge to talk about parents and dead Morgan. This kid can't be more GH standard vanilla if you tried. Geesh. Sorry, but at least the other guy was a bit interesting looking. This boy looks like Aaron Jr. Krissy's one time "Friend" --remember him?? Oh and PLEASE For godsakes, FIX their dialog!! NO kids sound like that! It was like they were 70 years old or something!! Why can't soaps write kids/teens correctly? WHY?? I guess it's Disney so...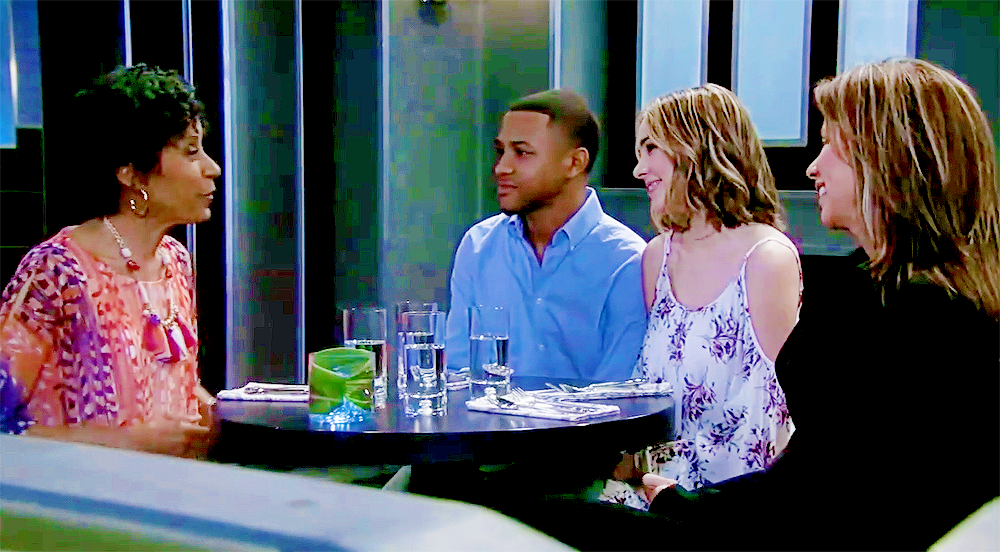 Auntie Stella took a header after suffering a stroke. I liked she and Alexis talking. Then Jordan and Curt had to come in, rile her all up and BOOM! Seems she has a history of these. Jordan thinks it's better if she and Curtis don't see each other to spare her feelings. So-- Jordan and Curtis have gotten together, broken up...gotten together and now off again? Cripes. Whatever.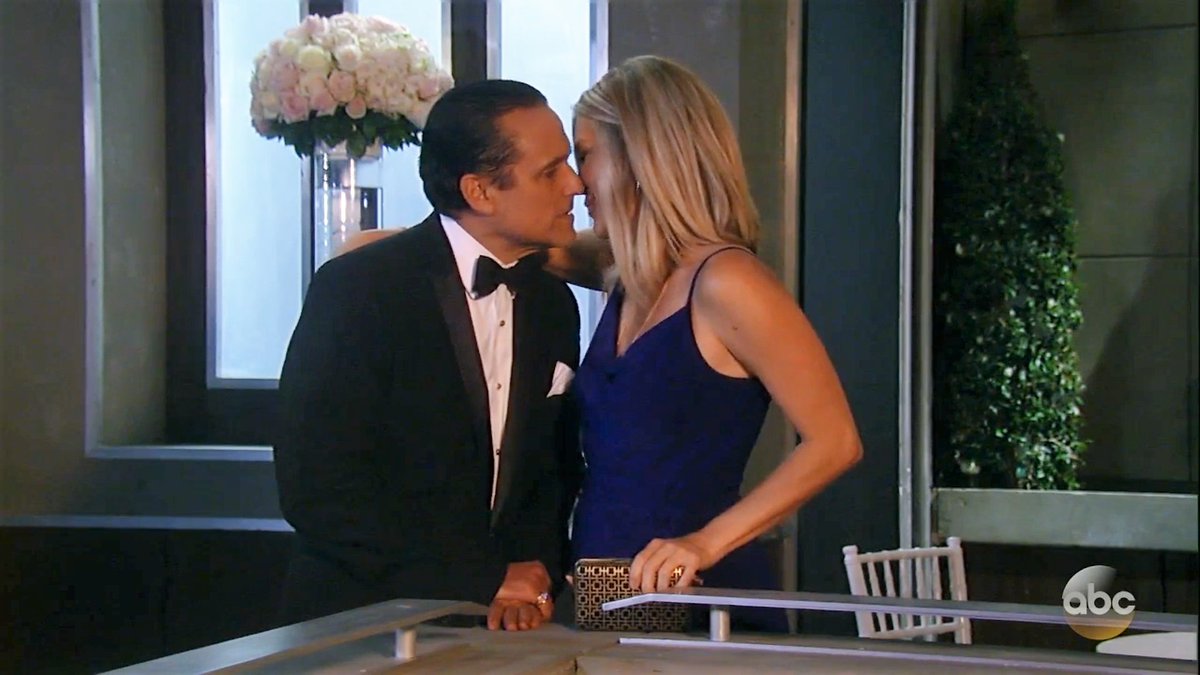 Couldn't go 3 days without these two sucking the oxygen out of the air. The only reason I'm showing them is because they want to renew their vows AGAIN!! For Pete's SAKE! That's like 99x! So I am saving you from having to hear that with your own ears...(because mine bled)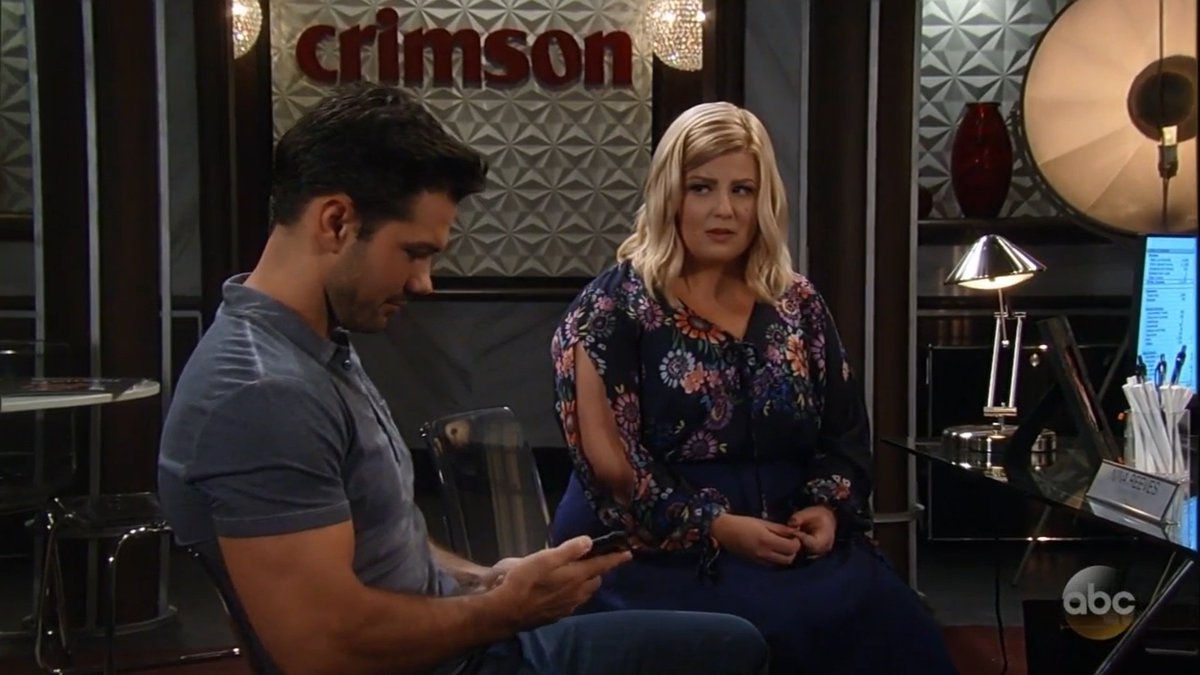 Man Landers...blah blah... yada yada...Maxie..blah blah... ugh ugh ..why? WHY? Yada yada.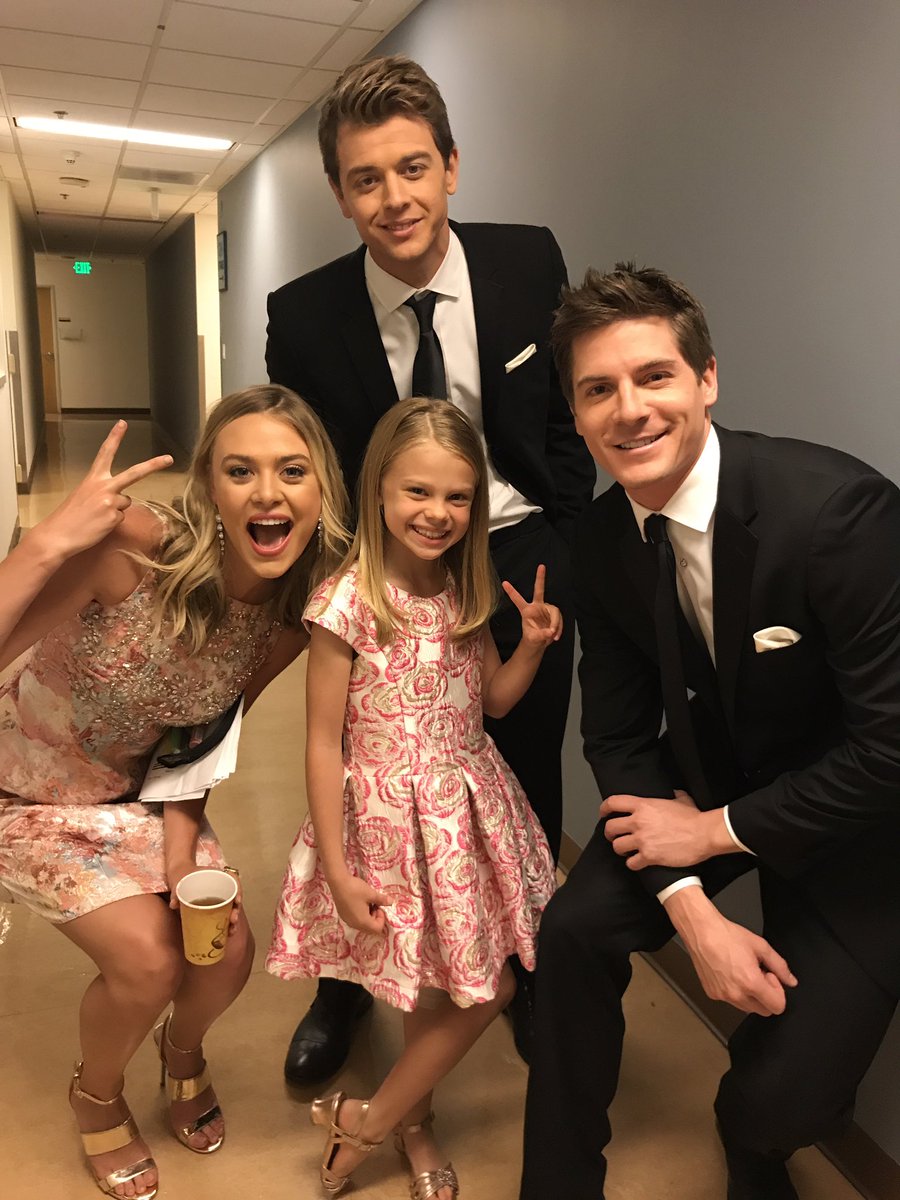 Cute behind the scenes photo...
The summer is still choppy as hell and the stories flat and not detailed. We still don't know what's really wrong with Sam. Old Face Jason will be back making the scenes with NuFace kinda moot. I see Spencer is in danger next week. They'll have to send him "away for his safety" I'm sure. Nelle, Michael, Dillon and Kiki all need some kind of personality injection. I'm also wondering when Olivia and Ned will be shown again after this wedding!
Hope you had a good week. I finished House of Cards and am going to finish Bloodline next. Orange is the New Black is also on the list!
OH! I saw a great movie this weekend-- Baby Driver. Wow.. it was LaLa Land meets Quentin Tarantino meets Tokyo Drift! Loved it.