They got Kevin down..Ryan got him out with one hand, that Wizard!
Brucas talking about Willow and Chase. Lucas figured who's kid it is. Willow and Michael come out. Lucas confronts her "You should have told the bio father about the adoption because now we could lose our son"!! Michael is like UM, WILEY IS YOUR KID?? My GODSON (ahahahah little does he know!!)
Brad is still being a dick and won't think badly of Shiloh.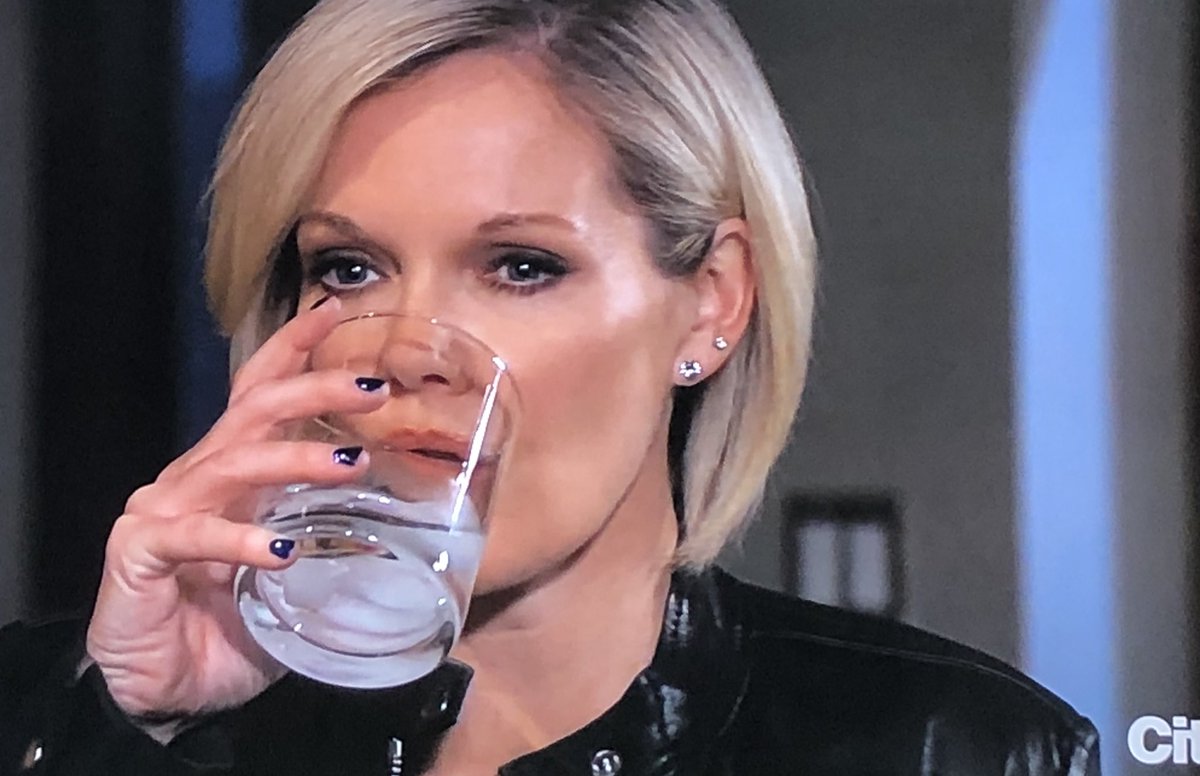 Ryan is at Ava's New Lake House.. ??? WhereEVER that came from. Ryan comes in. She says she's happy to see him..and please put down the knife. He doesn't believe her and says he needs to hear how she feels about him killing Kiki. She said she knows why he did it. Kiki was causing her pain. That's all their relationship was; pain. She loves Ryan. Ryan puts down the knife. Ava pulls out a gun.
Stupid Sam and Shank. I'm kinda hoping it's a murder suicide. Shank, Murders Sam, kills Self.
Sam drinks the drink ...Shank tattoos her with a "small one to be more intimate" .. and he starts touching her. Jason and Sonny are listening and jump out to "save" her. They go in, beat up goons and Jason gets to the room/
They are gone. Shank took Sam to the lighthouse. This is dumb. I'm saying it. It's so dumb. She sets herself up to be Tattoed and RAPED? When they had at LEAST 2 women who could have testified? This isn't even exciting or 'good soapy tv' it's just stupid. ugh. She's splayed out on the map table like some princess in distress (that gown sets that stage too).

Sonny calls DA lady to tell her about Shank. They are in the DOD den. That's stupid too.
TJ is in with Jordan!! Curtis comes in. When she learns Ryan is loose and in PC she goes into defib and passes out. Monica comes in to check her. Her heart is failing. Cutis figures out that Ryan could give Jordan his kidney. Leaves to find hijm.
OMG Laura is yelling at the DA Lady "It's your fault a woman is dead!" Mac tells her she should have known better based on Ryan's history. Then he says "Our plan failed, we need to let the PCPD handle this" DA says WHAT PLAN? "That Ava was in love with Kevin to lure Ryan out". Lucy says I KNEW IT!! SOMETHING WAS UP!
DA makes Lucy leave and the gang tell her about the "Ryan Plan" She tells Chase to find him and use lethal force against him. Chase says, can you order that? She said she didn't care. Just do it.