Mike/Sonny..talk about Courtney and stuff. "If I forget her, you remember her for me"..
GAH!! Sniff.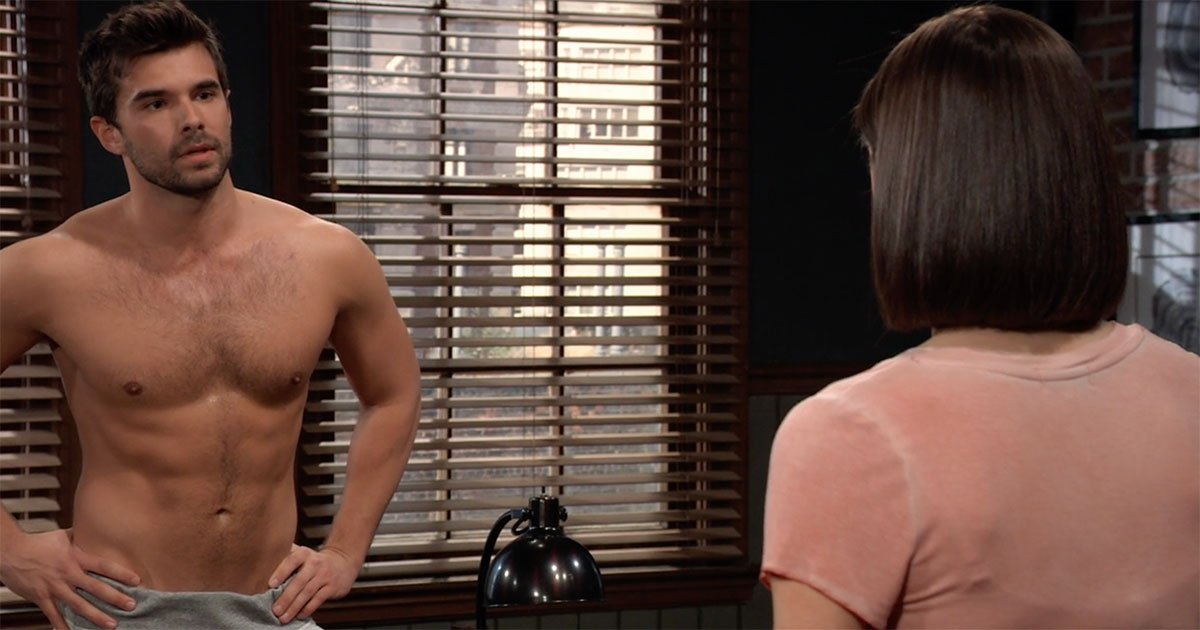 Willow and Chase...He's shirtless. She says Shiloh didn't know about the baby or adoption so he could sue for custody if he wanted to.

Krissy/Alexis.Alexis says she can do whatever she wants but NO SHank. Kristina asks to leave. Alexis lets her go but tells Michael (who was visiting Krissy) she's nervous.
WHERE IS MOLLYYYYYYYYYY. Alexis said she cooked breakfast. God, can't management afford to have her on??
Lucas/Julian ..Julian wants to talk to him, says something is up with Brad. He knows Julian must know since the 2 of them talk in secret all the time. Julian won't give anything up. Brad arrives and Lucas confronts him about him acting weird.
Brad/Shiloh...Brad is telling Shiloh about the birth mother and the baby-- UGH DERP. Anyway, SHank wants to meet the mother!! DOH!
Kim comes to talk to Shiloh about Oscar. Brad Leaves. She wants to thank him for the photo. They talk about OScar and what a good kid he was. He wanted to do a dinner for the homeless. Awww. He also asks her if Drew sent anything to her while he was deployed. HMMMMM! What is this about???! She said the only thing he gave her was the CD.
Robert tells Anna he thinks DIMITRI MERRICK !! might have info about Alex during the time when she would have gotten PG with Peter... but she doesn't want to know. Dimitri was Alex's hubs on All My Children.
Anna is like, whatever. He yells at her THIS WILL SEVER YOU LAST TIES WITH FAISON! Then you can leave Henirich behind for good! She says no..and he says he's EVERY BIT as devious as his father!! YELLS IN HER FACE! Finn says "That's enough"!!
Robert tells her he always thought they had each other's back. Leaves.
Robert storms into Kelly's and Sonny wants to talk to him about Dante. OMG I hope Robert just punches him lol. They go outside to talk. He had put Finn's engagement ring down and MIKE FINDS IT! LOL! Picks it up.
Finn of course, calls Robert to ask for his ring back.
END: Krissy is at the DOD house to get her pledge back Oh stupid girl
Sam wants to finish the initation, film it and get Shiloh arrested. LOL maybe she just wanna have zex with him??