Anna says she doesn't wanna get married. Robert makes big eyes to Flea and Mac. Anna thinks that Finn and her relationship is perfect the way it is now. She goes on and on. Robert eventually goes to the hospital to give Finn the ring. He says it's the least of his problems. Finn sees the ring and loses it: WHAT Is THIS? this isn't my RING!!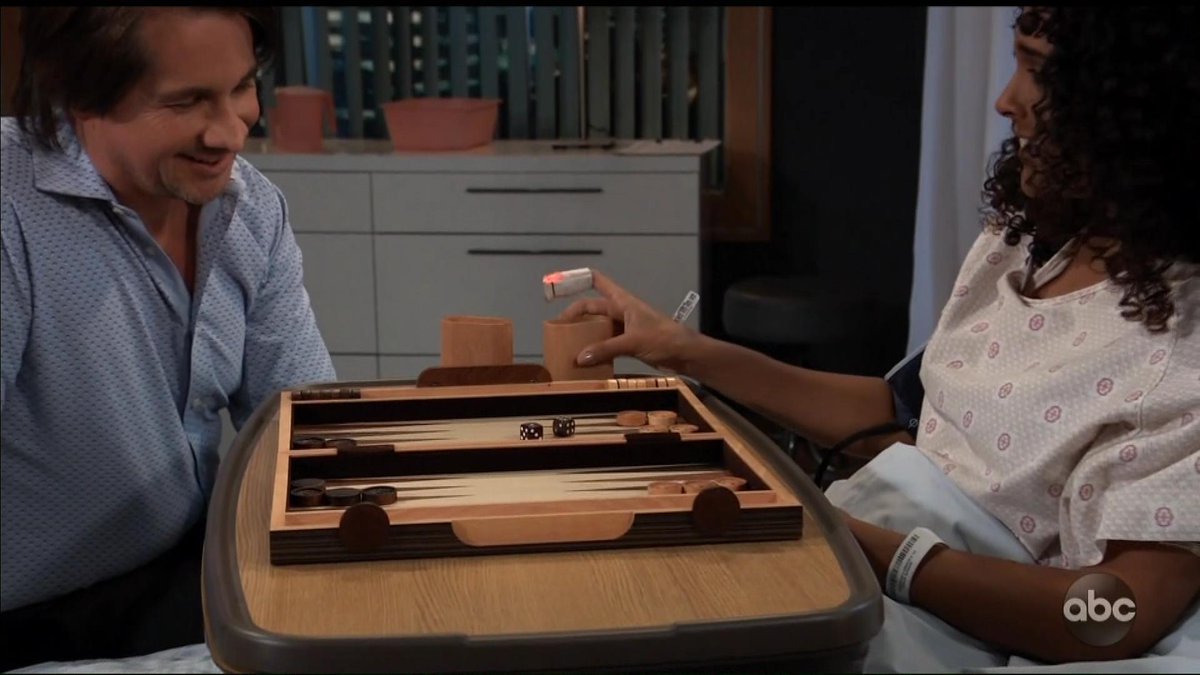 Silas and Jordan play a popular 80s game
Sonny and Mike..Mike's all excited to propose..Sonny's like: WHOA there-- talk to Stella about it first.
Jordan/Stella. Stella's mad Jordan didn't tell Curtis. She tells J to call him in Canada. Jordan says no, he has to stay on the case. Stella gets call from Sonny and she sees Marcus and takes him too. They decide to let Mike propose. They see the ring and about faint !!
Curtis and Laura. That lady calls back, Says she's ready to talk and they go back to the house. They get there and Laura's like: Um this could be a trap. Curtis says we need to go in..the door is open. Laura tries to get cell reception and Curtis goes in. April lady is dead. Laura goes out to get cell service and Curtis gets knocked out. Laura is seen screaming her head off into the camera.
SHank and Sam...ugh. In the park. He wants to leave Krissy alone. "because she brought you to me" BARF. Why isn't he all chopped up feeding Oscar's garden with his minerals?
OH FK.. Sam's taking SHank to the Nurses Ball. UGH
Carly and Jason. They are talking about Sam...and Carly has pains. They go to GH. Epiphany says she needs to be examine her. She says she's ok. BUT the DR wants her to come in tomorrow because her test results are in. I wonder--- has there been a Down's Syndrome baby on soaps?? Or another syndrome??
Hmmmmmmm
Tomorrow: Spinelli is on, Anna talks to Peter about the 'marriage proposal" -- and looks like Carly is alone seeing the doctor about results??