I see Sam's weird Moss growing in Corinthos' kitchen LMAO. Jarly is arguing about Jason going alone to Beecher's Corners'. Cripes. BORING
Carly is such a mouth. Carly wants her to go to a therapist.
Carly should not be pregnant.
CARLY AND JASON should have had a HUGE AFFAIR under Sonny's nose. Can you imagine???Sonny finding out?? OMG!! SOAPY!!
Liz is having Coffee and Sympathy with Kim. Kim looks really haggard, like really realistic. Liz says "I don't know how you're feeling but.." UM WTF? YEAH, YA DO..Jake DIED remember?? Pretty tragically as well. That was a dumb line.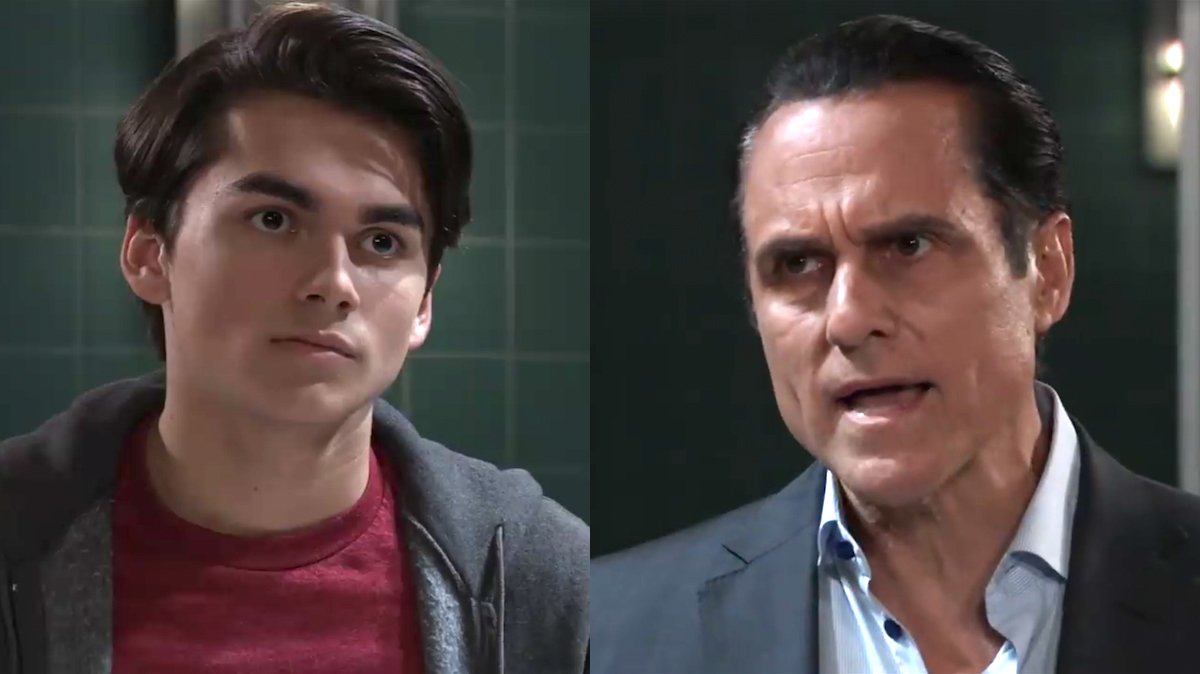 photo: SID
Sonny and Turkey Boy. "Dey didn't helps me of the WSB so I toog the mooly and escaped" Good lord. ICE gonna come for this kid or what?
Upshot is: Sonny tells Chase that Dev is an old friend of the family. Yada yada.
Drew to Franco "Do you think you can be the brother you were once to me" LOL..Franco haters gonna LOVE that. Pffffffffft. Franco's working on a party invite for he and Elizabeth.
Later, Drew gets a call from Kim. She wants DINNER. Ummmmmmm booty for Baby
Willow and Michael. She's telling him about her Dad. He followed her mom all over and joined whatever she did. He didn't like DOD though. He left and she shunned him. He reached out and she finally said she'd go see him but Shiloh decided it was time for her initiation at that point and she did that instead. And when she did go there, she found him dead in his hotel bathroom.
Kevin and Neal know each other from the past. Neal wants a session with Kevin--he has conflicting feelings for a patient. He also says he shares a history that would help Alexis deal with what she's going through.
Diane and Alexis dish about Alexis' sessions with Dr. Neal and Diane can tell she likes him. Diane googles Neal Burns. AND Says 'NOT David Burns"..Alexis doesn't KNOW WHO THE TALKING HEADS ARE?? WTF? I will NOT accept that. NOPE.
Anyway, A death notice came up for him. Hmmmmmm, if this is Willow's DAD why didn't she recognize him at the Cabin? IF Kevin knew him 7 years ago-- he didn't change his face, right? I DON'T GET THIS.
Oh NOW I DO!! Ok, so "Joanna Burn" died... his daugther! SO probably SHE was in DOD!! Ok, got it.
Aren't you glad you worked through that with me.