BOBBIE CALLED OUT THE ANTI-VAXXERS! Lucas tells her she has type 2 diabeties. She can't believe it because she exercises and watches her weight etc. Lucas tells her that she has to be careful a because it can lead to heart trouble and host of other things.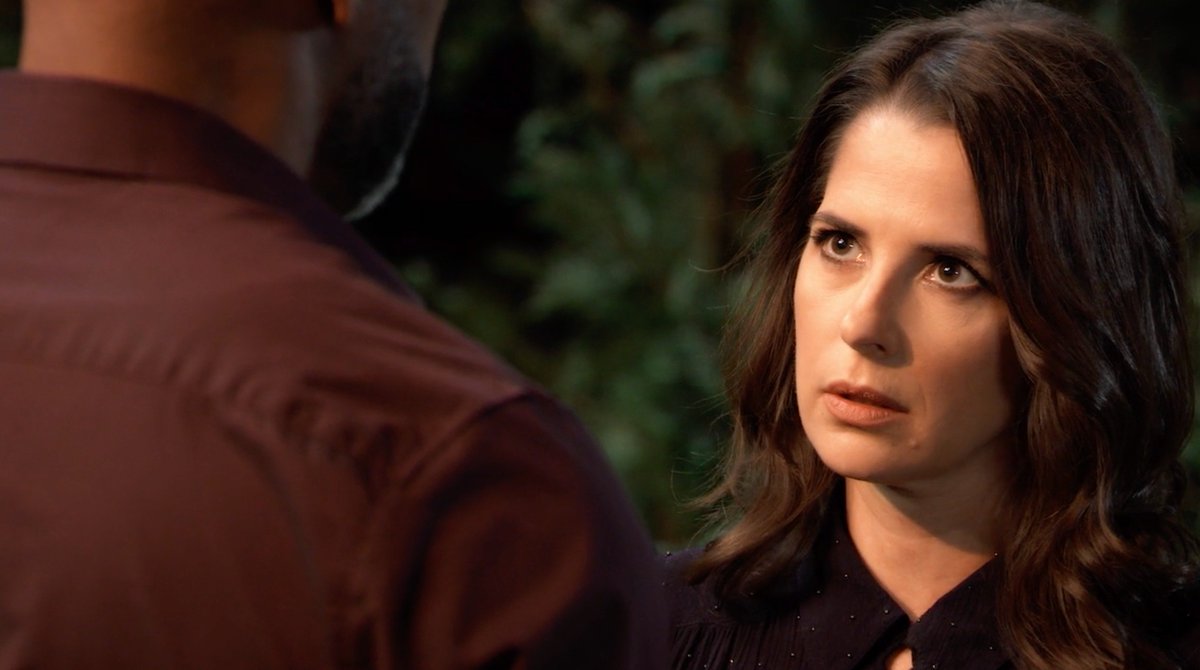 Sam in the park. He's going to tell her he can't work with her. She tells him recon on DOD stuff. He asks about Jax and she says Jax is a shark in business but a decent guy.
Jason is trying to get the waitress away and Beecher's Corners police won't let him leave. Oh I love this cop. He's figuring out what Jason is up to. Cuffs him!! Jason's in jail and come to find out, the cop is DOD lover. "Billy" tells Jason he gets no supper lol and he won't let him call his lawyer because the phone is broken.
Shiloh complains to his lawyer he needs money. She's like so what? He wants her to donate to DOD. LAMO! ahaahaa. DERP. She gives him a bitch look. They go over his testimony as to why he want his child back. She also tells him to cut the DOD ramblings. LOL
Kim wants a BAY-BAY... Drew is like, YOU CRAY!! She goes on and on about the Seance too-- and how much "Oscar" is ready for a baby.
Oh lord, she's over the edge.
Alexis is now bitching at Julian. Brad is afraid they are going to take Wiley. Alexis for some reason--wants Brucas to tell the court that the baby is Shiloh's and be proactive. They'll look like good parents yada yada. Julian is going NOPE NOPE DON'T DO IT. Brad thinks it might be a good idea. Alexis says they can stall and of course "Shiloh will have to take a DNA TEST"
omg FINALLY!!!!!!!!!!!!!!!!
Brad of course yells NO!! NO DNA TEST!! Alexis is like GEESH, calm down!
Later, Shiloh sees Sam in the park. They bitch at each other. Michael finally texts Sam about Jason.
Brad brings Wiley to GH and they see Bobbie and Lucas.
Cop in Beecher's corner (Billy) calls SHANK and tells him that Jason is in JAIL!! WOOT!