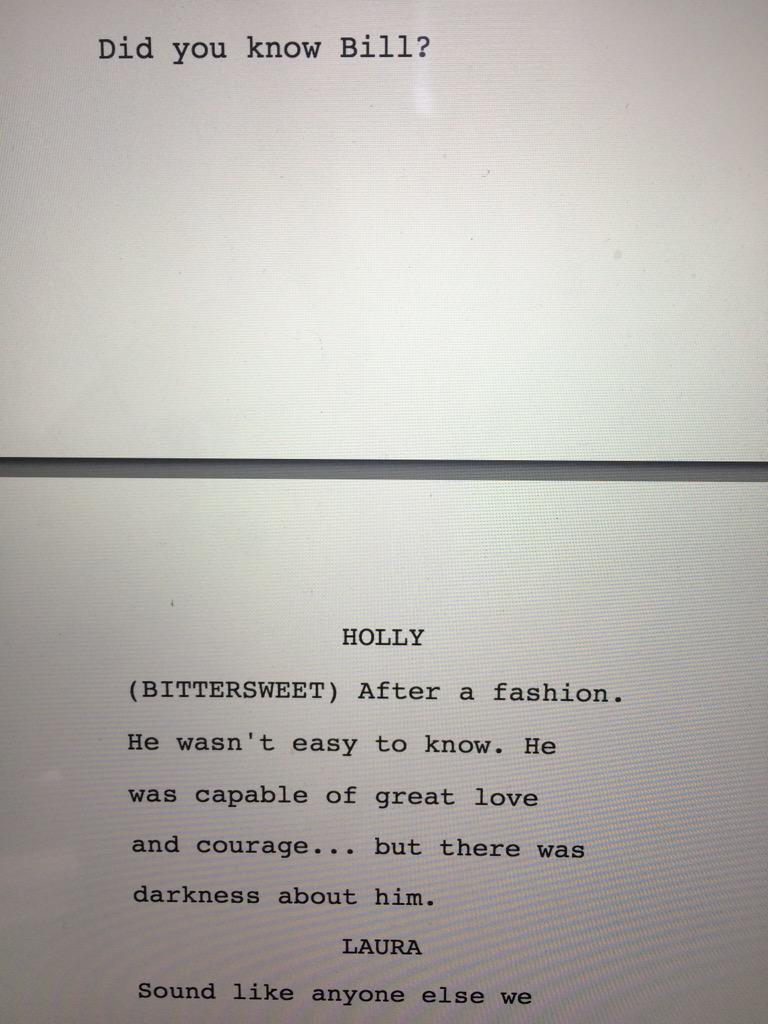 IF you watch the show today, Holly basically says she didn't know Bill.
So, RON tweets the SCRIPT saying that the line got "LOST" in today's show where Holly says she doesn't know Bill.
I am just dying laughing. The biggest send off in GH history and THAT gets Fk'd up????? WHAT!
AHAHAHAHAA>