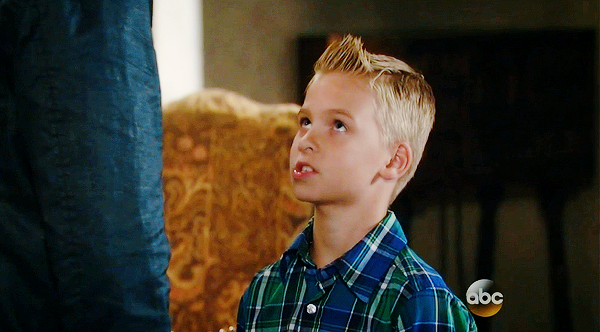 WELP! there he is..in all his Jake GLORY!! Kinda like the Omen kid, no? Hells explained nothing..I hope it comes up!
LOVED the show today. Dom Z was great. Ok, I did hate Valerie telling Jordan (WTF is that?!!) and my JOSSLYN wasn't at her own check- up???? BOO HISS
Helena looked glorious. Loved her lines, especially about the tattoo.

That's all I'm saying right now.