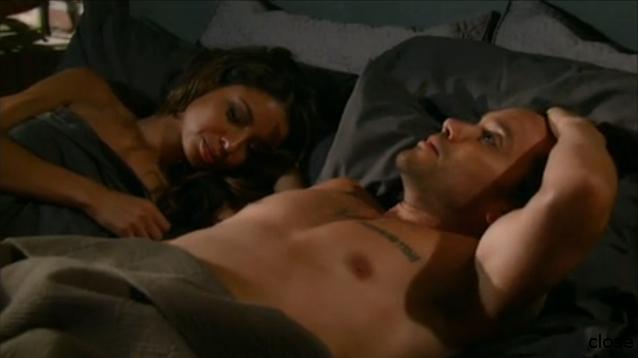 Says VALERIE..both she and Dante are skanks. I said it. UGH.. And Lulu's on her way home! DERP! Dante kisses Valerie and says he "Cares about her". He wasn't drunk either. So. WELP. She's probably going to be pregnant in 9 months.
Dante tells her she can take a shower at HIS PLACE. UGH
Tracy's going to LA to find out if she can get BrookLyn to say how Nikolas got the shares. (ie the baby is still alive)

Brad and Lucas are on!! YEAH!! :) Very nice scene with them and Patrick. Then Felix came on and Brad talked to him about his birth parents.
Liz ferries her way over to Wyndemere to talk about Jason. Blab blab...yada yada
Jason and Sam want to break into Wyndemere to get stuff on Nik.
Maxie has gone to Portland