Step right up to the Nurses Ball! This year we had some snazzy looks on that red carpet! Note the sponsor's: "Corinthos Coffee"..."Floating Rib"--""Kellys" and even the real-life Aveeno!
ZE Belle of Ze Ball!
I'm eating some of that Ice Cream Britt and Brad had Friday. What are you having?
Ok, here we go!!
Most of this week was filler. I even skipped Wed's show and don't care. Friday made it all worth it though, I must admit. Great comedy and SOAPY Drama!!!! EEEEee! Yes, some of my faves were definitely missing from the Ball, but I had a good time anyway.
I'm only summing up the first of the week fast because I want this to be all about Friday's show. SORRY but that's the way it is!

The main thing that happened was Sonny 'giving' Avery to Michael after basically blackmailing him into dropping the charges against Kiki and Morgan. Michael got him to drop the suit against the judge. So: Upshot is ... not much. It was a side-story that went nowhere. And not ONE PERSON wondered about SILAS. In whom's apartment she was found (I tried to grammar that correctly lol) . WTH? These kind of holes are just lazy.
Lulu and Val had lunch, Val is going to be in the Nurses Ball number. Lulu also brow-beat Nikolas into letting her live there so she can get out of the loft. Too bad Lulu didn't think of HERSELF living in a wing of Wyndemere. She's gotta be tired of that crackerbox.
A scare with the baby..but she's ok. They even made it to the red carpet. Knowing Wally is leaving is killing me. I actually like these two a LOT.
Carly was singing opera. Nope..she got the goods on Fake Jake (Pete) and brought him to Port Charles for an amazing reveal at the Ball.
That's about all you need to know, really. Not a hell of a lot happened otherwise. Let's get on to the big show!
Lucy's white red carpet dress was my fave that she wore!
FRIDAY: Nurses' Ball Begins!
Red Carpet. BEST part was Britt and Brad on the bed..dishing about the show. LOVED this. I think I said I'd like them to do this weekly, as a recap and make fun of everything. The motorcycle jacket/Sam joke was awesome!
And...Britt thinking Olivia had gained weight Lol...
Surprise!
WHOOPS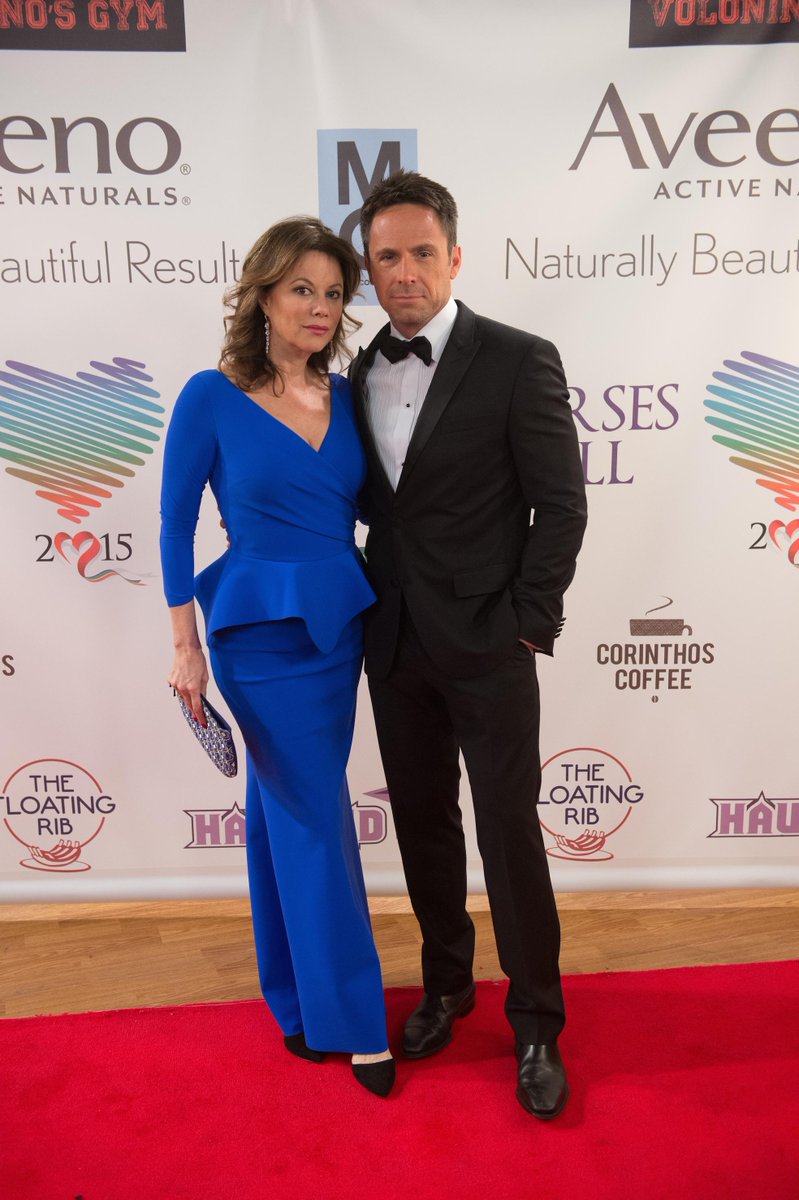 Had to put NLG in there with her blue dress...
Awesome shot-- Spencer looks deep into the fire.... Then Britt comes and saves the day!! She talks him into going. You can tell she and Nicolas really like each other.
HERE We GO!
The opening number isn't my fave but I guess that's tradition so I'll be quiet.
Anna thanks Sloane for giving her the glow to read the menu by....
Dr O Storms the stage!! Sings her 99 Loft Balloons! The audience looked "horrified"...but really secretly liked it I bet. Would have loved to have seen Josslyn clapping when O broke the baloons if she was in the audience.
Ric started singing his "marry me" Glee song to Liz. She's all happy---opens the ring box. BUT WAIT! Carly secretly put in the photo of Hayden and Fake Jake! YEP-- whoops. Ric is like "Gulp"
Jake: Hey, isn't that my old face?
Hayden: Oh crap.
Hey..remember that time you chained me in that room? Welp...PAYBACK!!
Carly spills the entire Hayden/Fake Jake thing, gets him on stage to out Ric and BOOM.... Liz gets up and runs out.
She smacks him...HARD...
Jake confronts Hayden. BUT...like much of their 'talks' Jake doesn't say very much. He was kinda standing there. A bit pissed but other than that? eh... Carly threw her out of the Metro.
Meanwhile.. Lucy gets Brad to do an impov of the song Ric was singing and ...surprise!
He asks Lucas to marry him!! Awwwww!! (can't tell by Lucas' face what he's going to say)
LOOK at Spinelli back there! Adorable...
Calm before the storm???
THEN THIS HAPPENS! I read it as a rumor but didn't know it would be so...spectacular. Nikolas drops it that Jake is Jason!!
Um...wait...WHAT did you say???
END.
Soapy goodness right there. Took a damn age and NO, it doesn't mean the "Jake" thing is over. Sorry to say, it goes on--some are saying until SEPTEMBER! Seriouslyyyy. Anyhoo, this was a great moment.

MISSING:

We shall see next week if more vets show up for the Ball. I'm not going to bitch JUST YET!! I really hope Monica shows up with Tracy. Bobbie gets there and also Josslyn. (sue me).




FACES/SCENE womp of the WEEK:

My BRATT!! :)




RUNNER UP:

Aw...such good feels




PROP of the WEEK;

Ice Cream!!! and it made it in 2x!! Thursday and Friday!!

Yes, I picked a lot of Britt scenes, didn't I? Lord help me but I really enjoyed them. She was great with her Mom and Spencer. Maybe it's because it's for a short time and it was just written so fun? That must be it. I could really get behind her coming back once and awhile for things like this 3 days of Bratt fun! It would work.
Next week more of the numbers and of course our damn mobular shoot-out. (Roll-eye face) I will enjoy it however, because I must!! My DAD even knew there is going to be a live show, btw. My Mom and I were chatting about the ball and she goes "your Dad just walked by and said they are going live for 2 days" Pfffft! LOL So they must be getting the word out because he usually knows zip about daytime. What was your scene of the week? Wardrobe malfunction? Dr O? Baby Adorable back?
Who do you think the "Fan Vote" Person is coming back? I say Serena -- Scotty and Lucy's daughter! Although Courtney supposedly shows up in Spencer's dream..so there's that.
COURTNEY. lol. Oh geesh, let the muppet Kung Fu comments start!!