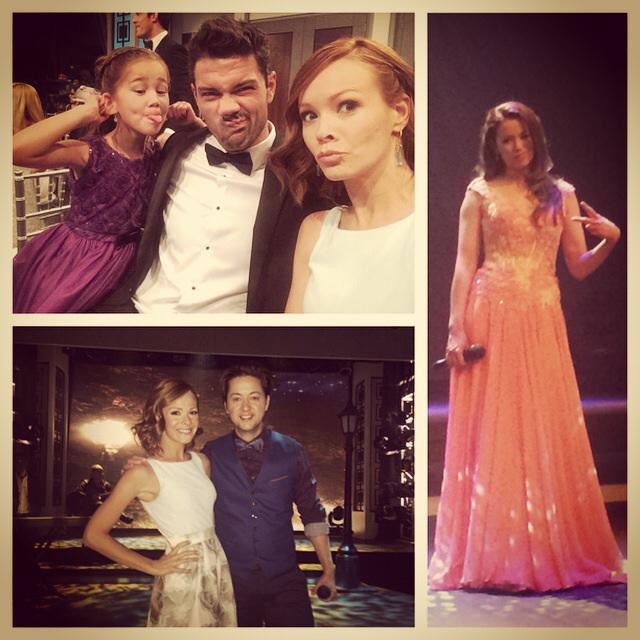 So, Magic Milo was awesome. LOVED the song! I'm an INXS freak. So glad they bought the original song rights!!
Jake is just standing there blinking. DUH.. He is finally grateful to Carly. He wants to go get Liz. Carly is like: What if you remember??!! But he's going to fight for her. "Please have my back"..Carly says "I always have your back".
Liz won't believe Nikolas until he spits out Helena's name, then it makes sense. He tells her about the un-freezing. She says "he knew me when he woke up...and he wasn't remembering his name, he was remembering our son'!! She finds out when Nikolas knew about Jake. She wants to believe he kept the secret because of Helena. Nope he says it was to take over ELQ.
Liz belts him.
HARD.
Nikolas tells her he's "reclaiming his life" and didn't tell people because they are all better off it "Jason" is dead. He can't be a husband or a father; he loves the mob too much. BUT! He didn't want HER to get attached to "Jake" and then the truth come out and then be devastated.
PHEW.
At the end of the show, Liz takes the mic and is going to announce about Jake/Jason and Nikolas walks in. Then, Jake and Carly walk in.
I BET YOU She won't spill because she'll realize he'll go to Sam if she tells.
Emma and Cam tango-- Spencer drops Sandbags from the rafters..and gets on the screen and says "You all think I'm a Monster, now I'm going to act like one"!!! Phantom of the Nurses Ball.
Lulu and Dante take him home.
COURTNEY comes into the room-- awww...
DUKE and ANNA are tangoing. She looks gorgeous.