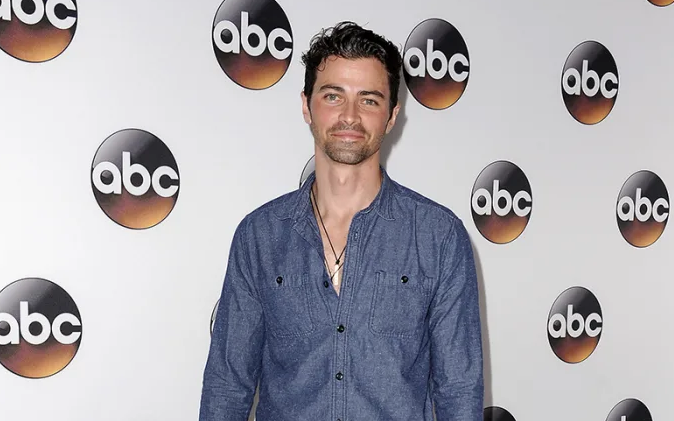 Dr. Matt's coming back for a cameo on GH...I guess to operate on Lucas? You probably all knew this already. I heard a rumor but-- I never know if I'm to believe some sites. :eyebrows up: Stole the pic from @DaytimeConfidential on Twitter. Don't come for me, Luke!!
TODAY'S SHOW:
Dr. Matt in the house!! Carly called Griffin in to see Lucas. He's working with doctors that go to rural communities to take care of people with limited medical care. He says that Lucas is in bad shape, but he does have some brain activity. Sonny wants him to also look at Mike's lab work.
Jason's back..he sees Sonny at GH. It's Sam's parole hearing and he can't be anywhere near there. PAROLE HEARING? Um...Geesh! Hes' going to 'take matters into his own hands" if she doesn't get out.
:EYEROLL:
Today's Franco's mind thing. He's at the Qs doing the tree house because he might forget? LOL He and Ned talk. "I can do this for Drew".
Ned gets a call from Lois. He wants to know what's up with Brook. They talk off camera. When he comes back in, Jason wants some help. I think with the parole board. Yes, he just wants to know if they are fair..Ned says yes. Then he says.."Um Franco is out working on the tree house, you should go out there"... Jason goes out, they have a nice talk. Jason says he'll finish the house for Oscar.
Brook Lynn figures out it was Monica that stole the Thanksgiving dinner. Monica says she wanted "Drew" to experience a real Q thanksgiving. Olivia comes in, says she ran into Epiphany and apologizes to Brook for blaming her because she knows it must have been Monica. Brook Lynn says, no it was me. She's going to cover for Mon. Awwww. Olivia is like "well that was stupid to steal the food in the first place" they bicker. Monica thinks Brook Lynn took the blame because she wants something from her.
Ned comes back in..and Brooklyn is yelling "Stop harassing me" into the phone. Ned wants to know who it is. Then Olivia comes in and tells them about Lucas. Brook Lynn runs out. Ned tells Olivia they were good friends in HS. (true) He says his "Brookie" is in trouble.. but we will have to wait until Monday to find out I think.
Finn and Liz talk about Hayden. Liz knows that she must have been in danger if she left. Finn and Violet go to the Metro later.

Robert tells Anna she and Finn aren't going to make it...he also dogs on Peter a bit. yeah! They are eating at the Metro Court. Robert drags Peter for awhile. It was good lol Robert gets Vi a milkshake at the bar. Finn and he talk about how wonderful daughters are.
Then PETER comes in and says on the phone: "Kill Maddox, kill Franco, I don't care who you care just stop the procedure" Anna walks over: Hello, Peter.
Maxie tells a giant "Baby" James who's BLONDE ?? That PETER is moving in. Barf. Lulu comes over with a housewarming present but really wants to talk about Brook Lynn being back in town. She tells Maxie what a bitch she is... oh it was a good scene. Maxie gets a call from Flea telling her about Lucas.
Chillow talk about her almost being pregnant. He's relieved and disappointed. So is she. Someday they want kids but not now. She wonders if she wants a kid sooner rather than later because she's missing Wiley.
END:
Monica and Jason hug looking at Oscar's tree house
Brook Lynn, Maxie and Lulu are all at GH ..bitching..
Sonny wants Mike to get into a Swedish study about enzymes NO matter the cost but Griffin thinks Mike is too far progressed...