TEAM AVA
It was a glorious time--watching Ava one-up everyone in the room. Didn't she look spectacular doing it too?? Damn, Maura West. I do bow down!!
Forget eating, grab those martinis!
PS. I want that woman's bronzer and highlighter. NOW.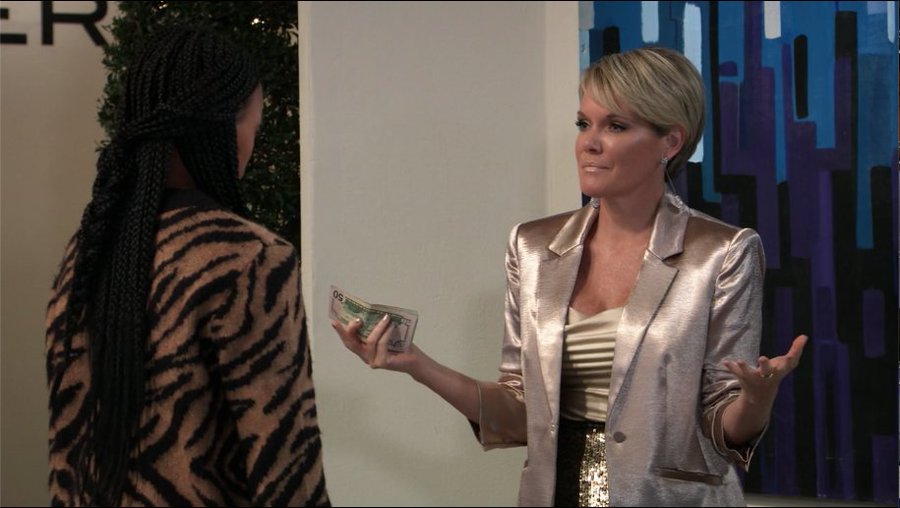 Watch and Learn, Watch and Learn!!


STING OF THE WEEK:

Oh the ART AUCTION!! What a delightful little surprise. It was everything I didn't know I needed. Ava was splendid. Trina was a joy-- everything about it was just FUN. Everyone bid and Trina even knocked over a waitress to get Valentin to stop. Then, the painting went up-in-smoke! WHOOT!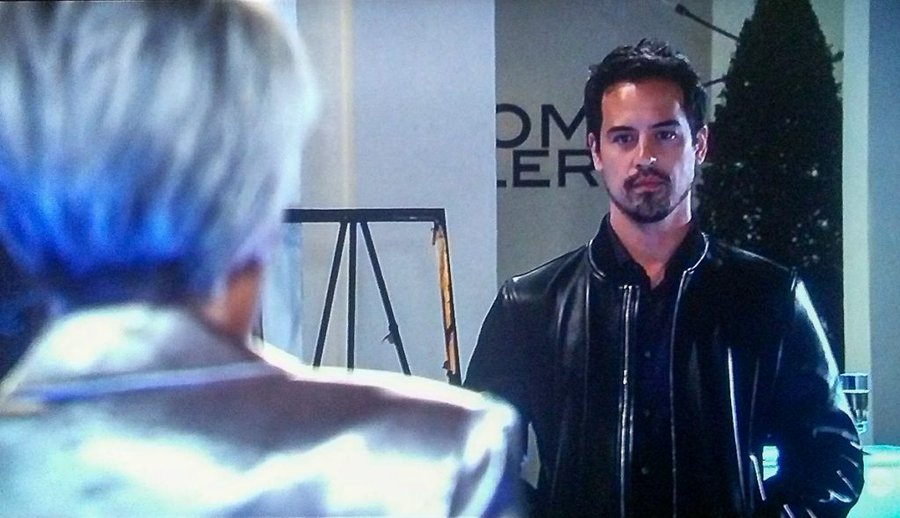 ZEXY OF THE WEEK:

Now hear me out. I'm very very weird with recasts. I don't like them-- never have, never will. BUT!! Things have surprised me in my life. Some recasts happen way too soon and I can't deal. Sometimes they go changing the face in the story line to explain things. For whatever reason this Nikolas is intriguing me. Way more than the other one did when Tyler left so abruptly. I think he looks like a Cassadine--he's certainly how I'd imagine "Nikolas" and as one of my colleagues put it, he could be his younger brother. Nik has been gone long enough that I'm up for this change and seem to get a good vibe. He's also being written differently than Tyler's Nik (or could be my imagination??) I get a spark from he and Maura (who doesn't she spark with??) so... I'm rolling with it for now. True test comes when Spencer is back. For now tho, Wubsy gives a thumbs up.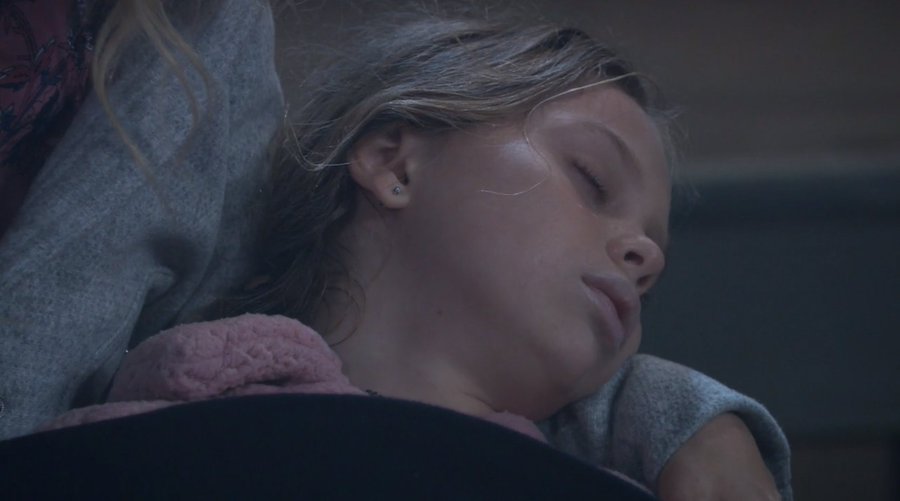 JUMP OF THE WEEK:

Oh Charlotte-- you thought your bodyguard would save you!!?? Nope. All you got was hypothermia and a trip to GH. This did produce a great little snark from your Papa though. Then Your Mom and he fought and he's going for custody. Anything to pep Valentin up!!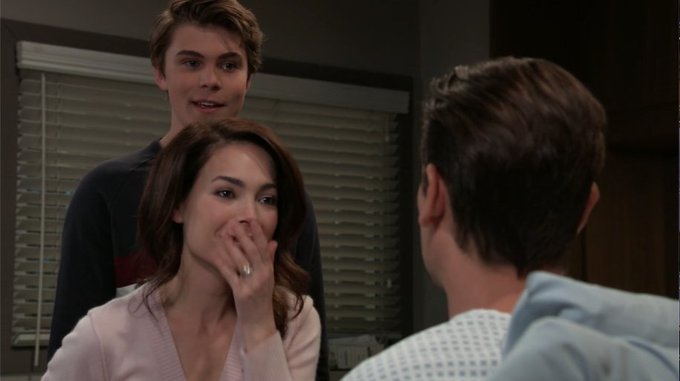 "Thank God you're you and you're hungry"


EYE OPEN OF THE WEEK:

I think we were all ready for this to be over. While going down the "other memory" road could have been intriguing it just didn't come off well. We need Franco as Franco. Then, The Franco haters can hate him as usual and the Franco lovers can love on him. We all agreed when he was Drew and that could not stand! Now, it's all back to normal. LOL. I DO think tho that maybe Ol' Drew's memories could peek through long enough to get Peter off my screen. (Wishful thinking??)

I mean, she did see a photo but it's probably something she ate!


CLUELESS DUH OF THE WEEK:

Oh My GAWD. Seriously? I'm loving the writing on GH--praise it on the daily but this one area? Driving me INSANE. Laura heard the psychic-- she checked on Lucky. She heard Ava swear Nik was alive before checking herself into Shadybrook and then Charlotte talks about the bodyguard thing-- and SEES A PICTURE OF NIKOLAS!! but NOPE!! I mean, it's just dumb. Either don't have Laura have so many clues staring her in the face or have her realize Nik is alive and well. Because ... well, this is not Laura Webber Baldwin Spencer-Spencer --umm... oh yeah, Collins.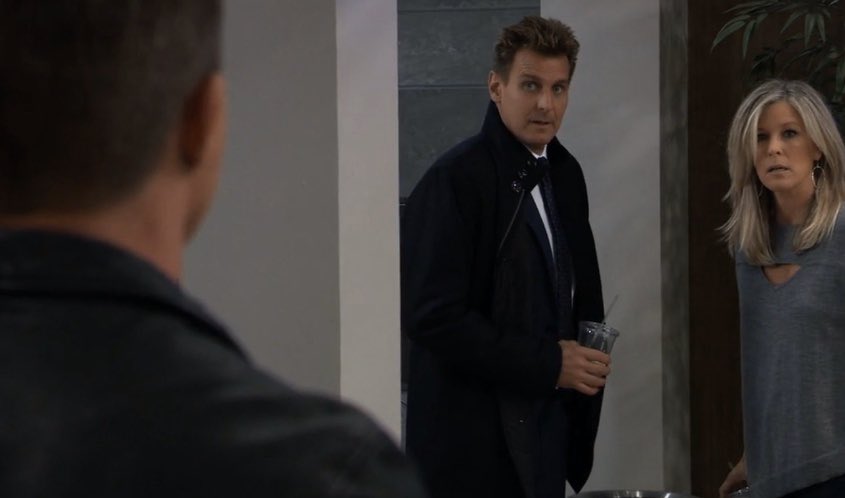 JELLY OF THE WEEK:

Oh CarJax! Busted The House! Caught by Sonny talking at GH with smoothies!! LOL ... Carly's face :) heh. So anyway, Sonny asks Jason to run interference and to check out what the two are gossiping about. Jason asks but Carly won't really tell (yet) because she thinks Jax will get deported.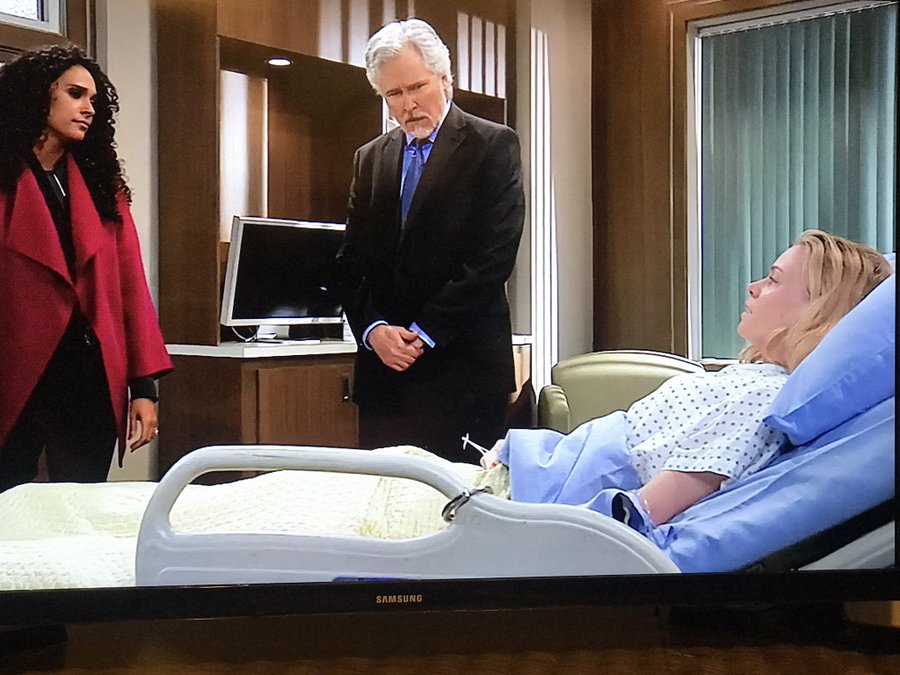 Now, I do declah... this young lady has suffah-ed enough!!


SICK-BED OF THE WEEK

: Oh poor Nelle, stabbed and still it's not enough to keep her out of Pentonville! I have a feeling Tad is going to do something though. I'm loving his character--even the funky accent. Oh, BTW---Nelle turned the corner on Friday and-- saw Willow and Wiley!! Squee!!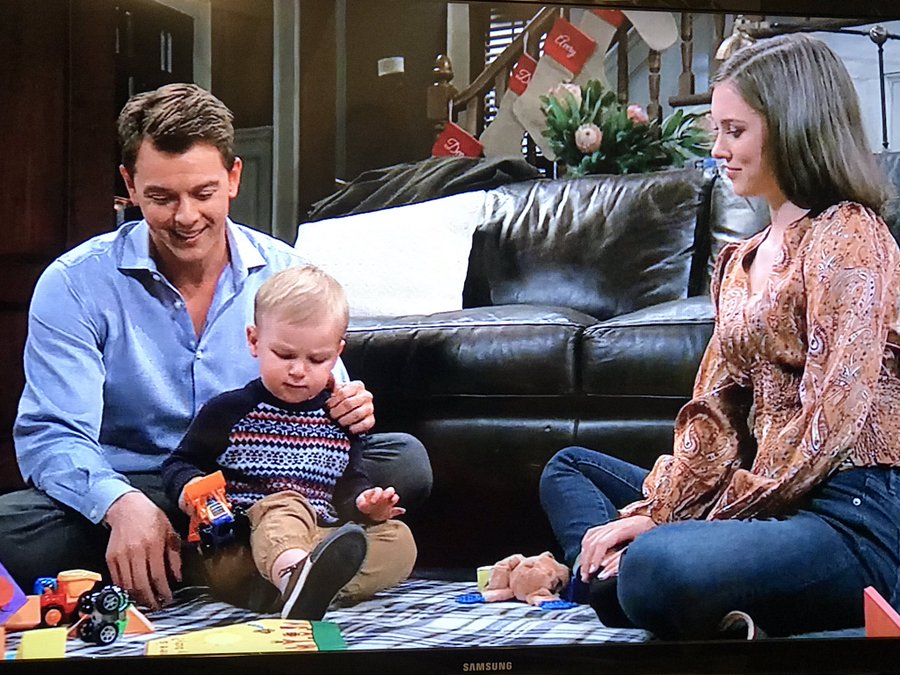 WHITE-BREAD OF THE WEEK:

Yes, call me a bitch but...dang. He's just SUCH a bore. He told Willow all about the time he got custody of Avery ..yada yada-- Something I forgot all about. It was also the best time Chad had playing Michael. Don't remind me of your ONE good story that I liked. You know they were chem testing this three-some. BTW, Wiley is the best of the bunch. Cutie.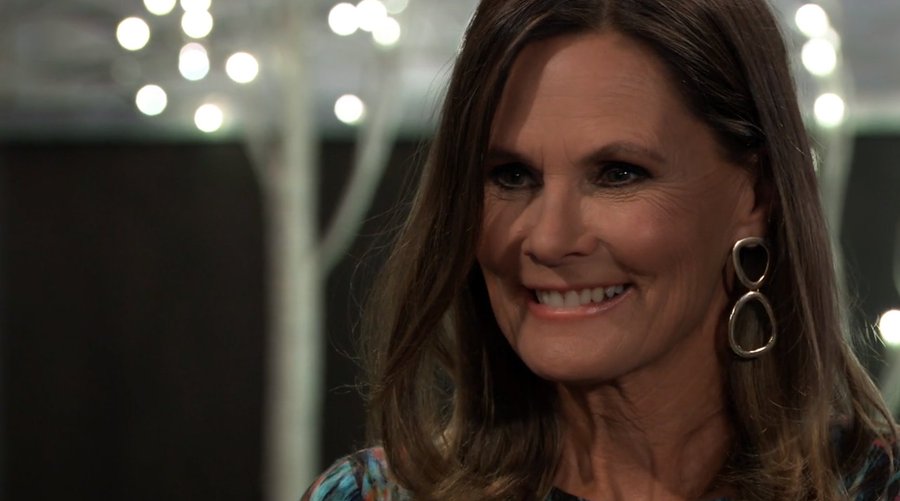 DEAL OF THE WEEK:

Lucy gets an investor for Deception: "Alyssa"... I do wish it was Ava but..whatever. Sasha's going to be the "Face" and Michael got her a stake of the profits. My thing? Sahsa: Boring and too old. I'd say put Trina and Ava in there as the faces. Shade spectrum and generational. But, that's just me.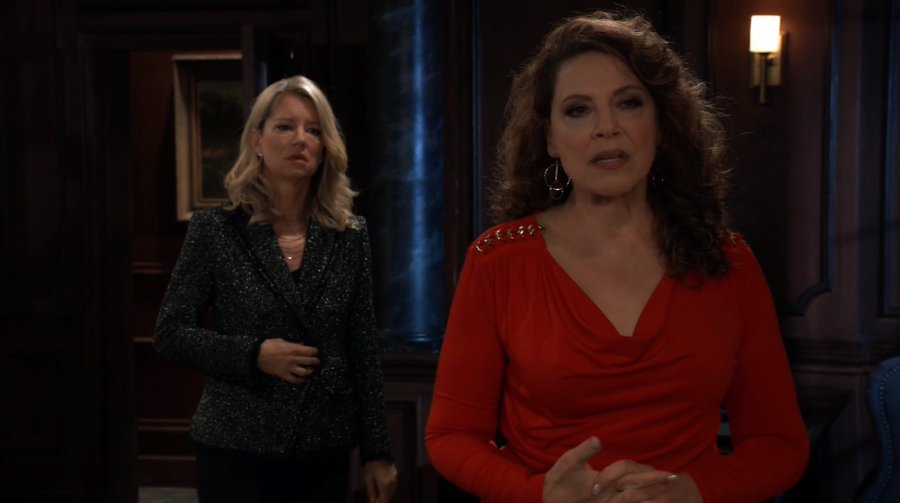 TRUTH-TELLING OF THE WEEK:

Dr. O breaks her silence and admits that she did know about Sasha not being Nina's daughter. She also had some creepy hair in a bag for her to use for the DNA. Yes. That's creepy.





FACE OF THE WEEK

: Well, this is Laura looking at Valentin. This is also Wubsy's exact face 89% of the the time in life lol. That's me. YEP.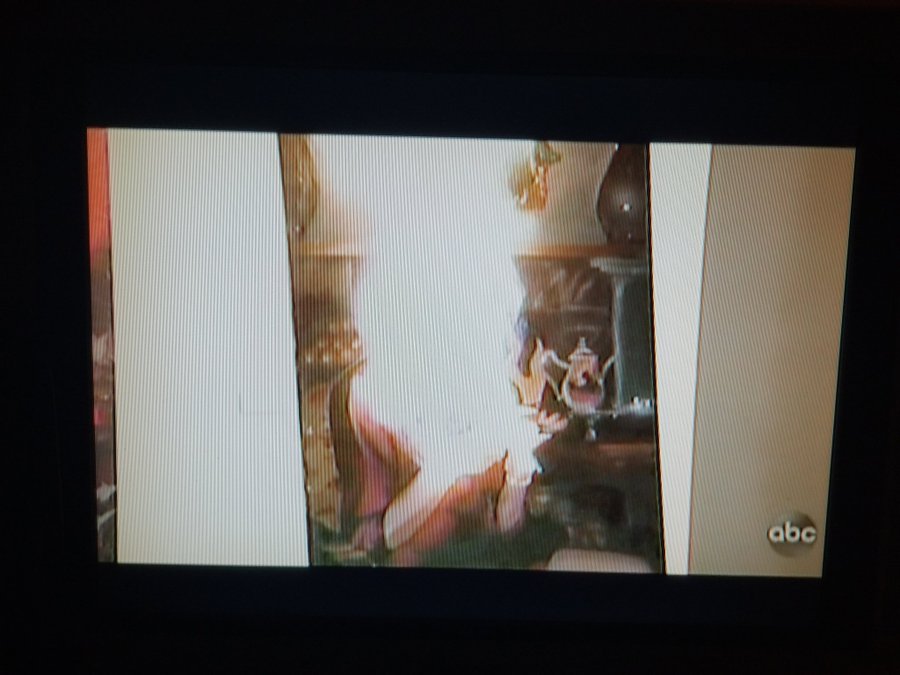 PYRO-PROP OF THE WEEK:

Oh yes....... Ava did that. Did she call Bob Guza for the set-up? Hmmmm, not sure but it surprised me and I was delighted! (photo thx to @audbeachvixen)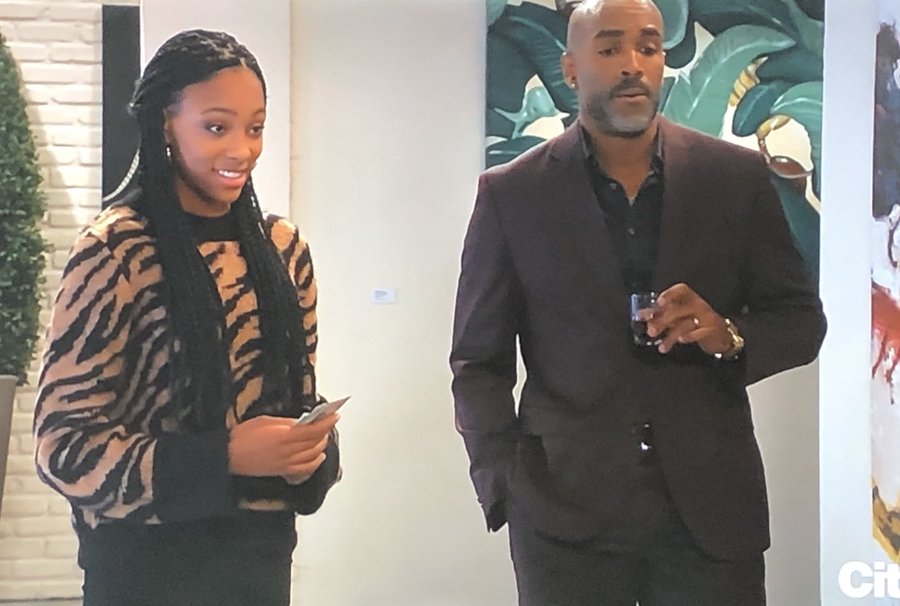 HOPEFUL ANVIL OF THE WEEK:

Oh yes, please.


WUBSHELL WEEK:


Lucy gets Deception off the ground and Sasha gets a piece of the pie. Franco wakes up--as Franco. Finds out he was Drew and slept with Kim Curtis is finding Claudette for Jax Laura wins the painting...but it catches fire before she can get it Charlotte is OK after jumping in the water Dr. O tells Nina she knew about Sasha and gives her some of her Mother's hair for the DNA Aiden is visiting Lucky in Ireland for the holidays Anna is suspicious of Peter and found a connection to the gunman. Nelle is trying to stay in the hospital or get out of jail..and sees Wiley! Brad thinks everything is Nelle's fault Ava tells Nikolas she has the codicil Valentin is going for full custody Of Charlotte Julian is happy to hear the PCPD couldn't find out what happened to Brucas' car



WATCH ON MONDAY!! SQUEE! I AM SO EXCITED FOR THIS!!
pic thx to @soapjenn
So, this Monday will be a great show I hope and I cant wait to see it!! People are already crabbing about Finn being Scrooge. I don't care--it will be different and FUN. SO ENJOY IT!!
The rest of the week is repeats and Football games. I'm busy here baking and getting things ready. We have a nice snow and cold--just perfect for the season!