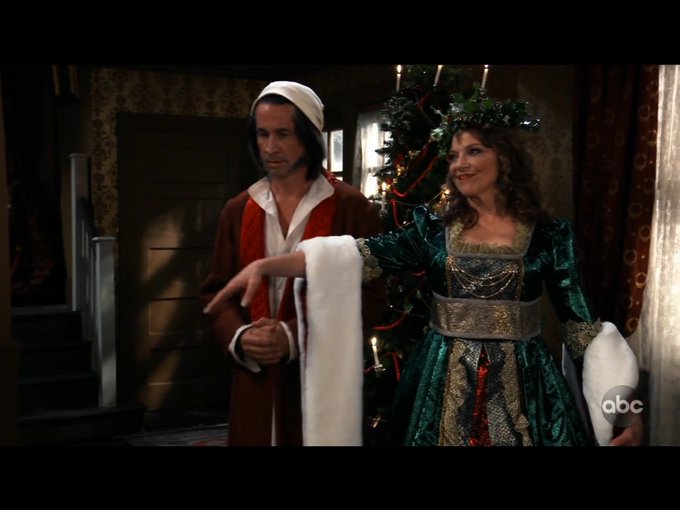 Behold my Splendor!
Hope your holiday was filled with JOY! Our snow melted and left mud and gray, gray skies! I'd rather have the white stuff and sunshine for sure. Christmas week on GH was short. 3 days of content (unless you are in Canada, then I think you got 4). Monday was the special day for sure.
Should be a short and sweet blog today (just like me!)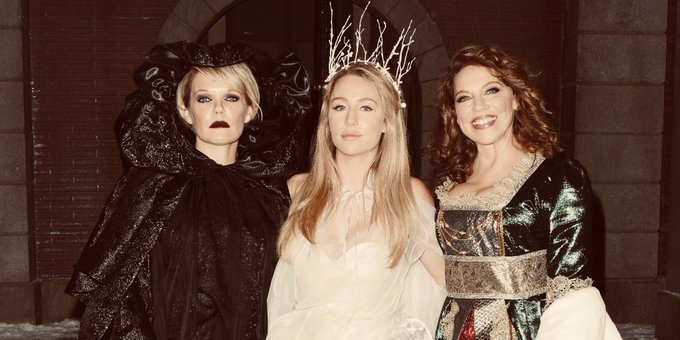 I think that I shall never see a vision more lovely than these three!!
THE GIFT OF THE WEEK:

Oh what a treat Monday was! If you didn't like it you were a Scrooge for sure! I really liked the cast they showcased and Finn as the main man just worked. Ava as death: Perfection. Joss was all light with Christmas past and Dr. O was a shiny present to be opened in "the present"! If you haven't seen the show, I suggest you look on abc.com for it or Hulu. Well worth your time.

Robert and Anna were grown up Belle and Scrooge's partner, first played by Willow and Michael. It so worked!! This was a lovely little surprise for the week. Because we were off course, we did see Tracy at GH before we saw her at the Q house but I didn't even care.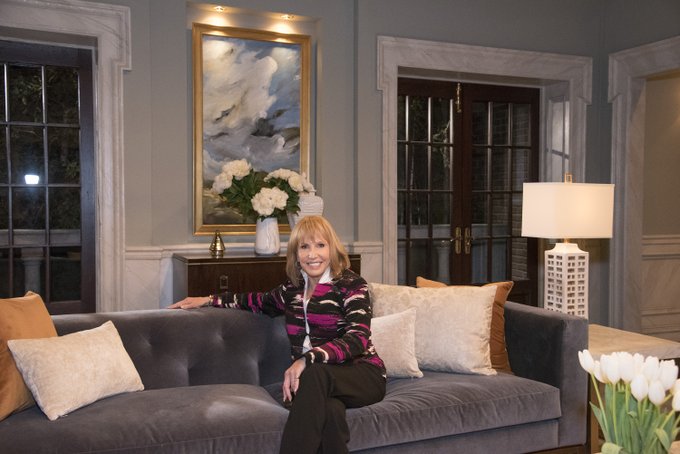 Oh it's my house !




THE SET OF THE WEEK:

Let's address the gray elephant in the room first. I'm all for the Quartermaine house being used more. I'm happy as all heck with the direction this is going. HOWEVER....soap people are creatures of comfort and habit. You change one picture and we notice. Why you spring this on us all at once?? Seriously, it actually could have been a fun part of the story-Monica wants to redecorate and asks everyone their opinions and we go through the transformation together. The Qs fight over colors and which pieces of heirlooms they want to keep or be put into storage. Don't go all whole-hog on us in 1 day--and on top of it change the damn front door!! I have NO idea why they decided to move where people come into the room. It's always been there. We know the kitchen is on the side the door is now-- what is this sorcery? Where are Lila and Edward's pictures? You'd better show them quick or suffer a mutiny. Wubsy is shook over here.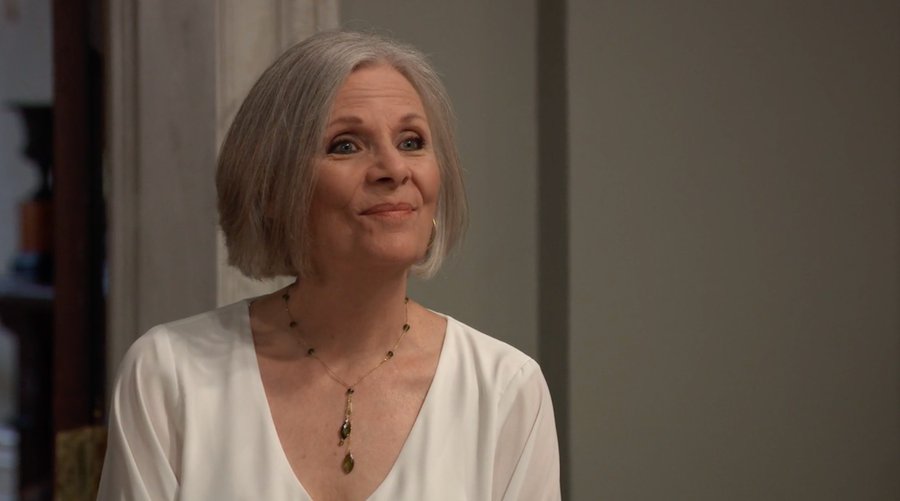 COMING HOME OF THE WEEK:

Well, well, well...doesn't she look FABULOUS!!? Brook Lynn said a line about Tracy leaving and "never coming back" -- which we all thought was the case. I'm thrilled she's here. For however long she's here. It works. Let her give some angst to Michael. You know She doesn't want Brook calling her Granny. heh. She'll probably complain about half the town's kids being taken care of in the house as well. All is right with he world.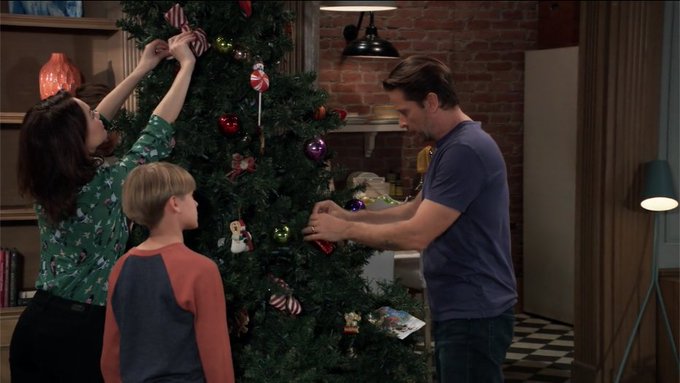 TREE DECORATING OF THE WEEK:

It's he Friz Fam! All happy and united again, free of the shadow of Drew. Or are they?? Hmmmm.... Franco finds out Kim and he slept together. He's not happy. Liz says 'let's move past this". If Tams didn't leave in such weird circumstances I would swear she'd be back in 8 months with a giant Franken Baby.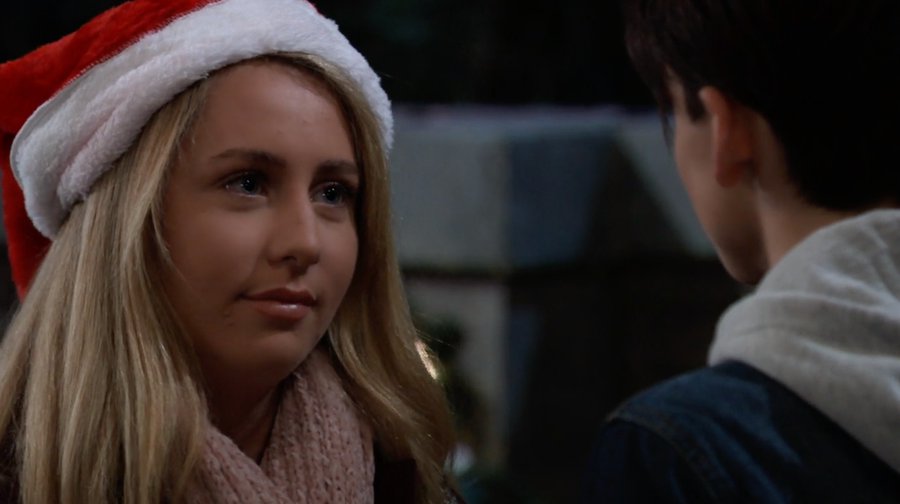 NO-NO OF THE WEEK

: I love Joss... Eden is a great actress. Joss deserves a bad boy. Is Dev supposed to be it? Um, no..Cam has more edges than he does. I'm also going to say it. Forgive me..but .. I think Dev needs a recast. There I said. it. Phew. I still say he should be SORA Spencer and this whole Turkey thing can go away but....we know that's not going to happen. If this was the 70's Joss would fall for a college guy. She's smart and Carly's daughter and it would just work that way. BUT! We are all "woke" now..so nope.
PS. Cam still has community service for trying to buy some pot!! He's got the longest sentence of anyone except Shawn and Jeff Webber lol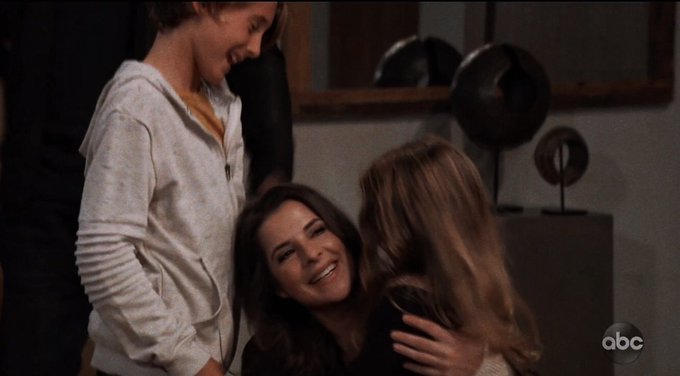 WESTERN NY PAROLE BOARD DECISION OF THE WEEK:

Welp. Sam is sprung. I'm trying to figure out why GH even has people 'go to jail' when they are basically going to be let out. Unless it's a character leaving or a real baddie, they are before you can say boo. I personally liked Jason roaming around town while Sam was away. He did more in that month than he has in forever. JaSam fans are happy so there's that.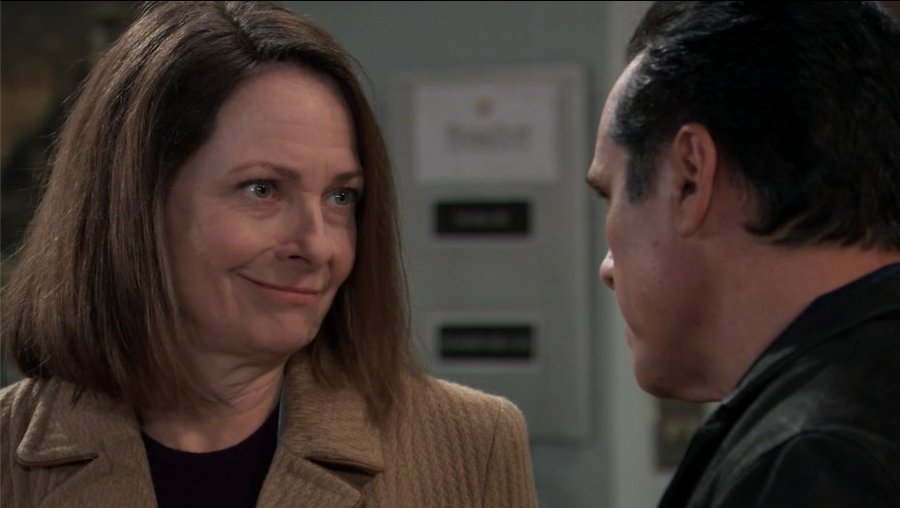 DINNER GUEST OF THE WEEK:

Cousin Gladys. Not sure why she was around but it could be to make Sonny realize there are people in the world other than hisself. He asks this lady out of the blue to lie for him about Dev, pays her...then treats her like crap? Um.. what? Only when she talks about her dead son does he start to have a crack in his coffee-covered heart. PS. I like how natural Gladys looks. She's real people.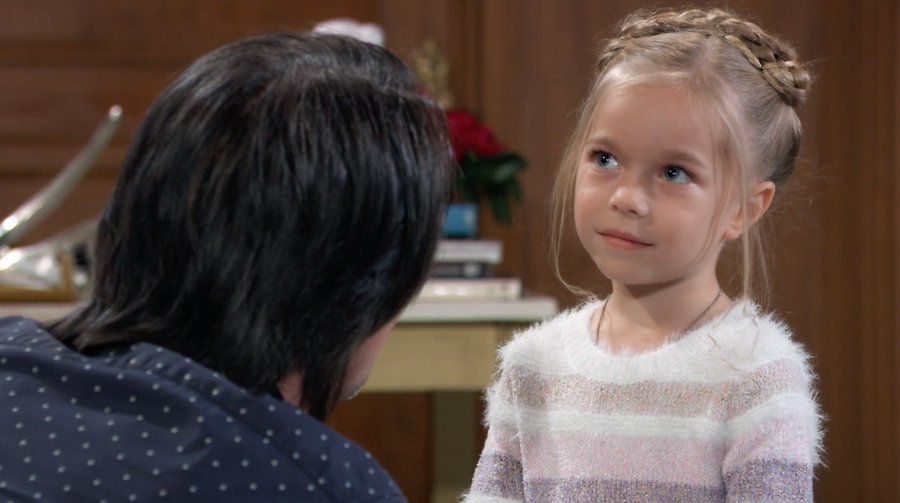 NICE OF THE WEEK:

Gah. Just love her to bits...but where's Roxy? She can't cost that much to bring out for the holiday, can she?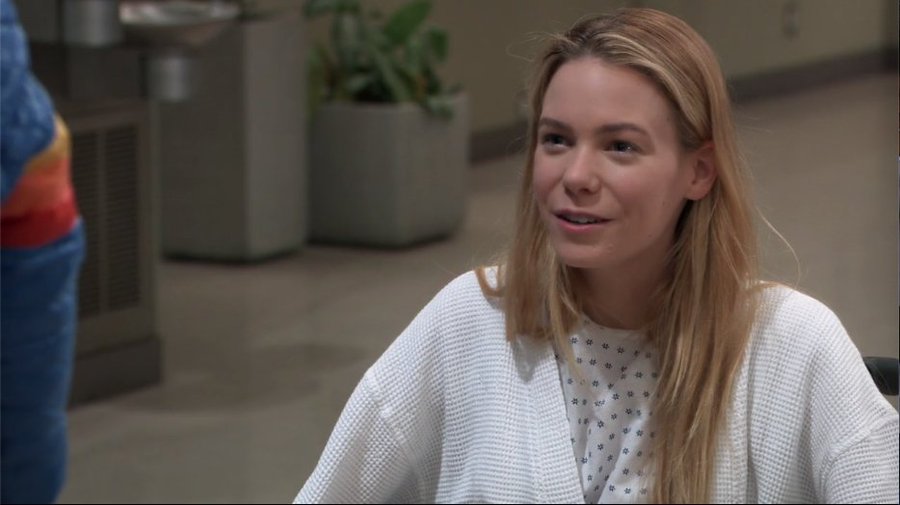 NAUGHTY OF THE WEEK:

Oh Nelle--trying to get that Wiley into your clutches!! Good on you. You're the one drama piece that keeps me alive right now!! I see so many messages wanting Michael to "get his son back" and Nelle to go away to prison forever. Um, Seriously? Come on now...she's the new Heather Webber and I love it. (if she starts eating BLTs..run!)
GIANT SORA OF WEEK:

Holy Moly! Scout? Is that you? What in the hello?!! Okay then. You got big. Um..welcome?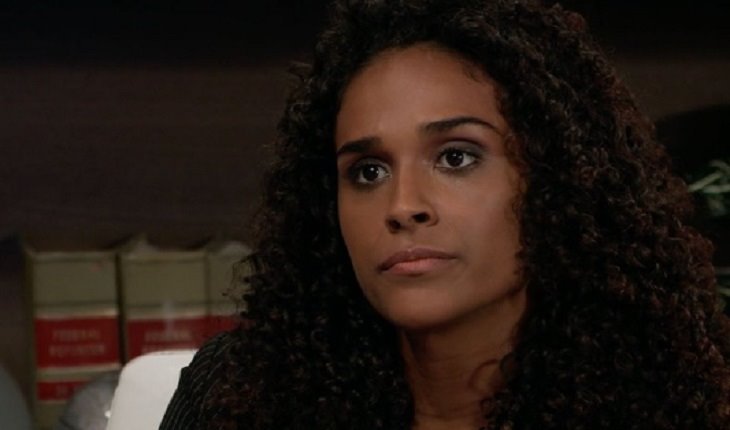 WEIRD OF THE WEEK:

Jordan gets a call out of the blue on Christmas Eve telling her an 'old friend' has died. It was quite the head scratcher. Then, people piped up on Twitter and said there are mags out there saying it's her new story line. I guess she's going to investigate the death? Um.. okay? My thought: Aunt Stella should have called Curtis to tell him his old girlfriend died in a car accident 'you know, the one I liked" ...at the same time Trina gets a call from GH. Later, Curtis gets a letter explaining why the mom couldn't tell him about Trina. Something like that. But just a rando Jordan friend? It had better be someone that connects to the canvas.
Tracy is back, not liking the new decor of the house and bugging Michael about ELQ.
Violet misses her mommy
Sam's out on parole
Glady's is staying for dinner at the Corinthos' house
Cameron was an angry elf for community service
Dev and Joss share a moment (I think?)
Anna realizes Peter's probably lying but hates to admit it.
Nelle almost had Wiley sit on her lap for a minute but alas, is back in jail.
Jordan's friend has died.
Lucas is still in the same coma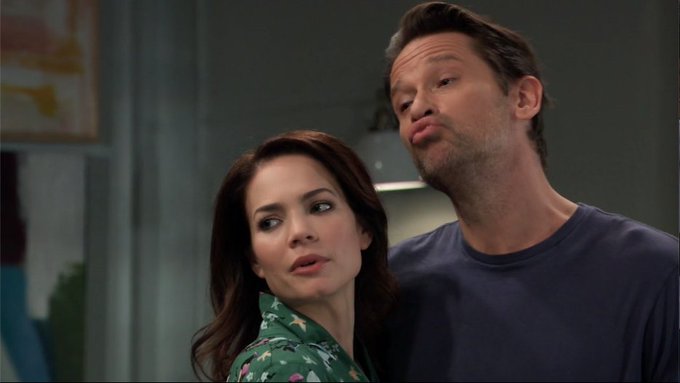 FACE OF THE WEEK:

My Roger. Back again. Sans weird accent. *sigh*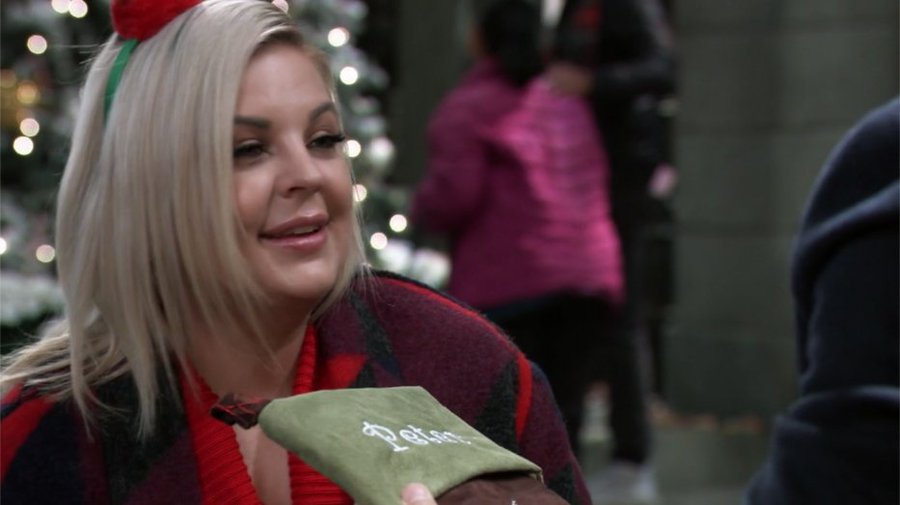 PROP OF THE WEEK

: I only chose this because I want to burn it.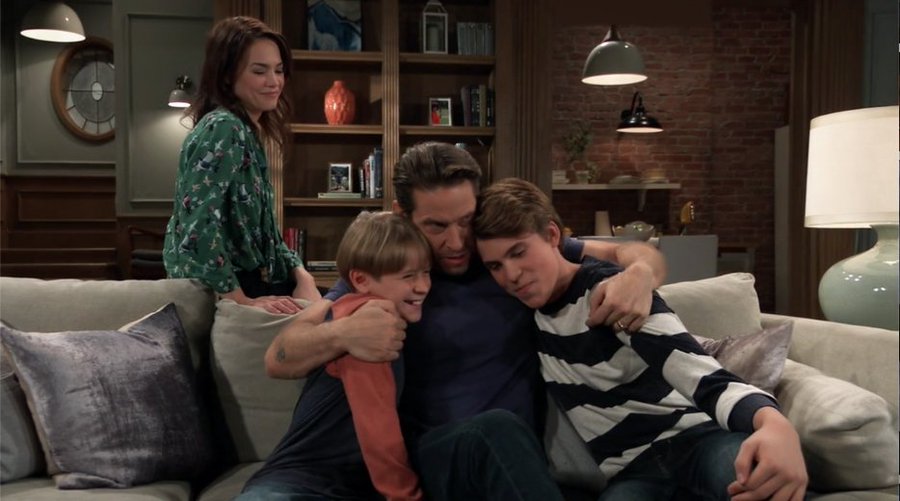 WUBS TWO CENTS OF THE WEEK:

This is new this time because I have a few things to say to the fans and shippers out there. I see glee because Friz is happy and things are 'back to normal'. I see JaSammers all joyful that Sam's out and things are 'back to normal'. I DO wonder however, why so many people want their soap to be all happy. I'm here for the drama! The more the better. This can't last because lets' face it, we'd all fall asleep. Maybe we can have one 'stable' couple I guess--but let that be Olivia and Ned. There, I said my piece.
OK! That's a wrap! As you can see, I tried doing my blog again-- and who knows?? Seems ok and easier to see? I have to try it on my phone and such. I still can't find the first template I had. This week no new shows the 31st or 1st. The 31st is a repeat episode and the 1st is sports. So another short week!! Did you check out the PROPS of the DECADE below?? It's my most fun post I think.

I have next week off as well!! Once ever 7 years schools get the full 2 weeks off and this is it! It's so nice.. wooot!! See ya here!