Oscar in bed..laying there. Joss tries to get him to study. He feels sick. Lays there. Kim's all "Maybe it's not working, Drew"!! (She's on my last damn nerve).
Laura and Aiden. She asks about his friend Bianca. He said he can't play girl games, it's the rules. The teacher doesn't make the rules in his classroom, btw. Laura wants him to tell her the name of the kid. He says "No thank you, Grandma"...
Teacher sees Lulu in Kelly's..asks if they talked to Char yet. Lulu's like Naw, we have busy schedules. She says: UM, you'd better talk to her because we think this might not be a great placement for her. AHAHAHA! that woke Lulu up! She goes over to Wyndemere. Nina's there because she and Sasha are staying while Kiki's killer is at large.
Nina gets out milk and cookies for Charlotte...Lulu's like COME ON! They try to talk to her and there's no real recognition on her part about anything (true sociopath) Valentin tells her about when he was young and ugly and she's like: Well, no one looks like you used to. They let her leave. Nina says SEE! Nothing wrong!!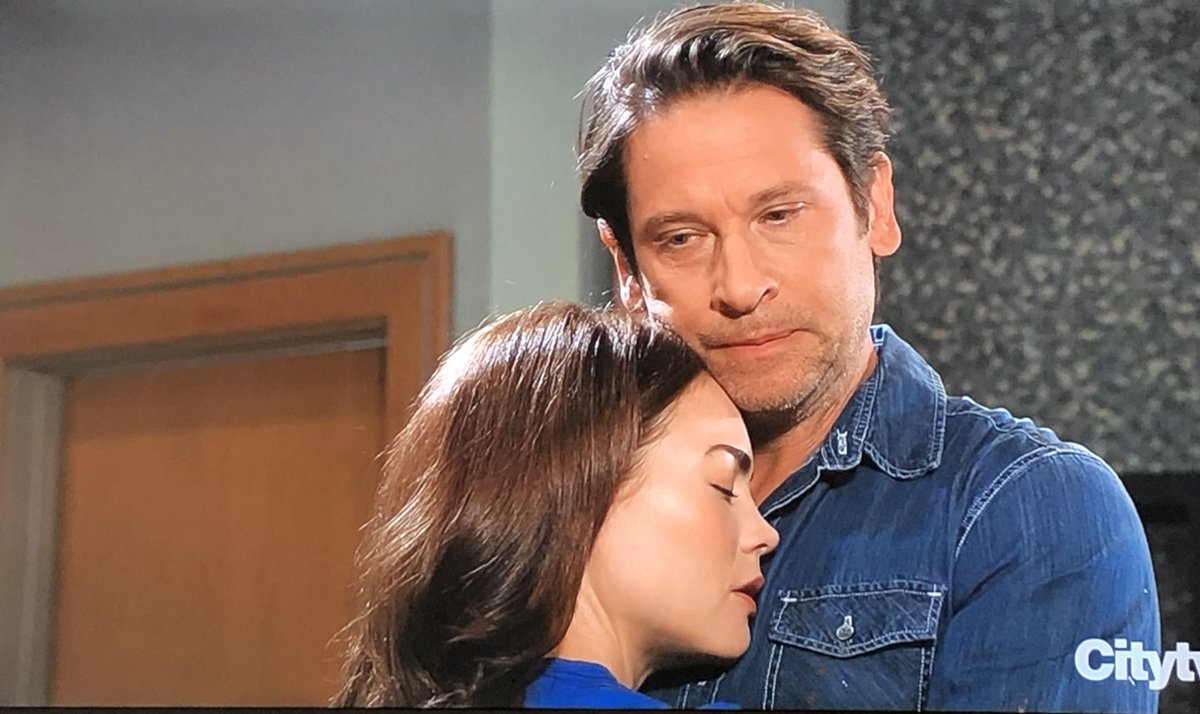 Franco's painting his pain. Liz comes in. She kisses him. Then Cam comes in and says he's sorry and how sad he is because he found out Franco was like a Dad to Kiki. 'But you still have us: Jake and Aiden and Mom"..Franco says: "Cam I know you don't like me".... Cam says "You're ok"...they awkward hug. Nice scene.
Oscar and Joss both apologize to Cameron. He feels bad because he likes Joss.
Oscar calls Alexis because he wants to make up his will.
Michael talks to Chase about Kiki. NEVER mentions they were lovers once.. LOL that was weird. Anyway, he sees Mary Pat's folder on the desk and asks if there's a connection. Chase says he can't say.
Liz tells Drew and Kim Kiki was murdered. Not a lotta reaction there. Drew goes to see Franco and says he can't manage a few comforting words because 'he's fresh out". Drew..ugh
Franco wants to postpone the wedding..again.
Chase figures out the killer must have been really good with a knife because Kiki didn't leak much blood.
Lulu sees Laura in Kelly's..says Charlotte is acting like she doesn't even care. Laura figures out it's probably her that's bullying Aiden.