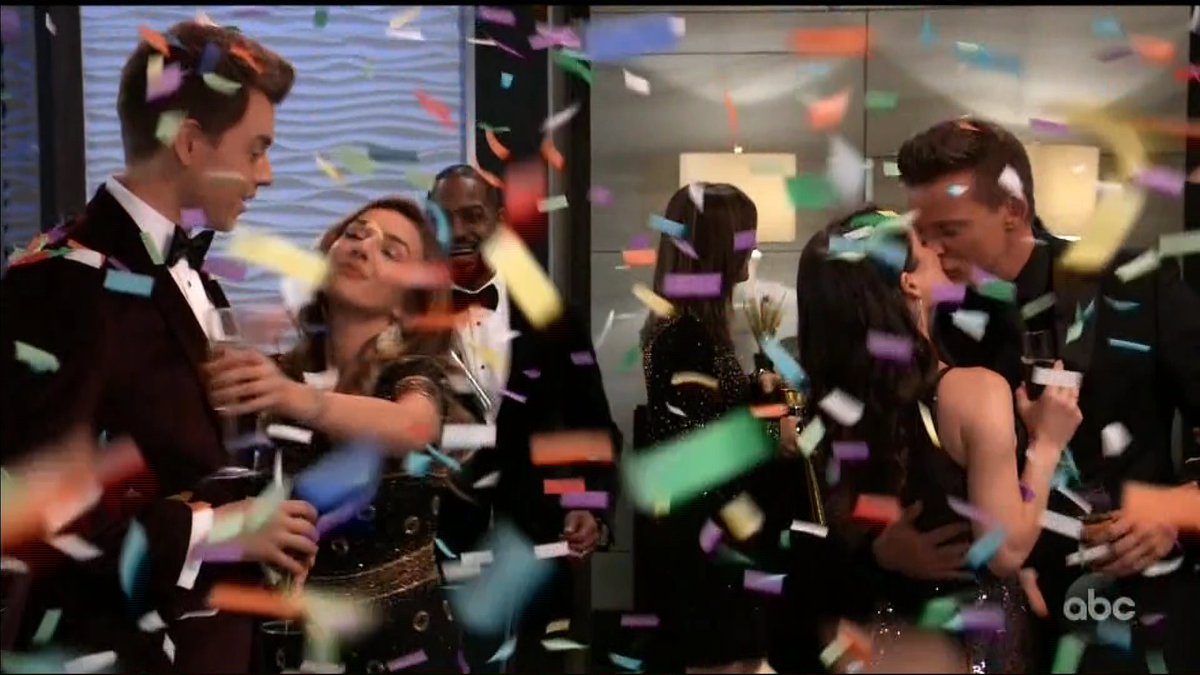 Metro: Ned and Olivia...Michael went with Krissy. Willow and Julian act like they don't know each other. Valerie gives Krissy the cold shoulder.
Ava alone. I think Kiki's ashes are in a box. No it's a "Growing Up" box of Kiki's and has some items in it and a list of NYs resolutions from 2001. Ava reads them.
Curtis and Jordan in bed. Curtis is due to talk to that producer. He gets a text message from the guy's phone saying "meet me tonight, not tomorrow". He leaves.
Producer Guy.. Ryan walks back into the production room and puts on his rubber gloves..Texts Curtis. Then he goes to Ava's. She doesn't want Avery to "get to close" to her, she always hurts people.
JaSam at home, should we go to the party or?? Have sex?? They talk about her emails and his meeting that Hank guy. Then go to the Metro. They kiss at the end but I did notice Burton's hands went back into his pockets--didn't embrace Sam LOL

Drew and Kim..Jules says happy new year to her, she tells him to go. Drew tells her someone from his past is looking for him. I'm telling you, if you can watch Miller in these scenes and tell me he gives a damn about his job, then I'll be stunned.
MURDER: PRODUCER GUY's Blood is all over the place, Curtis puts his hand in some. Splattered across the monitor with Felicia's face.
Julian sees Kim and Drew kiss at GH at midnight, gets huffy, leaves.
Body was at the Metro on the balcony...behind the snowman, Jason finds it.
GREAT DRESSES on Sam...Krissy..Valerie, and Willow. Loved them all. Laura looked too frumpy, I mean she looks great in about 2 of her outfits from wardrobe --then they just miss the mark.