So much to dish about this Sunday. The Ball, the "mysteries" ...the re-castings, you name it. My head is a bit hurt just thinking about everything.
I have to say, I always enjoy The Ball. I get giddy for it. They could go up there and have one act with a pony and sing "Wheels on the Bus" and I'd be all "awwwwww". Yeah, it's cheesy, yeah there are weird parts but it's the one time of the year I can forget about all the crap of the show and just enjoy.
SO! That's what I did! Tues-Thursday I just let the cynic go. Oh, believe me it was back by Friday but I'll try to keep it to myself until the end.
Today's breakfast is an orange scone from Panera. I love those things. Like too much. (and there's a Panera about 1/4 mile from my house!!)
So, on Monday, Alexis calls her BFF Diane over to talk about Jules and the situation. It was the only bright light in this dismal story I could deal with. Diane tries to get Alexis to turn in the evidence but she hesitates. Julian comes in and she covers saying she has to get her nails done before the ball and Di is going with her. Now, I have some questions. I don't think she took the shirt with her? She didn't even take a bag out. Unless Diane put it in her bag? And...if Julian thought Alexis was going to the ball, wouldn't she have like, GONE? I get why he didn't go...but we didn't see her did we? Diane told her she'd go to the ball with her and "never leave her side"--and we did see Diane, she served Jason.
So, where was Alexis? If she was worried about Julian she would have gone to keep up pretense. As my friend Dr. Mo said: "Julian is going to know she didn't get there when she didn't come home with an Aveeno gift bag"!

This..is exactly what pisses me off about this show. So many people and stories we CAN'T KEEP THINGS STRAIGHT!! Huge beats missed. Why couldn't she have gone to the ball and talked a bit to Sam about this? Oh, because Sam is busy in another story so, let's not be bothered. I guess she and Jason are going to go looking for Nik now? :eyeroll:
Oh welp....Monday bored me so it's ON TO THE BALL!
You can see my "Best of" The Ball if you hit that link. I did love Robin and Emma visiting. I do like "visitors" on soaps. It mimics real life. As long as we know they are popping in for tea and some chat, no harm done. Just fun. Of course Emma and Ned's number was grand!
I also enjoyed Nina's Red Carpet faux-paus they were so funny. She asked every inappropriate question there was!! Her expressions were on point too. Loved when Franco was singing with Jake. She was all misty-eyed. Awwww.
Missing People: Tracy and Monica could have shown up. Tracy could have worn a fabulous jeweled head scarf. Even if it was just to walk the Red Carpet. Naw, why would we do that?
Olivia was missing as was Molly and Krissy. Wouldn't it had been great to have her show up with Parker? (just a little excitement!) That story went no where fast, didn't it? She's going to get "closer to Aaron" the spoilers say. I will never understand this show.
Speaking of Missing: Cam and Aiden. AHAHAHAA. Cam and Aiden. Why would THEY be there when Jake can do everything on this own? This show is "Character Driven" now? Um, NOPE. Why not have Cameron and Aiden stand there and play the tambourine or something? Oh, I know why, because of FRANCO AND JASON. Yep. That's what that was all about. Not to have Liz's other kids even there was just stupid.
Franco was of course, adorable with ol' Jake. Jason got all mad about it and acted like an ass. Yes, I know Franco's a serial killer yada yada. Jason's just a bore now with no affect. There, I said it.
New Amy should have been emergency recast Maxie, imo. She looks so much like KS--and her voice? Creepy-close. Other than that, I don't get her character. Amy Vining was Laura's sister and you forgave her certain mouthy transgressions. Plus, Jessie was around to keep her in line. This girl is just annoying and would get fired in a Nano-Second in real life.
Dillon and Kiki. WHO KNEW? Geesh, what great singers. I just loved them together. And I hate her and I hate him! LOL Together? Soapy Magic. Having Morgan see them kiss was just icing in the cake.
Carly and Ava drama. I did enjoy this--Laura and Maura had fun with it. We even got to see an actual bathroom! The zip drive being in the martini shaker was dumb but the ensuing cat-fight was entertaining. I loved when Ava told Carly it was "just sex and to put it out there"! That's Ava...she doesn't give a damn. Only when Paul told her he would turn the other drive over did she care. But now that this part is over? I really do not give one F about who gets Avery. Tired story line. Just tired.
Bobbie Trauma. She gets dizzy after the opening number and goes down. I thought JZ did a fabulous job. Unfortunately she, Lucas and Brad have been on so sparingly it was just a 'in your face' plot point to have the needle-killer further his/her agenda. Brad thinks Lucas stood him up because Amy didn't give him the message. Drama moment at the wedding.
Of course they can't be happy. Brad gets to GH just in time to see Lucas on a ventilator. THEN they DIDN'T SHOW IT AGAIN on Friday. Just didn't show anything! No one called Carly, Sam or Jules. It was like, ok, you saw that, wait until next week for some follow up. WTH. They want us to believe the needle guy is Hammy but we know that's too easy. I'm betting on Dr. Mayes (Crabby Pants that treated Tracy) who's into the organ-harvesting gang? Remember what Ham and Carly were working on? Joss' kidney? Yeah, that seems to have been shoved aside for some games with Ava. *sigh*
Nikolas Trama: Um.. what is this? Many are speculating he was setting Hayden up. He wanted her to come home awfully badly. The front door opened--maybe he thought it was her? Did he really jump? Or is he faking it--laying there after breaking the window earlier? But--why would he fake it? To have Hayden arrested? Why not just turn in the diamonds? Keep about 5 for cash and then get her? Plus the fact he's suing Jason. Who would fake their death after serving someone? He might have gotten ELQ back!
The fact that Jason went in first is a fluke (ahaha, I said it) because Nikolas had no idea he came over. It's obvious Jason didn't push him. So, if he's not faking and it wasn't Jason, who was it? Helena? Sheba? And why do some "temp-recast" if he was just 'lost in the bay"? I guess we are going to have to just watch and TRUST writers have a vision. Because right now, it seems to be a mess. With everything else going on, we really needed this too? And PS. I still don't care about Hayden one bit so, whatever happens to her, happens.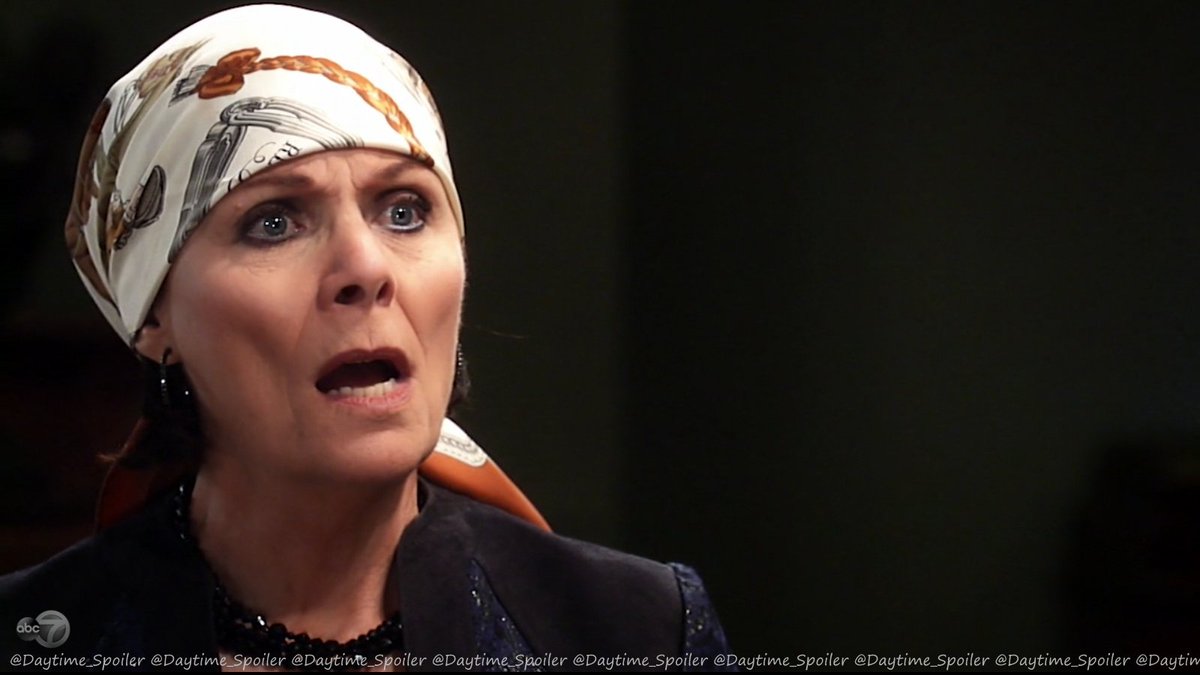 Tracy Mystery: Sabrina's back, they were BFF's . Tracy said that was why Sabby left Baby Edward with her. Now she's so attached to him it's scary? Yells at Sabrina? Um.. okay, is there a worm left?



SCENE OF THE WEEK:

There were a lot of little moments. I really loved but this speech with Robin was my fave. She got it all right; and I even wept a little bit when she mentioned Stone. It's been 21 years people! Holy Hell.

MY FAVE SCREEN CAPPY OF THE WEEK:

THIS Says so much with so little!
BEST FAKE OUT:

I was so mad, I thought they were going to watch it all on TV!!




FACE OF THE WEEK:

Look at Anna! Finola just was overjoyed!! It just looked so real. Aww, the girlies.




RUNNER UP:

Nina watching Franco with Jake. THE FEELS!





PROP OF THE WEEK:

Oh it was a big one! It's been years since I've seen a GEN-YOU-WINE toilet on a soap!!

SO much drama happening off camera it's hard to keep up. If you want to though, bookmark Daytime Confidential because they are getting all the scoop!
First up the 'temp-recasting of Tyler Christopher"... contract negotiations. From what I heard from Becky's fight, they are offering many vets way below what they were making. I guess he said BOO and they said "WELP". Now, could it be the Nikolas 'cliff hanger" was written into the show because they weren't sure he'd be back? If so, why the temp casting? BTW, he was cast with a guy that played the POOL BOY on RHOBH. (Not kidding) So, maybe he'll just be laying in a coma for awhile while things get worked out?
I did do a blind item myself on someone coming back for longer than expected. I can say that contract negotiation wasn't what the actor thought it would be-- and that's also on hold. So, when it's announced I'll let you know!
On to Kirsten Storms. I don't think this is contract issues, I think it's personal leave. I'm not speculating why/what. Just wish her the best and hope she's back soon. I'm hearing things about her recast (the chick from DAYS)--and it's not been good. ONE person told me she was basically tolerable. The rest? Oh I can't repeat what they said here!! This could be such a disaster. Bree Williamson is coming as Claudette. KS is gone and the guy that plays Griffin is relatively new. That leaves Nathan as the "vet" of the story. Lawdy. Plus, how many of us really care about Claudette?
The Sabrina baby story is going to ratchet back up-- meaning it looks like we'll have 2 custody things going on. Not my favorite story line. I have had enough with the Michael/Morgan then Joss years. Between Edward and Sonny I heard "that's my son/grandson" enough to last me a lifetime.
Welp. That's that. This week will be interesting. Well, I hope it will be interesting.
Oh and late last night...this happened: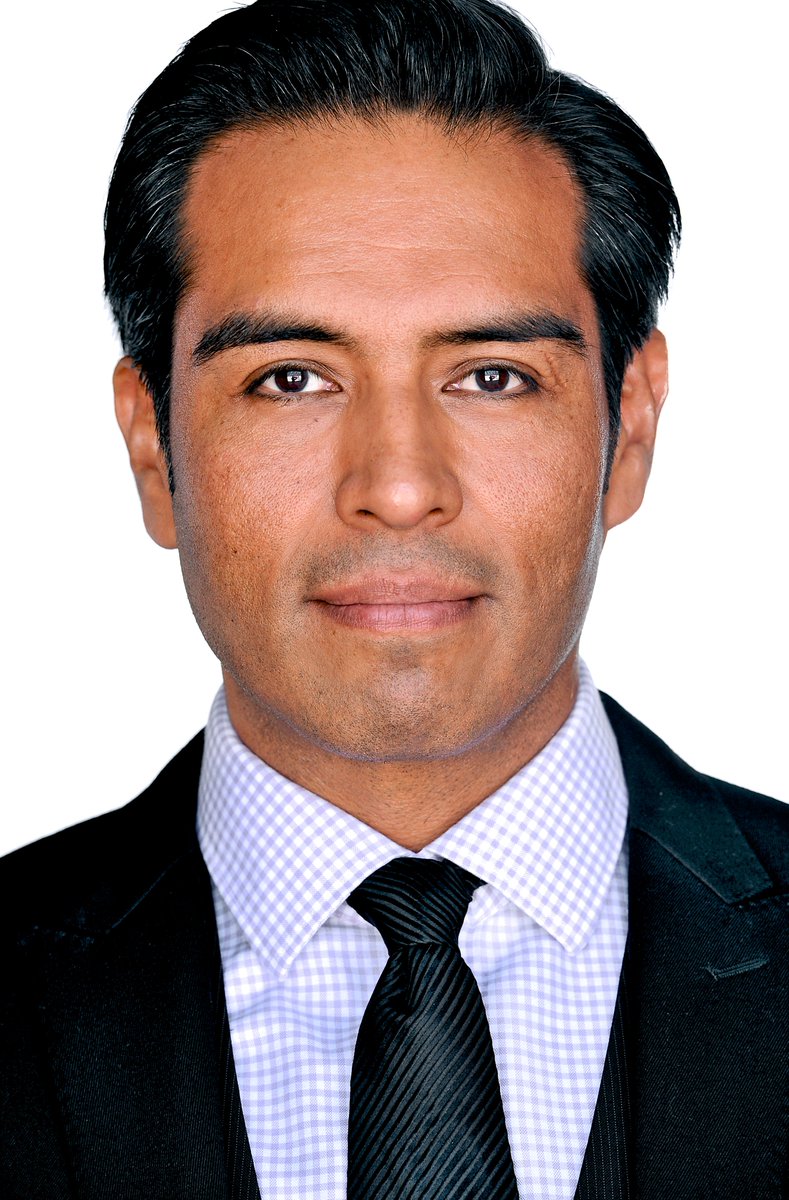 I saw this on @daytimeSpoilers feed...it said "he will play JP McMahon. And as of right now, nope I don't know who that is. I saw a spoiler that says Jordan calls in the FBI. Maybe he's an FBI guy? JUST what we need tho! Another newbie. Even if he's a temp guy-- why? Dante needs something to do. Let him find Nikolas. They are taking crazy pills over there!
What was YOUR favorite part of the Ball? Let me know!