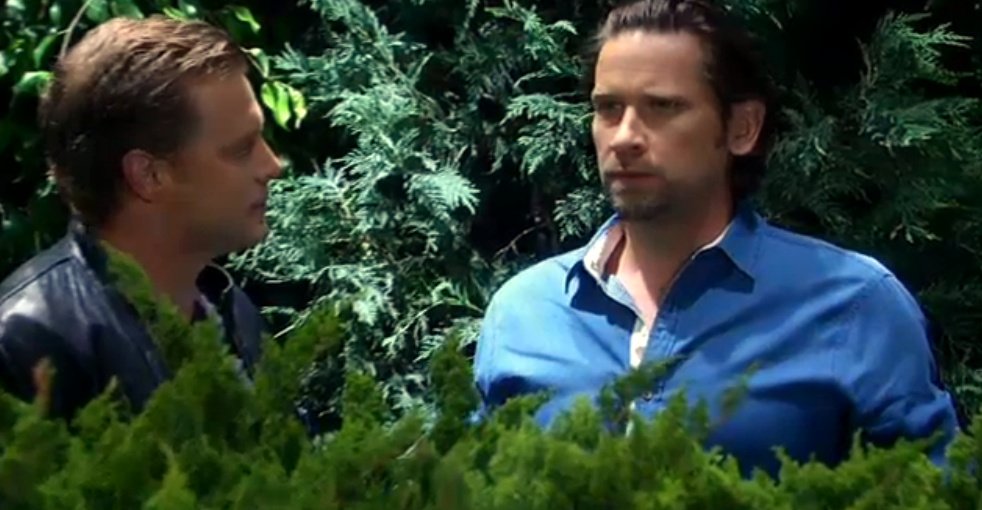 YOU KNOW it's not Franco stalking them. IT's gonna be HEATHER. *sigh* . Franco should have said he was peeing in the bushes. They demand Franco tell them why he's drawing Nina! WTH? Shut up you two!!
Julian and Nina chem test? oh yes.
Dead kid with needle in his arm. Julian is right now back to being a lying murderer who murders.
Anna and Griffin. She's gonna teach him out of Tango. Anna said it's good for getting "The Ladies" and Griffin spit tea on himself. Yep.. literally spit tea. WEIRD.
Nikolas found Diamonds of Hayden's from some necklace they hid from the Feds. OMG..either have her arrested or SHUT UP!! This is so boring. She says SHE'LL TELL ON HIM IF HE TELLS ON HER! Neener Neener. They decide to 'table the discussion later" YAWN

The Hal kid died in the hospital. Alexis has the realization it was Jules that had him killed. Anna finds out and thinks Alexis killed him.
In the locker room, Griff has his shirt off and is looking at his scar...Nate walks in. Griffin's face is all shocker.