Lynn H getting dolled up for the Nurses' Ball! It's about all I got left with GH right now. I can't deal people.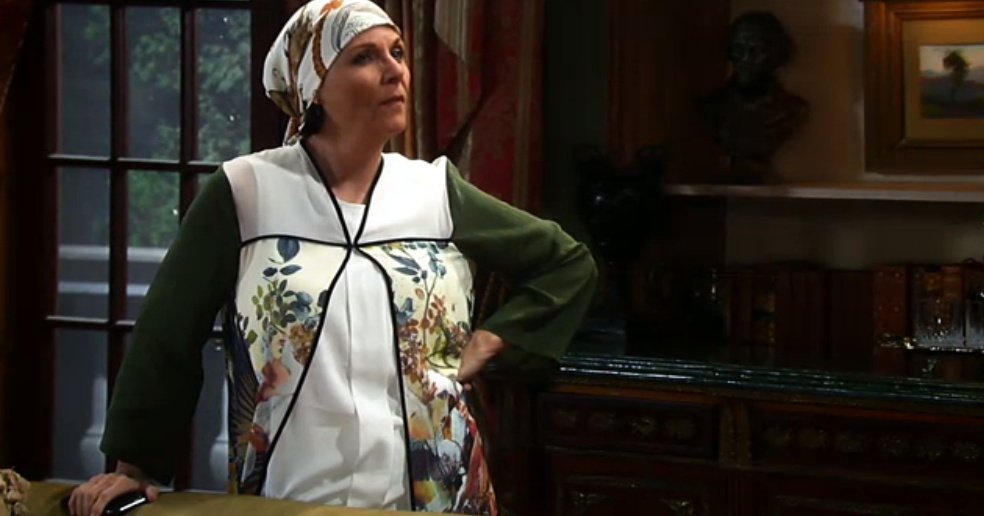 Tracy's outfit looks like some smock top. It gives me chills. Don't like it.
The DNA says it's Sabrina's baby. It's supposedly going to long term Foster Care. OH!! ha ha...Tracy is the Foster Mama.
Carly goes to see Morgan, tells him Jason got his memories back. Later, Ava goes to see him. She still is in total lust with him. No doubt. I so wished they'd do it right on the couch!!
Ava wants Kiki to leave with her and Avery. Kiki says nope. Later, Dillon runs into Kiki at the Metro. She says thank you for getting me outside with the whole flat tire thing. He's coming to Rochester, NY to "Shoot a Band" called Glamour Boys. Kiki loves them and wants to go to the concert with him.

Dr. O wants Dr Finn investigated for killing his patients. He is going to be because 2 died within 30 days. They go into a meeting. Finn and Dr O snipe at each other. Monica decides that Finn can continue to see patients. Dr. O rolls her eyes. Finn goes back to his place and looks up files on the old people. Maybe he's totally a Jekyll and Hyde? He might be stealing their blood serum? I don't know! I don't think it's Dr. O anymore tho. This soapy hospital bit is the BEST PART of the show..that and Tracy Q.
Oh Tomorrow, Sabrina is on.