FOR LETTING ME BE MYSELF.....
Thank you for all the birthday wishes.... Sad today about the poor reporters and chamber member in VA. What the hell is going on? AND the guy had on a Go-Pro? UGH, just ugh. Seems like I say that a lot.
I did watch GH at 2:30am today. (My GUS got me up... grrrrrrrrr doggie). It was ok...better when you can FF. I still don't know why they are directing Morgan the way they are. He's certainly not making any emotional sense. But whatever. Carly's hugging him to her bosom.
Glad Todd/Nina are across from each other. I do love them! Yes, they are separate from the show in a way-- although both involved in the murder. I am hoping that will change soon! Also enjoyed Paul and Tracy but if they are only going to be in a room with just them and Dillon once and awhile...bore.
Dillon and Lulu--who didn't see that "Script Reading" coming?! Eyeroll.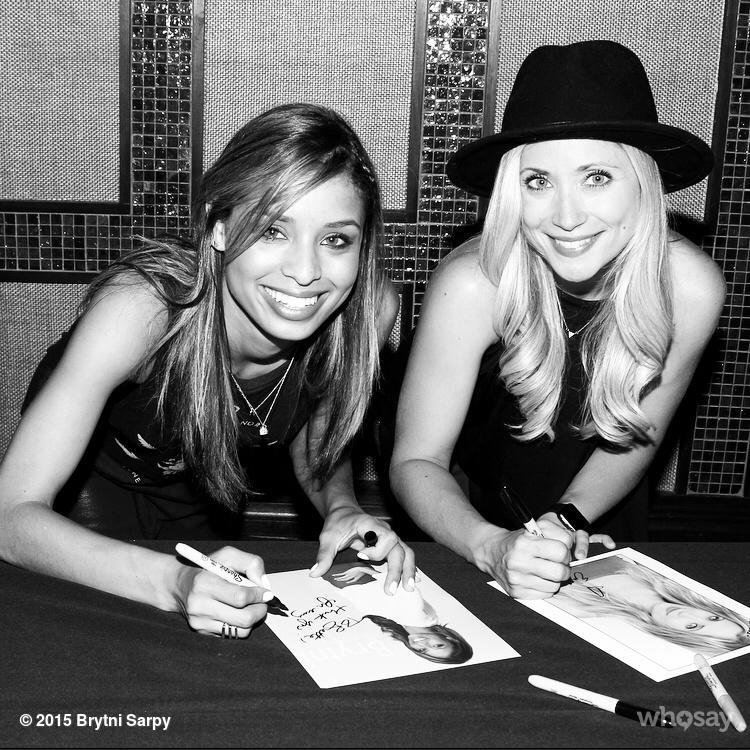 From Brytni's Twitter today..a HAPPY Picture. I need it.
TODAY'S SHOW:
MORGAN hurled a BARWARE glass! HE's officially SONNY now!! WOOT~
Sonny and Denise...Sonny doing Sonny for the 100th time. Good lord so boring. He calls her an "incubator" ... Says Carly's going to raise Avery. Ava goes ballistic. She taunts Sonny about Sex with Morgan.
Franco and Nina in jail are just divine. :) Juice-Box Bonding!!
Donna Mills is mad that Nina is in jail and not enjoying Taco-Tuesdays at the home lol
Alexis and Julian, still talking about the same ol' same ol'
Morgan is acting all manic-- (I think that's what that is)..wants Kiki and he to move into a new place together.
END: Nathan thinks he knows who killed Silas.