It's time-- Monday! I'm off all week-- but I will be out and about Tues/Wed so..here's hoping the Wiley stuff isn't spilled by then.
Brook Lynn is the new hostess at the Metro. Lulu and Dustin are there. Valentin is there. Lulu goes over to bitch at him. Valentin says his legal name is Cassadine and he's not changing it or Charlotte's AND he has plenty of money to fight Lulu for custody.
Olivia tells Brook to take a break because she's just on the phone all the time.
Jax and Nina -- they liked the sex they had. Yep. Jax doesn't have food in the house--?? Um, ok? They have to go to The Metro and eat breakfast. Valentin is shook...looks like Nina is wearing Jax's shirt. He walks up to their table and says she'll miss him one day..yada yada.
CarSon talk about Lucas and Brad leaving. Bobbie's happy but upset. Dev comes in. Thinks he should leave Port Charles. CARLY of all people says he needs to stay: Everyone would miss him! Joss! Mike! Avery! She'd even miss him!! (huh??)
Lucas talks to Willow about leaving PC. She's kinda glad they are going, she got too close to Wiley when they were here. He says they want to make her guardian since Sam can't be because she's a jail bird.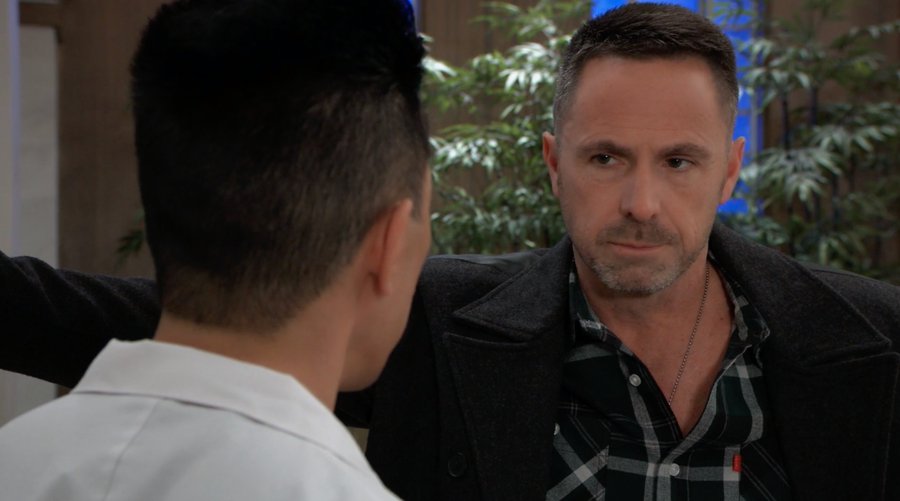 Brad tells Julian he's leaving "who will you bully now"?? Julian's like.. um, ok, whatever. "I still have my eye on you, even in Portland" says Jules.
Olivia and Ned are trying to figure out who's buying the stocks up.
Nelle gets coffee in the main Q room-- she says she's leaving town TODAY and will leave his family in the DUST.

She later goes to Valentine's room to sell the shares. He says he's doing it for payback to Michael and Sasha.
Lulu goes to the Metro to eat with Dustin. She decides to go bitch at Valentin instead. Oh, it's Brook's first day as the hostess there. Then, Brando walks in to talk to Lulu about the waterfront shooting and asks her to kill the story she's working on about it. She tries to talk him into doing one with her. He says no. He then goes to tell Carson about it and asks them what he can do to keep up the pretense that Dev is his son.
END:
Nelle gets money and fake passports from Valentin. she's going to take Wiley with her.
Brando is going back to Chicago and Dev is going to boarding school--Carly's sad but says ok .he has to come home during the holidays.
Nelle overhears Julian tell Olivia that Brad and Lucas are moving to Portland.