The Oscars! I hope you decide to watch Parasite--it's just a great movie. I saw it in the theater but I'll watch again because it's streaming on Amazon .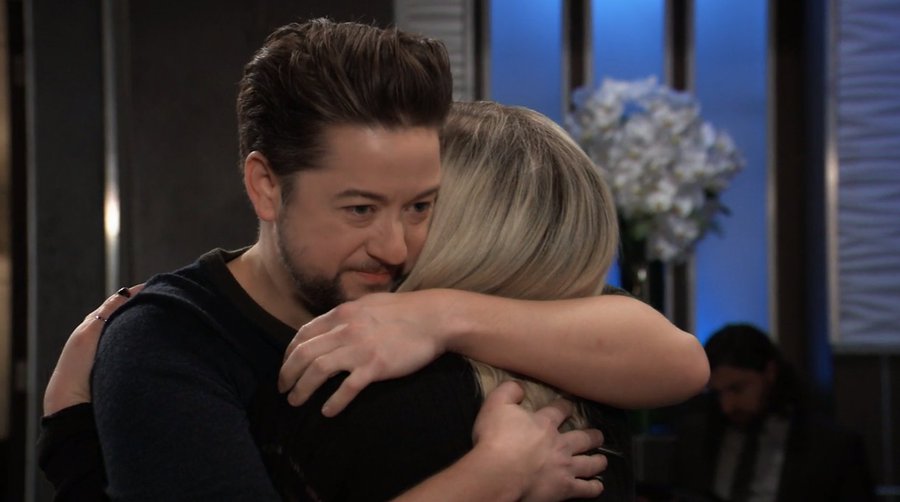 ON WITH THE SHOW:
Cripes I thought that was Lucas getting out of that bed, not Brando?? WTF? GEESH. He tells Carly he only saved her because he's a trained soldier. Carly says Sonny knows everything about him. He's like: Um, why didn't he know my mom was lying when she said I was dead LOL!! ahahahaha. I SAID THE SAME THING!
He KNOWS Dev can't be his. Doesn't say why--but he CAN'T BE.
Trina is doing the whole catalog for the next show for the gallery. Joss is like "Um, since when did you get so invested in this"?? Trina says Ava is great-- Joss says "until she's not" . Trina doesn't want to hear it. She likes Ava adn besides "I don't have a billion dollar daddy to give me what I need" MEOW. Cam's in some college town playing soccer and sends photos. Joss and Trina talk abou college, a year and 1/2 away.
Kelly's Alexis and Neil. Neil's board hearing is coming up. ALexis has to testify under oath and they can't date for 2 years. BUT! They really like each other!! Sam comes in. Alexis leaves. THis is Sam's 3rd day at Kelly's lol
Anna's.. Anna tries to find out what Sam said to Finn. He hedges. Robert comes over. He and Emma hug. awww. Finn goes to get Violet ready. Anna's mad at Robert, Emma can tell. They spar. Anna asks Robert why he can't let it go-- like he as before so many times. He says because Peter is a murdering "Son of a bitch".. Peter is listening outside the door. Anna flings it open to throw out Robert. Peter's glaring.
Metro: Maxie and Peter. Spin sits down. ELLIE GOT THE JOB! They are moving to PC and Peter isn't happy lol TOO BAD!! Spin grills him. Peter leaves. Maxie tells Spin to back off.
Sonny's mad about the whole mobular situation. Cyrus has been all over and his enemies were found decapitated in Seattle. Call Ryan Chamberlain, Sonny!! Jason says he wants to get into Port Charles because of the drug money, international waters and poor policing. Sonny's face was like: I"m gonna have to save Port Charles myself!! LOL
END:
Finn calls Sam and is going to tell her about Peter
Something is up with Mike and Sonny has to get there
Carly spilled to Brando that he's not really Dev's father !! LOL without even telling Sonny LOL