I think I'm JASON BOURNE!!?
Well TIME'S A FLYIN! March is over and here it is the end of the month already. And Monday is April 1st--the date that is the anniversary launch of General Hospital. Because of interruptions the whole special will be Tuesday the 2nd. Leslie is back for Gail's Will!! I don't even care if it's only a day, I'm happy.
This week was-- confusing. I'm very very frustrated by the editing and production of the entire thing. I know the writers write--then production schedules filming and sequencing. WTF is going on? Even Genie talked about it in a podcast that Steve and Bradford did. (I'll try to find the link for Monday). They don't even film story-scenes in sequence. Maybe that's why some actors looked baffled half the time.

This is a LONG blog. I even put a "commercial" interruption in for you to take a break.
Panera today-- ever had their souffles? OH. My. GOD. Yum.
So many memory themed stories right now! Dante's...Mike's...Anna's... Drew.. maybe Ryan and Kevin... They should just play "Memory" before each show.

I lost my ish on Twitter Friday because the show's scenes were so chopped up a lot of the emotion was just drained right out. Lante--good stuff... but if the scenes were longer than 30 seconds they would have resonated so much more. Let's get into it:
Oh, Laura... it's not bad having two jobs.. I get to come here, party, then go over there, have a real story and it's all good. You should try it.
NOTE: Dante's Party. Sigh. I put a photo up of Ned for two reasons: I was so happy to see him--they could have easily had Olivia there and said he was on business. I also love he and Laura's friendship, they are natural together. Talking about being mayor and Edward, nice touch. Yes, happy he was there but let's talk about that party, shall we??
Yeah, Ma, you should know I"m dead inside when I didn't eat your manicotti
MORE NOTES: I loved this party--not for the usual reasons (there were more than 3 people in a scene) but for Dante's reactions/non-reactions to everything. Damn. You LET. THIS. MAN. GET. AWAY. Let that sink in, Frank. He should be running the PCPD and having stories about clashing with the mobular father he loves but has to fight with his soul to not arrest him. Father issues, money issues--anything issues. BUT! Nope. Should have backed up the money truck for this one, because this week proved what a powerhouse he is. Case in point: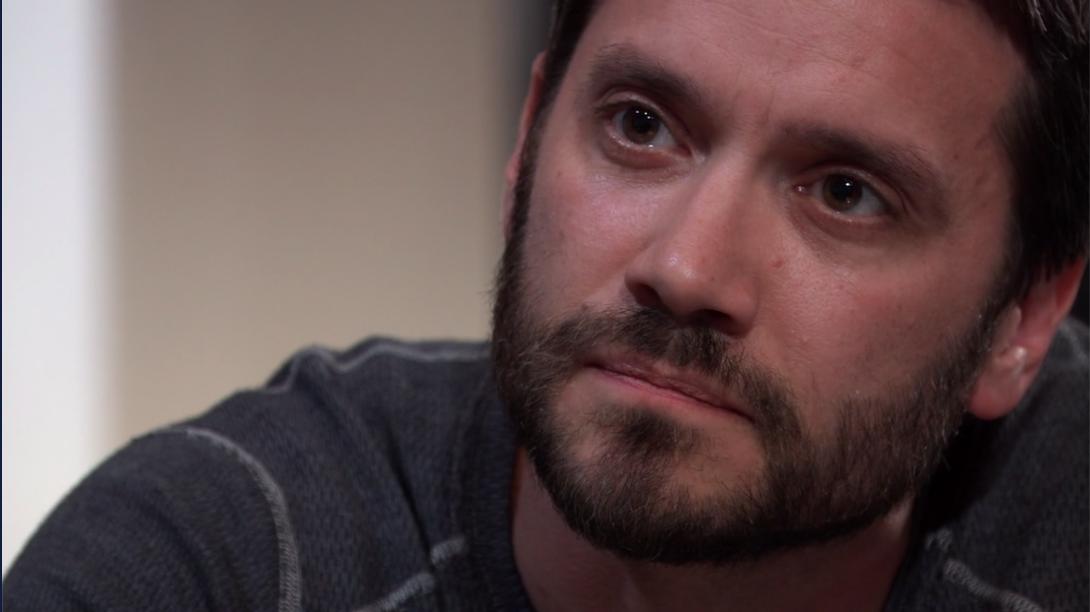 MORE, MORE NOTES:

Talking to Mike about his memory issues. Stroke of genius on the writer's part, imo. Mike can understand what he's going through in an organic sense. Not the "I was brainwashed sense" he could have with Anna but the raw, "my brain is fk'd up" sense.
EVEN MORE NOTES: This was chopped to pieces. Why oh why didn't Lulu ask about Dante's whip marks? Why didn't Dante tell her about the knife incident? Why was this scene just cut to bits and not given the running time it needed? For godsakes, you had Dante roll all over town, why not give a few extra minutes to Lante's destruction? Robert could have explained to Lulu (and Olivia whom I would have totally included) the "WHY" Dante had to go get his brain fixed and how complex it could be.


OSCAR IS STILL ALIVE STORY: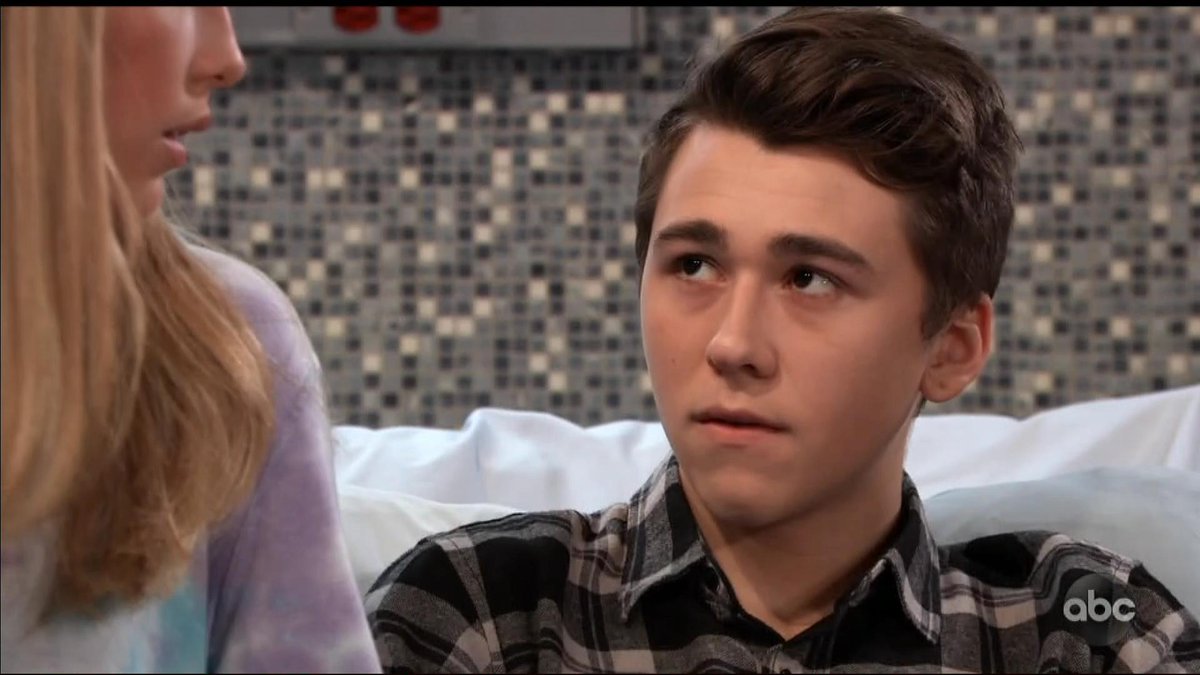 Yes, I 'm dying but Julian has this great line of flannel and I treated myself, ok? I'm going to be donating a kidney real soon and I need to enjoy the softness of flannel while I can.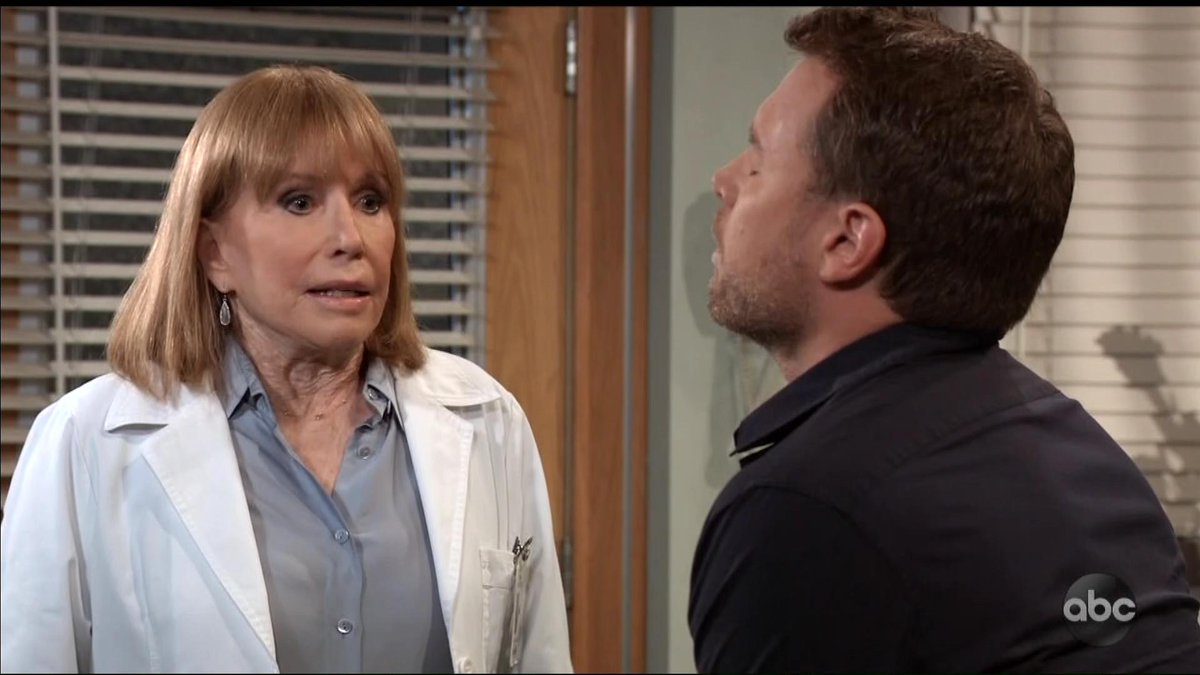 So, as Oscar's grandmother I needed to be in at least one scene...
NOTE: Can we ALL be honest here? This kid looks WAY too good to be stage 99 brain cancer and on his way out. Aren't we all just waiting for the end now?
HOW can you stand there when I Just told you it was either you or me? You were a baby--you didn't even know what was going on?! And frankly I don't even know if you're mine! Not that this 2 week endless cycle of talking to my sister led us to anything anyone wanted to know but here we are...me crying in a stone fenced in place. So.. there. Take that.
NOTE: No, I have no idea what that Alex sequence was about, this Peter ish--or anything. And, frankly (like Sasha) I don't really want to. BTW, Peter could donate a kidney to Jordan and I still couldn't care. I did think he did a good job in this scene, I like him angry I guess. Maybe? Who knows?
COMMERCIAL INTERRUPTION: (coffee refill or pit-stop)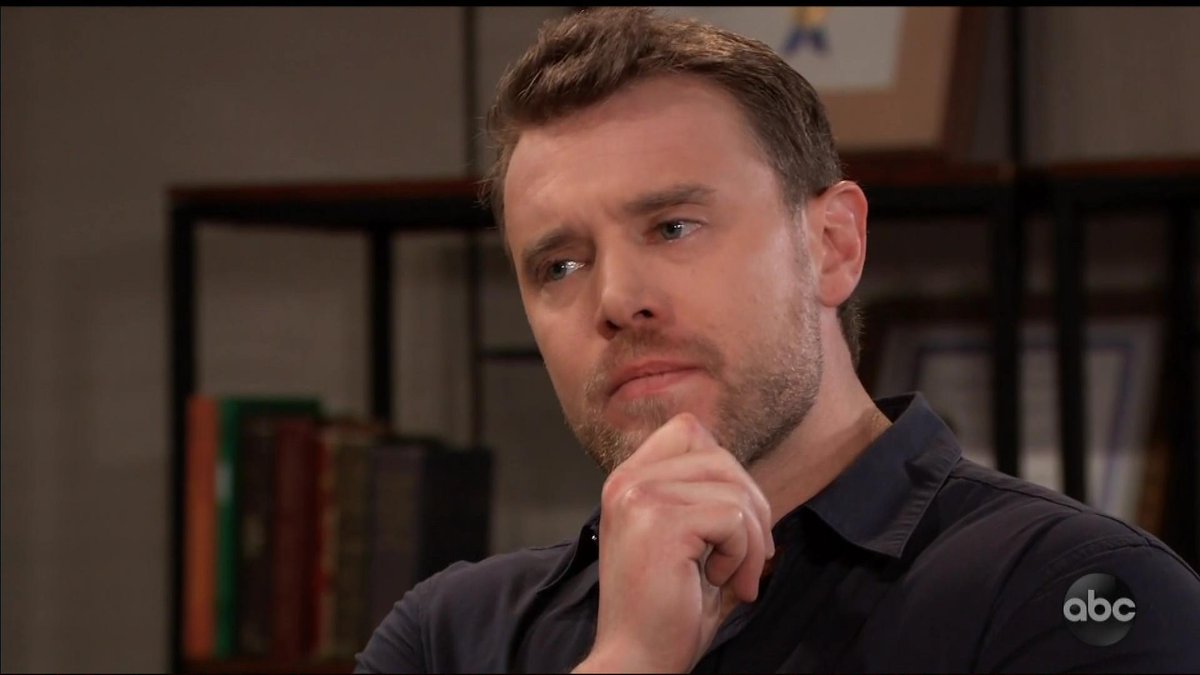 Did leave my sandwich in the break room...or dressing room?
AIDEN CAN'T GET IN INVITE STORY: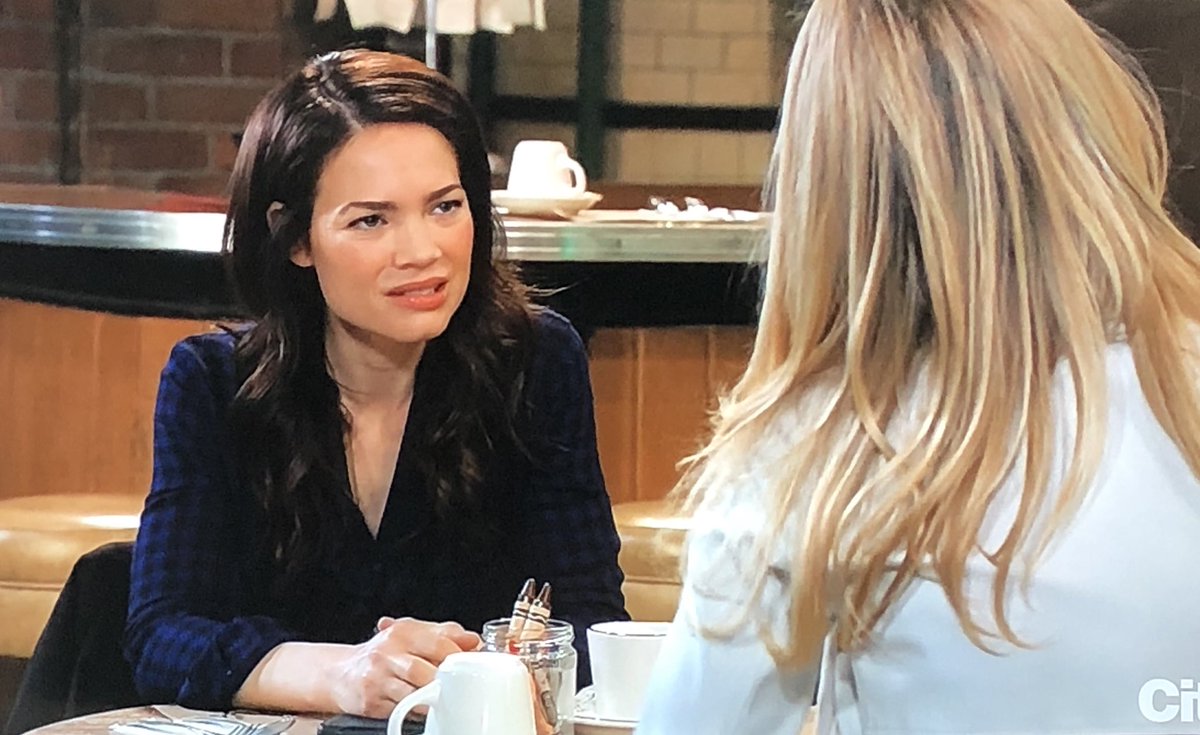 So, he wasn't invited to a birthday party?? MY Aiden? He could bake that kid's cake in 2 seconds flat!!
NOTE: I think the Aiden story could be good, I'm happy for the whole addressing of the bullying thing but the issue of "WHY" he's being bullied is way muddy. First he was "different"-- then it was because he I guess did "different things" ?? Then it was a maybe gay issue with the whole message on the computer--to now an apparent gender identity ???????? So..???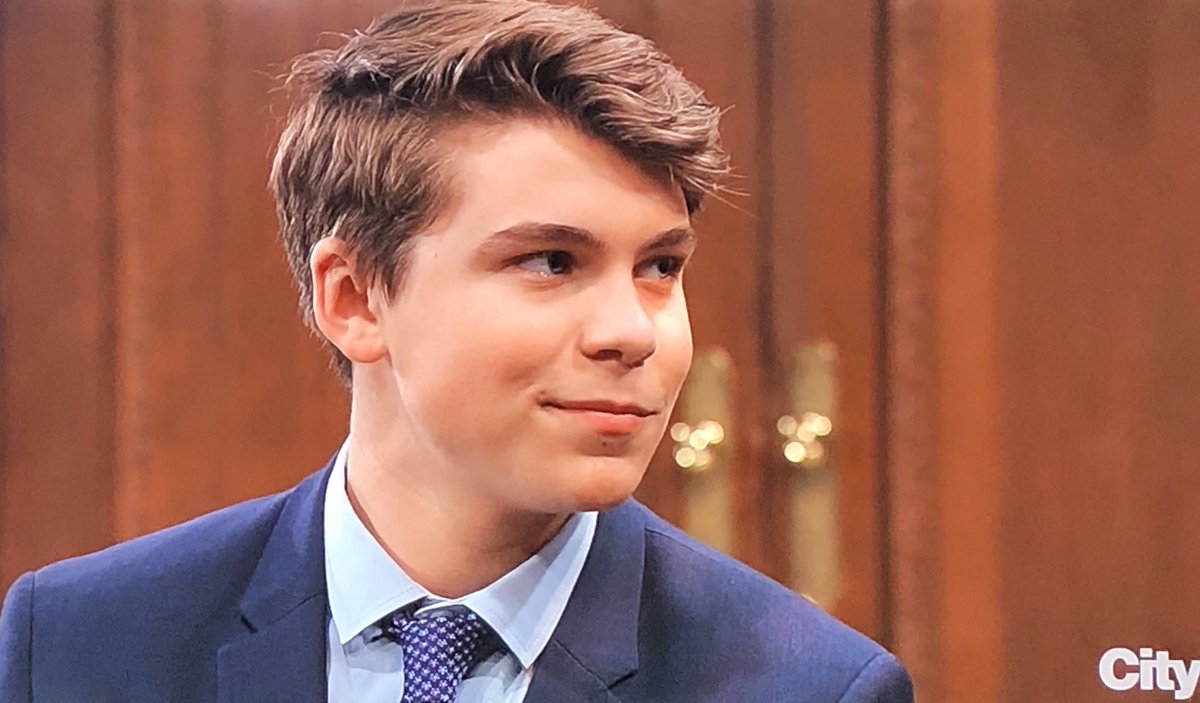 Anyone think I'm going to do anything but rake yards and smile pretty? Come on... look at me. That judge will yell a little bit--I'll look cute and well, my taking a car and slamming it into a pole and leaving when I wasn't supposed to will be water under the bridge.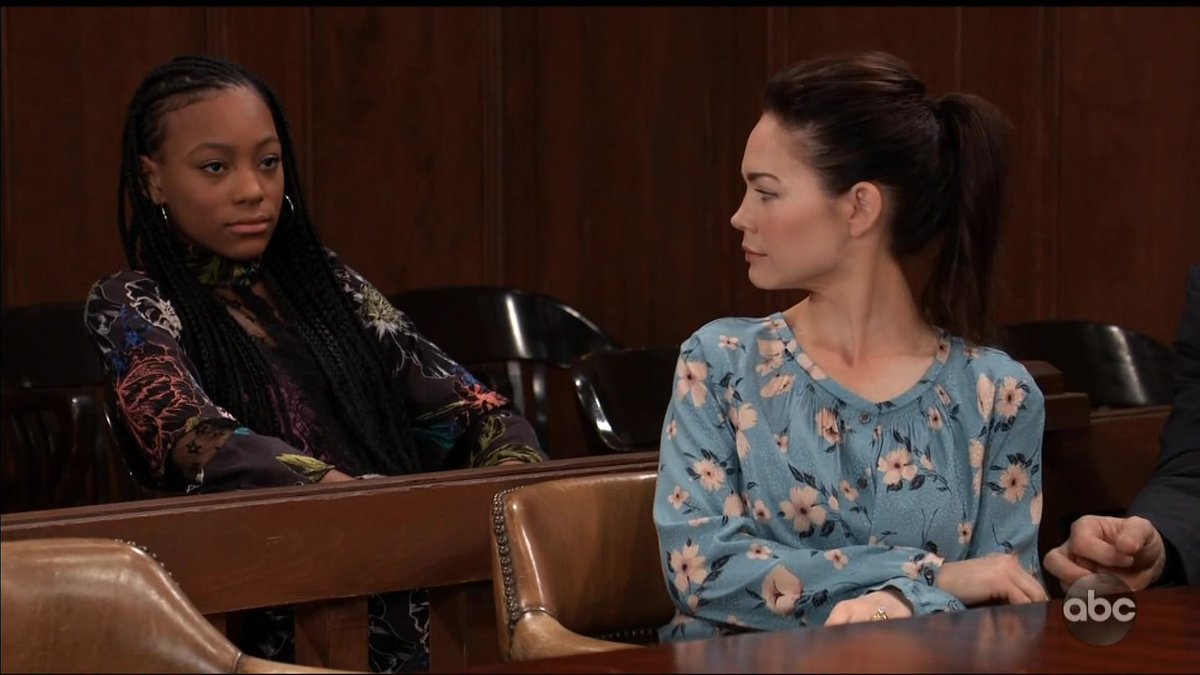 WELP!! He got a good deal...
Who are you?
I'm Trina, Cam's friend...
You're a GIRL!
Um, yah, last I looked...
Ok, I'm going to have to have my husband speak to Cam about SEX like ASAP.
Lady, he's 16.
Thank god I got to this while he's still young!!
VALETIN SCREWS UP DNA STORY: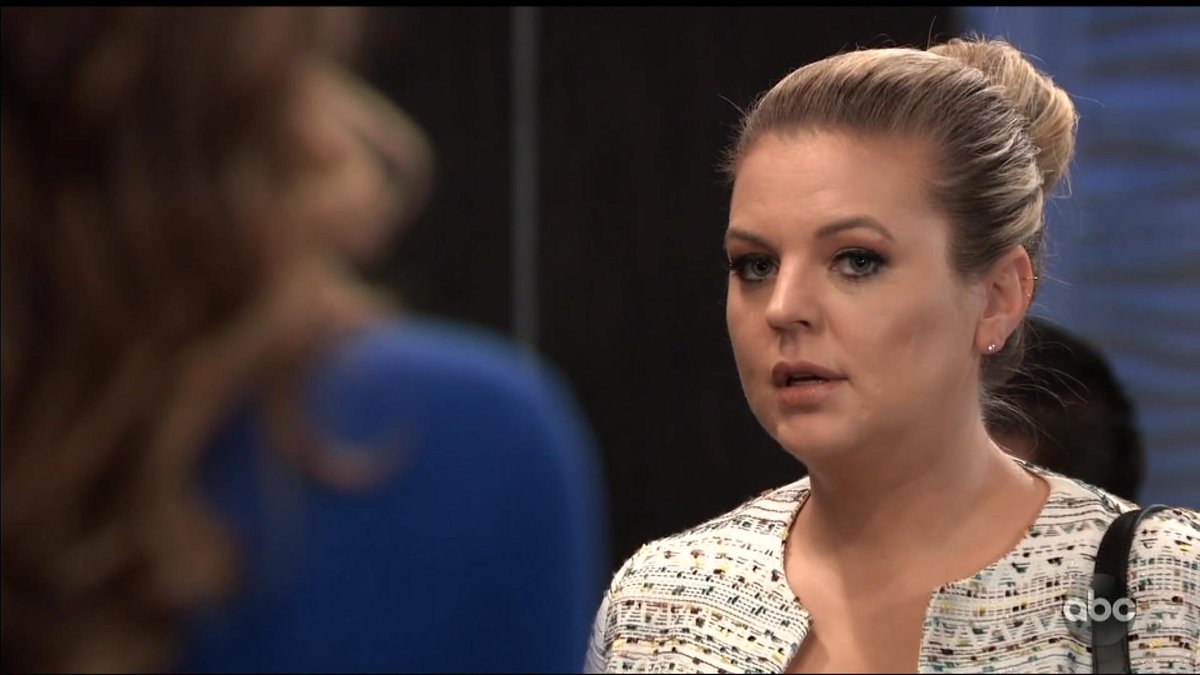 So, although I was smart last time, I decided to go with sketchy Brad to do the DNA test because I don't know, I'm stupid? Anway, like we have the results here--you ready to find out if Sasha is your daughter?
NOTE: I'm swearing inside my head right now, can you hear it?? This story is on my last fking NERVE!! COME ON!! Valentin and Nina are back together for the 99th time, and we know he's lying. The "Sasha isn't Nina's daughter" could have been written by anyone who's watched soaps in forever. Then the double-fake out DNA tests that Curtis witnessed. THEN the Maxie and Peter on the hunt for a month DNA testing-- WHICH. WILL BE that SASHA is NINA'S DAUGHTER. What the living hell is this? We all know it should have been done a year ago anyway when Kiki was still alive. Can you imagine? Nina finds out that Kiki is her daughter, Ava had no idea her dead baby was switched out at birth because she was almost dying after having her. Donna Mills and Dr. O did the switching, thinking they could reclaim Kiki at some other point in time. So, Nina finds out, bonds with Kiki, Kiki and Ava butt heads, the whole Ryan thing happens, Kiki is murdered and can you imagine the Nina/Ava scenes after that?? WOWZZA. Those two are sort of the Blair/Tea of OLTL anyway, just do it up. Damn that would have been a good story. :pats back: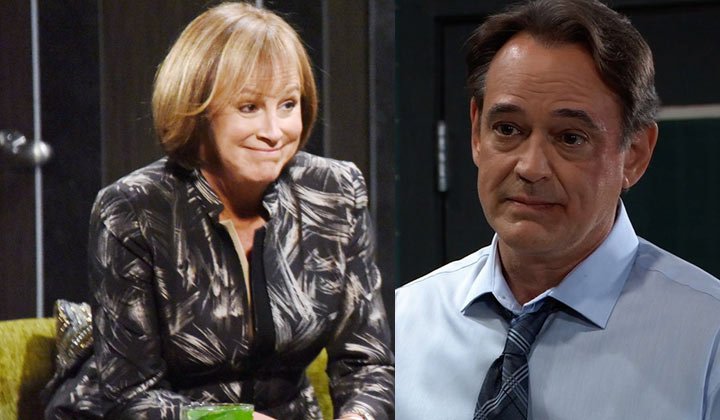 All you need to know is that Nora is comin!!
DAWN OF THE WALKING DAY STORY: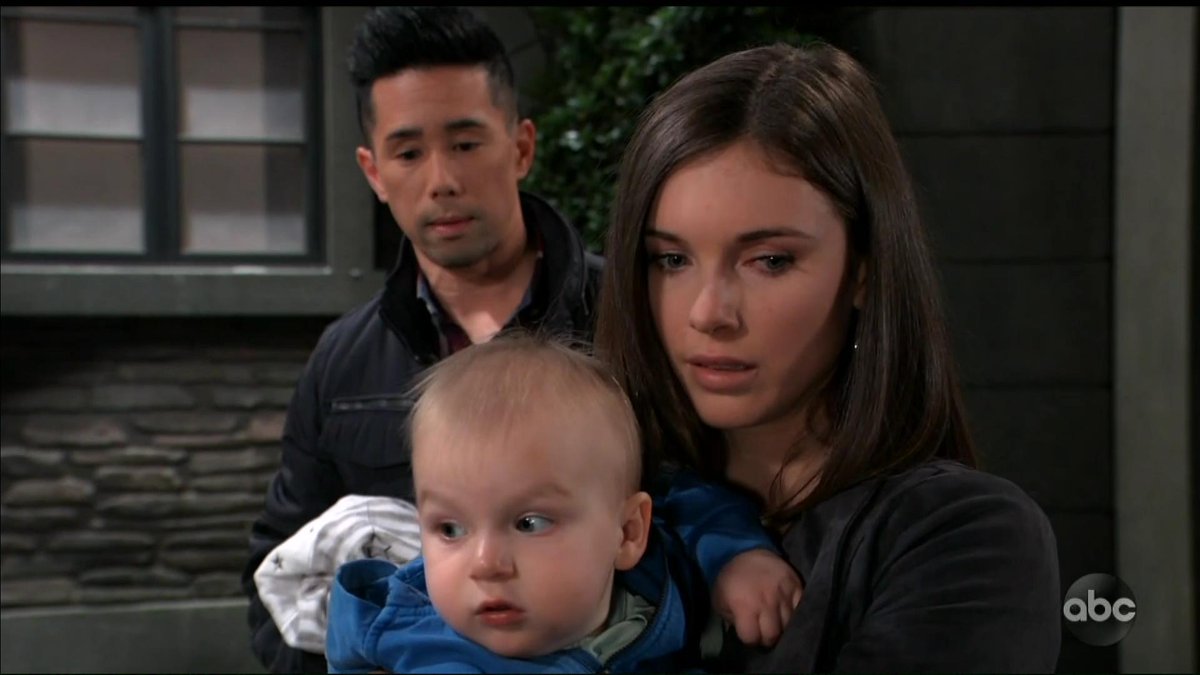 Yeah, um...Willow, um..can you not like draw blood when you hold him so tight??

NOTE: Willow finds out Brad's interested in DOD and she's spooked enough to stay in Port Charles. We found out he likes to have kids in the Cult so..this could be interesting. Oh, by the way, Jason almost broke Shank's neck--why he just doesn't shoot him sniper-style is beyond me. He should and then have Harmony take over the Cult. She seems way more interesting.
**Dante leaves to go get un-brainwashed by the WSB which will take as long as it takes for Dom Z to come back--or not
**Anna still has no clue if Peter is hers or not
**Oscar's dying
**Cam gets off with a slap on the wrist
**Liz is mad Aiden didn't get a birthday invite and oh, he may have some gender issues
**Kevin is beat up in jail, Laura brings him a suit and decides she's not divorcing him
**Jordan's not doing well with her one kidney
**Shank almost gets killed by Jason, Sam covers bases for all
MICHELLE STAFFORD IS LEAVING FOR YR!! WHICH totally made me stay up too late last night!! @@See Below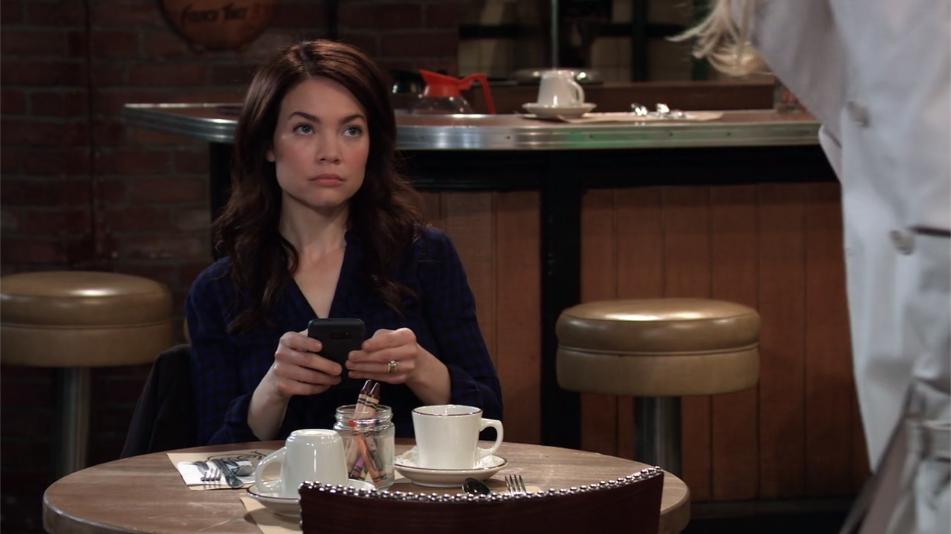 FACE OF THE WEEK:

Liz sees Nina walk into Kelly's WHILE SHE'S PLAYING CANDY CRUSH! How Dare You!?
RUNNER UP:

"Charmed, I'm sure"-- Liz really had the expressions this week!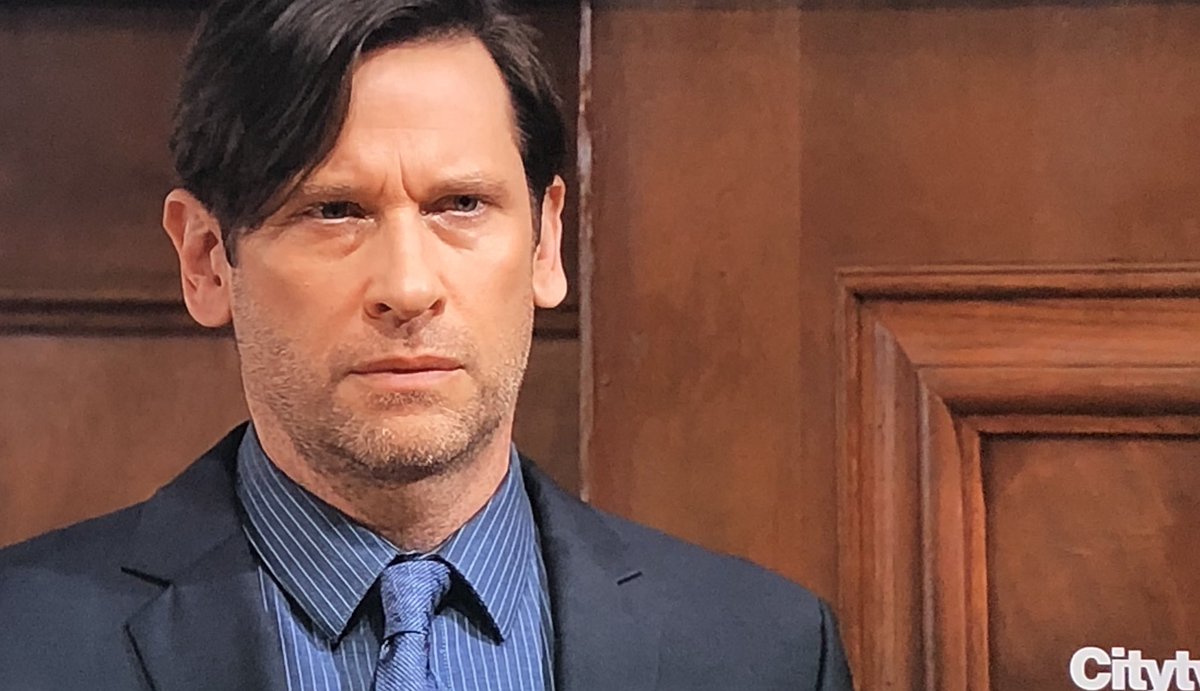 HAIR OF THE WEEK:

and.....I'm not saying a WORD.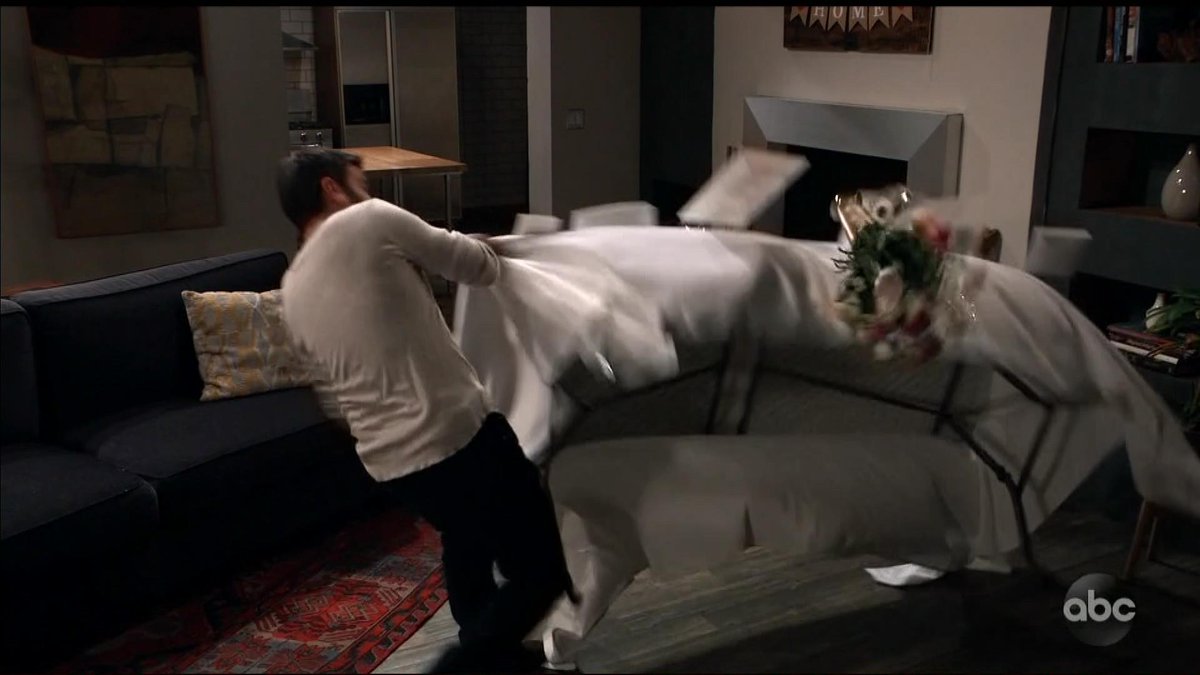 PROP OF THE WEEK:

Dante kills a table.
FUN CAST PIC OF THE WEEK:

From Instagram; the four are at it again! Love to see them having fun-- must be weird to be on the show, off the show..on the show (all of them) and now back to Carly, Jax, Sonny and Jason!





Michelle Stafford Leaving:

Damn... unexpected and very interesting they let her walk. I would imagine they have to recast? Unless they kill her off and kill the whole Sasha story too? Hmm. This has to throw things in disarray because it's not like she announced she was leaving. It just--happened. Ouch. ... DOM Z got away..and see that gorgeous girl up there?? Vinessa? SHE'S GONE TOO!! Jason Thompson is gone as well. Brytni -- WTF...Franck, get your ish together.
Thanks for reading this whole bloated-blog! Hope I'm here more this week-- also hope you're enjoying the show!!
Thank you to @Redbil, @SoapJen @JasonFF and @SoapCentral for cappies.