DARK DANTE ...I am so so here for this. You have NO idea. OMG he gets a gun out with a laser on it chanting "I will complete the mission" and shoots LULU! But--it was a dream. DAMN. Rocco was in the doorway-- now Dante is scared he'll hurt him. Dang, Rocco is OLD.
Dante is so PTSD.
Willow and Chase ...so SHANK is THE BABY DADDY !! totally guessed that-- but anyway, she also changed her name!! It's not Willow. Didn't say yet what it is..hmmm I think she's a BECKY or Kelsey. Ok, so she tells Chase she didn't get forced to sleep with Shiloh, it was an 'honor" ewww and she left because she couldn't 'teach the children to follow him'. She's afraid he'll find out the baby.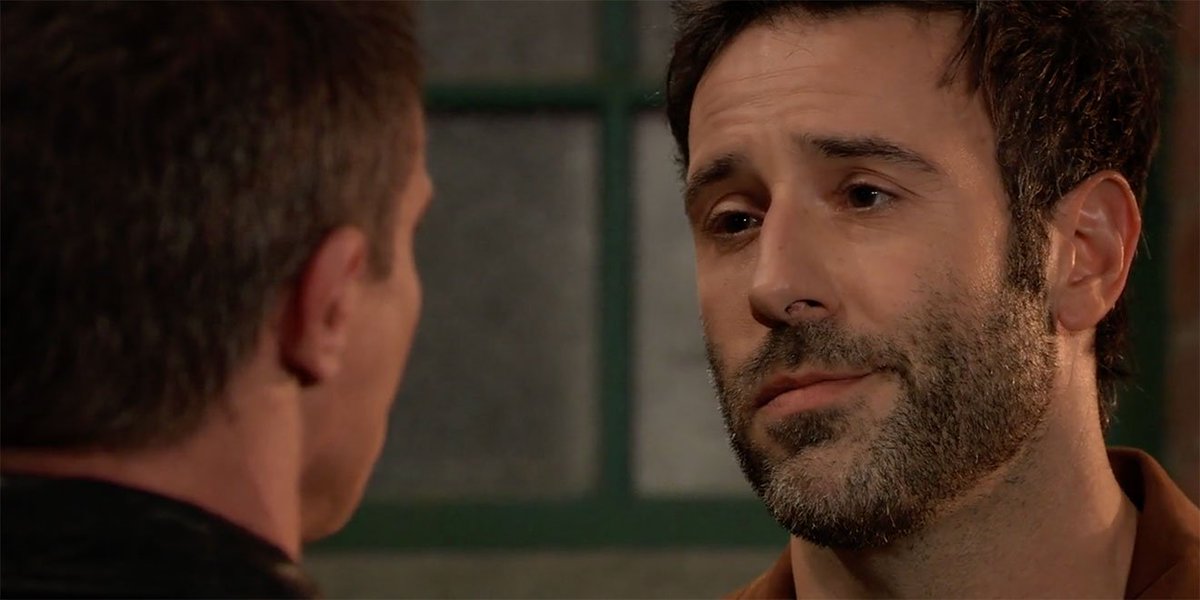 SHank in Kelly's --Danny is there and Brad. Jason walks in. Danny hugs him but Sam has to pretend she doesn't like him. Shank talks to Brad about coming to a seminar! UGH
Jason finds Shank outside and tells him to stay away from Danny. Shank calls him angry--Jason gets even more pissed off. He puts him up against the wall.
Alexis tells Kristina that it's a cult. And Krissy is all in her face--and says the cult people are HER FAMILY! "Goodbye Miss Davis"!

Sonny reconning the entire Turkey Trip to Michael. zzzz. Dante comes in and tells Sonny he had to do stuff when he was with Raj to prove his loyalty. Sonny says forget it, it was war and it's over now. Alexis comes in. SEXIS DAY!!
Michael tells Sam that Sonny has a plan to get Krissy out of the Cult. She's not happy