Geesh, they didn't even TRY with Alex's hair did they?? LOL.. It's like, welp they ARE TWINS so...fk it. OMG what if Robin isn't Anna's!!?? I'd die. Just DIE. That won't happen but-- anyway. it would be a shocker. LOL
Franco is all cleaned and shaven. They love each other but Liz wants to be all careful of the boys..She doesn't want Franco to come home.
WOW... Drew and Liz scene was amazing. Billy was just so good. BILLY-WAS-SO-GOOD (yes, I said that!!) "Did we use to be together"?? he laughs. Tells her to give Franco the benefit of the doubt and she helped him (drew) so much when he was having the worst time of his life. Nice dialog. Liz goes back later to talk to Franco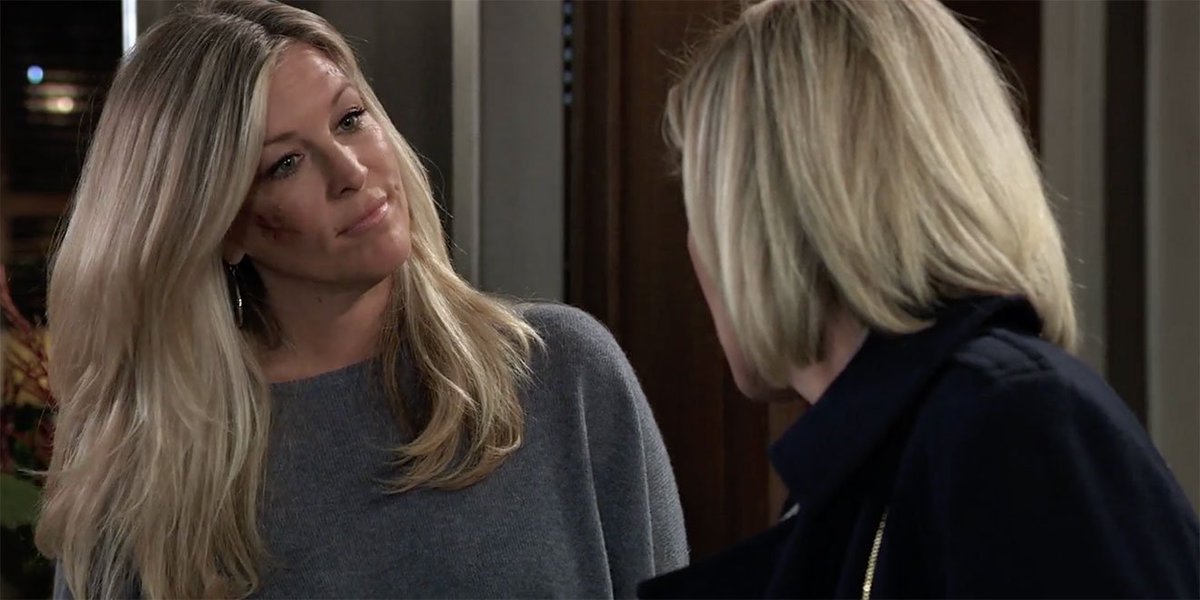 Carly and Ava..LET THE SHOW BEGIN!!! Ava is HAMMERED! ahahaa. Wants Avery. Carly tells her she's at the Qs making cookies and fell asleep.OMG OMG you have to watch. Carly is actually being mean to her but it's actually GOOD for her.
Watch THE SCENES! Heartbreaking and great.Maura and Laura were wonderful.
Julian is going to pick her up
The Teens. Joss gets invited with the Volleyball Team to play at Duke and there's college recuriters there and she wants to go. Oscar is all: Let's GO!! When is it? Josslyn sees it's in AUGUST and you know, he'll probs be dead then-- and she and Cam cover it up by saying they have to check to see if they can go.
Cam goes to give Franco a gift that Jake and Aiden gave him. He's not happy to be there. Aiden made him cookies and they drew him pictures. Cam says that all of Franco's past follows him and it disrupts his family. Which is what Liz said.
Dr. Terry says the Tumor has grown. Oscar has a month to 6 weeks. The scene with he and Tamara made me cry. AND I DON'T CRY!! wow.. I just got all teary!!
Oh yea. Sonny and Dante are on too. Weakest link today.
SO hoping Ava and Franco get together. They are dynamite. BOOM! Yeah, nope. SO, Liz finally tells him to come home.
SOLID SHOW TODAY