It's been awhile since I've been on!! Busy Busy Karen!! Anyway, I think I missed a lot of Aiden stuff so I will go back and watch those and comment on Sunday Surgery.
So, it's APRIL 2nd the anniversary show is on--not the 1st. This is due to all the interruptions we've had, they are still not on track.
Dante says he has to leave. He's not the same. She said she'll come with him. He says: NOPE. He's So so GOOD!! Anyway he wants to go to a specialist to get help away from Port Charles. Lulu asks if he wants a divorce. It's a good scene. VERY choppy though and so much not discussed. WHY not discuss the whip marks and the knife? Discuss debriefing with Robert? Have the discussion at his party with all his family? I tell you what, this was not the way it should have ended. This fast. --There was SO much material there. Geezus.
Jordan gets bad news but doesn't tell Curtis.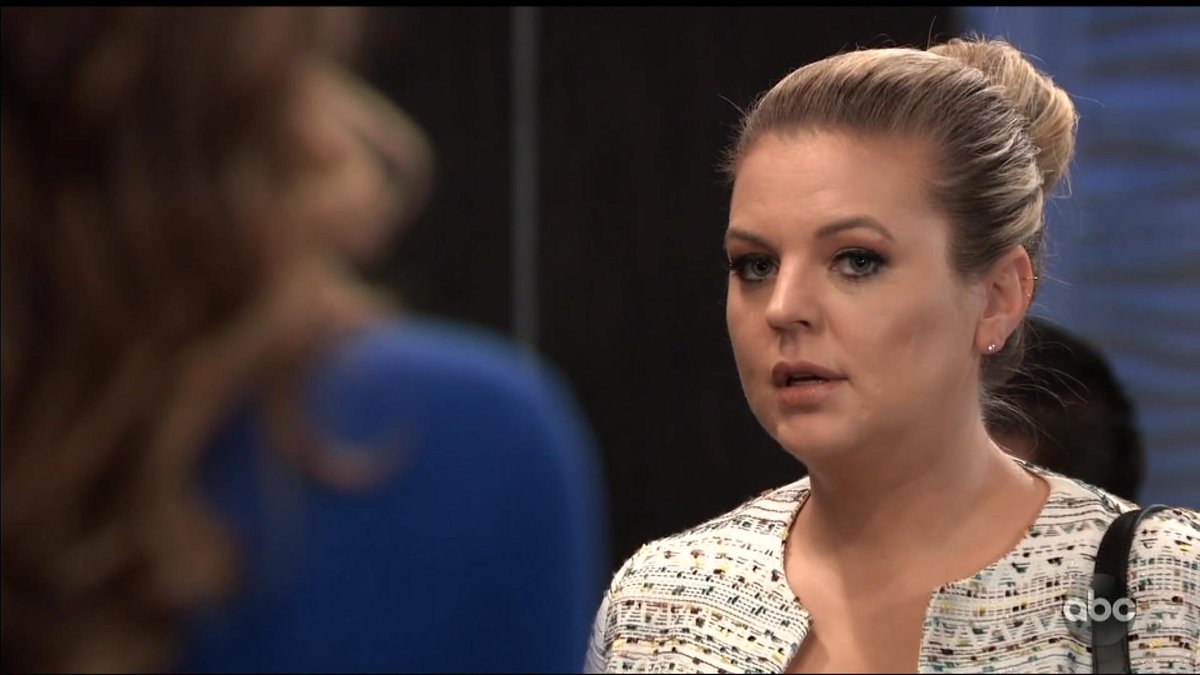 Maxie and Peter. Peter is GIANT next to her, no wonder they sit down so much..Brad left Maxie an envelope. They go to tell Nina.
Nina and Val, he brings her flowers. Boring. Sasha is there too. Dr. O comes in, says Maxie and Peter are up to something. Valentine decides to "tell" Nina. I mean, we know he got to Brad so....the results will say Sasha is her's. We'll find out Monday
Ava gets fluids...and is ok. Julian is helping her. Curtis later hacks her phone and tells Ava those were robo call scams, not Ryan. Hmmmm. ya think?
Laura brings Kevin's clothes to him. he said she's the mayor and should come to the arraignment. HE tells her to get a divorce and he won't fight it. She says she doesn't want one.
Later, Carly tells Laura she's pregnant.

Cam in court. Judge is bitchy. Giggle. Trina's there!! WHOOT!! Anyway, the judged caved --prob because Cam's Good Scout looks. He has to finish out his community service and give up his driver's permit.