I'm waiting to hear on my strep test--because you know, KIDS AND GERMS... I wasn't sure I would be up to watch but at 2:22 I crawled off the couch to post! Look at me!!
I do it all for you. Here's hoping something happens today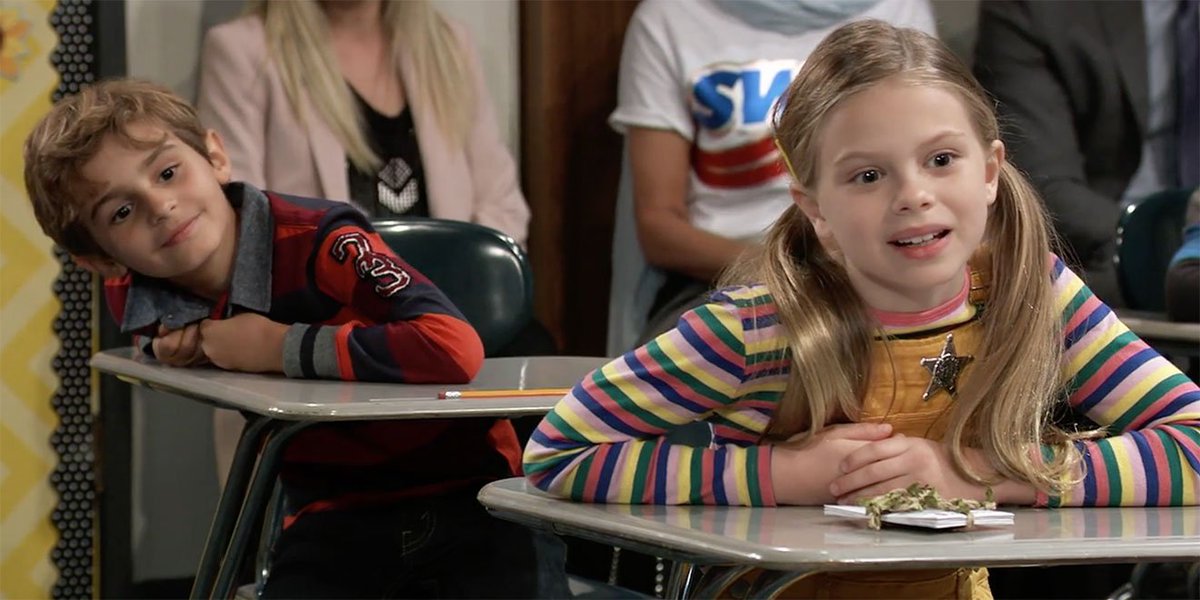 Bullying of Aiden is on tap. Wonder if it's Charlotte?!! She can't release the bullie's name because she doesn't want to pit families against each other. Franco is pissed and says she's protecting the bully, not Aiden. Someone on twitter said Charlotte was being a bitch to him yesterday. Teacher says there's no such thing as a bad seed--OH I AM SO HERE FOR CHARLOTTE BEING ONE!! please!! I loved that movie!
Anyway, the teacher, whom I'm calling Winnie because her voice is SO WHINEY .calls Lulu to talk about Charlotte so yep!!
Hayden wrote to Finn...She wants to meet him in Rome for "unfinished business"--has to be the baby. Has to be. Yeah, he talks about losing the baby. So--Wiley. Or the baby she thinks is Wiley?? Although it's been too long for that--right? Not sure. We do time travel here.
Carly and Sonny see Margogo at the Metro. Sonny feels so sorry for her. Carly berates her and tells her to back off and stop harassing her family. Yells, Carly style. Then Margo leaves and Carly yells HARD at Sonny for being nice to Margo.
Sonny shows up at Margo's house to "finish it" ahahahaah (yeah, right)
Drew wants to pay for Curtis' honeymoon and it's open ended.
Jordan talks to Ryan about the serial killer. He says the person must be superior intellect. She's going to have him help the investigation.
Ok, glad I watched. I think I'm gonna be watching yesterday's show too I think. Sorry I've been out of it. Being sick on top of busy on top of this snow...it sucks!!
I SEE GH got a K-9!!! I'm so happy!!