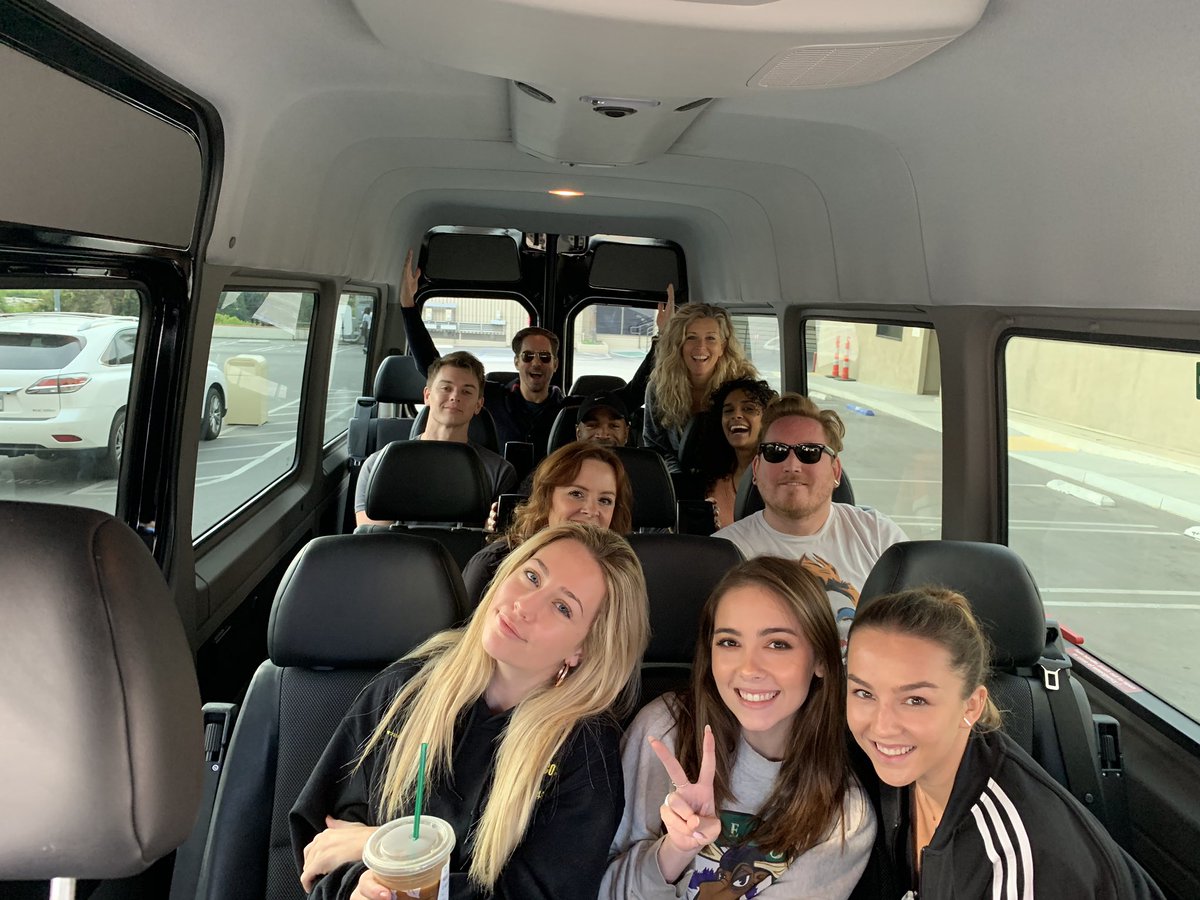 GH CAST on their way to Disneyworld!! --Twitter GH account today
Kiki tells Franco that she threw Sasha out of her apartment over the whole incident. He said that was mature. She said she trusts Griffin and her life is getting better. (says much the same to Michael)
Sasha is passed out "Sweet Dreams, Princess" Ava says! Sasha is in her bathrobe on the bed. She tucks her in, arranges her bra and panties on the bed. Puts her lipstick on the champagne glass and then texts Griffin wither her phone. I guess Sasha doesn't have a password??
So, Griffin comes over. Sasha's door is open..he goes in--sees her naked in bed and AVA comes up behind him and HITS HIM HARD with the bottle!! WHAM!!! ahahahahahaa. He goes down!!
I hope she erases the security footage.
She gets Griffin in bed, texts Kiki from Sasha's phone "To true love" she says. Then she goes to GH and tells Franco she's looking for Kiki and wants to make up. She saw Griffin with another woman!! She thinks Kiki should see for herself. Franco says He'll go. She runs too fast. (she finds them tomorrow).
Drew and Kim blah blah..Oscar.. blah whatever--can we stop him? Should we? I'm stopping him..I"m saving his life. She'll take him out of the country and get the treatment.
Drew sits down when Kim leaves, Sam comes along to soothe him. He says he needs a magic wand.
Kim runs to Julian and asks if he's still got illegal connections. She wants papers and passports "help me kidnap Oscar". He says no but she begs. He finally says ok.
Monica gave Oscar a tour of PC and the Q legacy. She says he's part of that now. He asks her what the cancer will do to him. She explains. Does a good job going through the stages. This is what Kim should have been doing all along!! Good scenes. Oscar leaves and Monica says she'll be there for whatever he needs.
Sam's at Charlie's drinking? Um..Why? Ah, she was meeting Krissy there.
Jordan and Curtis' wedding tomorrow. She gives him cufflinks, he gives her a bracelet. Looks like a shower tomorrow for Jordan?
Stella and Mike at Kelly's..Marcus comes in, he knew her before. His wife is at PC getting treatment. She's all giggly. He was on BREAKING BAD PEOPLE!!