Sonny, Janette-- DA Lady. Love the actress playing Janette. Good scenes but Sonny was there the whole time. Janette admits to wanting her husband dead. Sonny got it on the wire. Margo throws her mother out of her own house. Then, Margogo gets drunk. Dear lord, here's hoping Sonny doesn't get the dimples out.
OMG So, Margo drinks and sobs and Sonny calls Carly and tells her he can't come home tonight!! ahhahaa. OMG
OMG Sasha can die now. She needs a job. WELP! Nina gave her one. Nina introduces her to Franco. HE's like YOU have a daughter? Huh?
Ryan can murder Griffin and Kiki, I approve.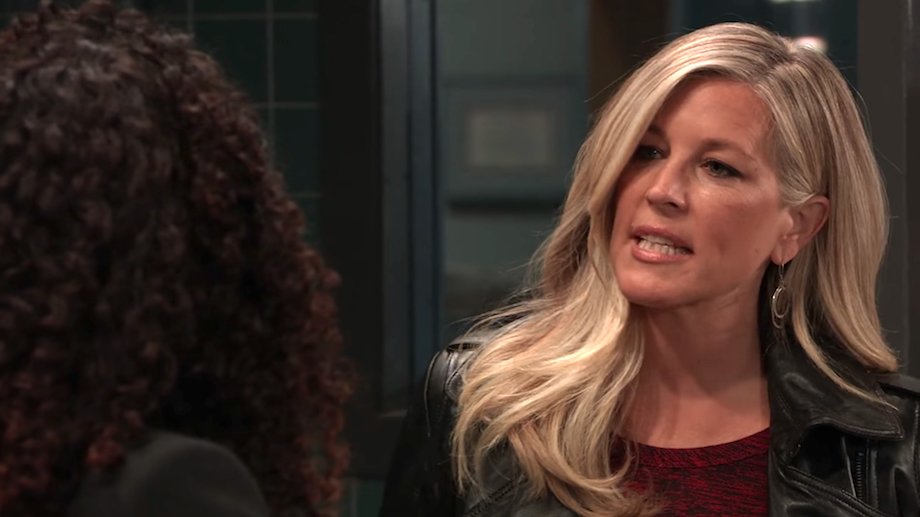 SO, Carly's falsely accused AGAIN? REALLY ?? This is fresh storytelling? Come on. At least Diane is on.
Ava and Ryan... she sees his wedding ring on the desk. He tells her he broke up with Laura. She's kinda a bit OK with that. She gets into detail on how she'd like to get Griffin back by showing Kiki he'd cheat on her. Ryan says he can't see her anymore because he can't be objective in her case. OH! I hope RAVA happens.
Liz and Franco talk about Aiden. Terry knocks on the door and has beers for she and Liz. Franco leaves. Liz talks about Aiden. Terry talks about Oscar. Breaks all sorts of privacy laws lol.
END: Sonny sits and watches a passed out Margo...that will start the "what If" story on Monday. Sonny's show about his life with no crime.