Oscar at the Qs. Man that kid can't emote...anyway he's getting the treatment. "For Josslyn only".. but he's living with the cult still and working at Charlie's.
Drew goes to see Josslyn.
Kim gets mad a Julian?? About?? I think not really kidnapping him or something?
Oscar fires Alexis.
Joss and Carly. Eden's so good. She and Laura are very good as mom and daughter.
Drew comes in, thanks Joss.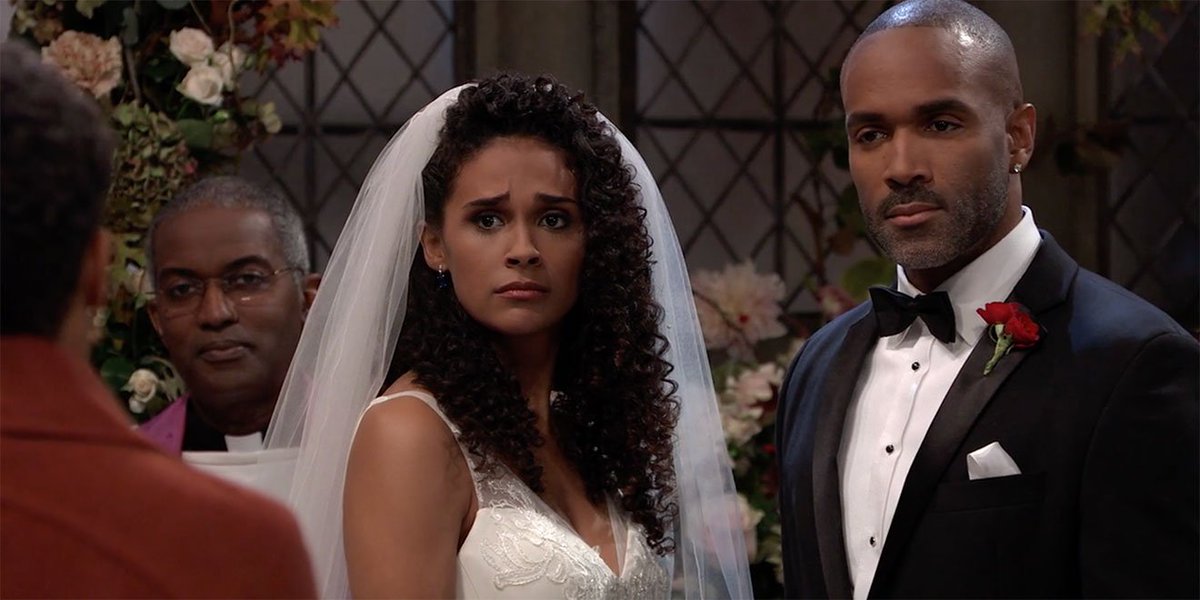 Wedding: Stella says she's sorry but she's at the wedding now and will be joyful. Jordan has a HUGE floral budget. GEESSSHHH
They say vows, go to the Haunted Star and STILL WE DON'T SEE KIKI!! DAMN IT@!! I ran home in the snow for this and Tillie hasn't pee'd yet either!!!!!!!
First Dance
Cutting the Cake
Laura's not feeling good. She tells Lulu about "Kevin" kissing Ava. She says something is off with Kevin.
GRIFFIN goes to the apartment, finds the door open and a broken vase. He calls Kiki and says "I guess we missed each other, you forgot your shawl, I'll go back to the reception"
HE'S SO STUPID!!!!!!!
SO not what I wanted today!!!!!! I really needed to see Ryan and KIKI!!