It's the next morning...
Drew and Kim are waiting for Oscar at GH to start his trial. Kim wants him to move home but he likes the group house he's in. Oscar asks Dr. Terry questions about his trial and if he'll lose his hair.
JaSam"wake up"..zzzzzzzzzzzzz.Kristina flounces in and interrupts their kiss. Boring. Jason leaves to get Sam's medicine. Krissy talks about the community meal and her new friends.
Ava is surrounded by Kiki's photos..she cries horribly. Ryan comforts her--with no expression. heh.. THAT'S HOW TRUE SOCIOPATHS DO IT! "How can I get through this"?? --with Help says Ryan and holds her.
Nina is in the Metro...sees Curtis, asks why he's there and not on his honeymoon. He tells she, Valentin and Sasha that Kiki was murdered and Griffin was arrested for it last night. They are shocked. SHOCKED I TELL YOU! Sasha mentions that Ava 'set them up" and Curits overhears.
At the PCPD, Julian goes in yelling and wants to beat up Griffin. Jordan talks to him and WHAMMO!! Anna takes him down and bangs his head on the desk!! GLORIOUS!! She tells him to get out. Then Alexis comes out and Julian is mad she is repping Griffin.
Anna goes in to see Griffin and tells him she knows he's innocent.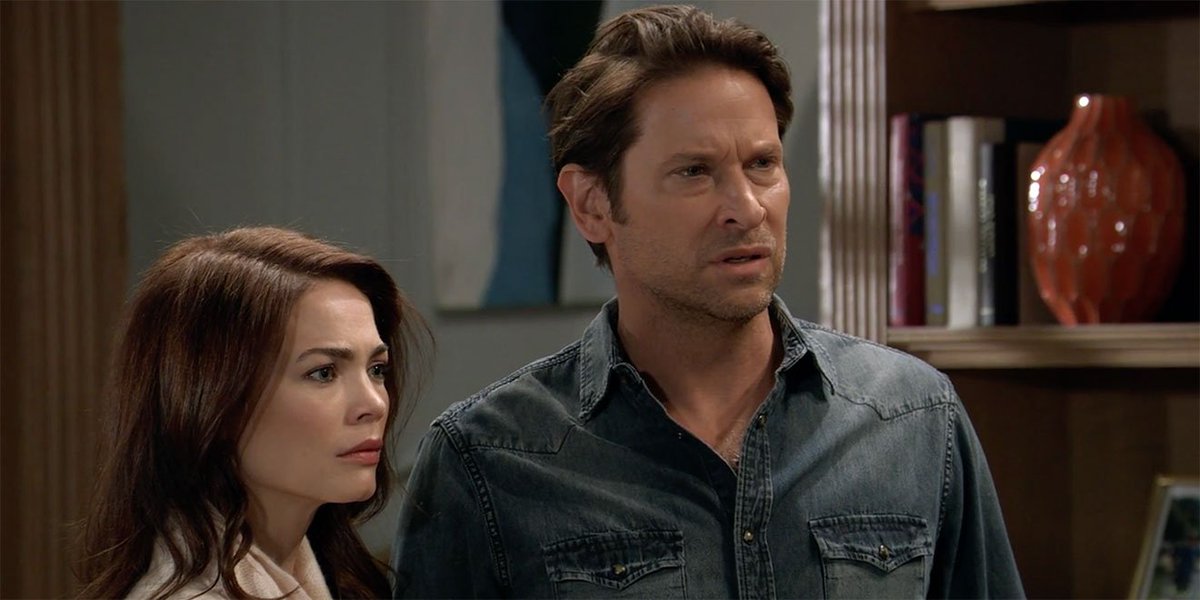 Liz' kids go to school.... Scotty comes over and tells them about Kiki. Franco can't believe it. Scotty and he go to see Ava.
At Ava's Apartment:
Ryan is counting pills and Julian comes in. Ryan says she can't see anyone and is THISCLOSE to a nervous breakdown. Could Julian go to GH and get her refill?? Julian says sure. Leaves. Scotty and Franco come over. Scotty is all "HI KEVVVVVIN" (in a Seinfeld Newman voice) and walks in. Ava gets up and says: I'm sober, someone fix me a drink.
Franco and she talk-- Ava says that she should have kept Franco in Kiki's life because he would have protected her from her mother--and that she (Ava) was manipulative and yada yada. She's blaming herself for Kiki's death.
ALASKA EARTHQUAKE INTERRUPTS. I hope everyone is ok.
The little bit at the end I saw: Ava's gone from the apartment, she took her gun and went to the PCPD. Monday she confronts Griffin (looks awesome!!)