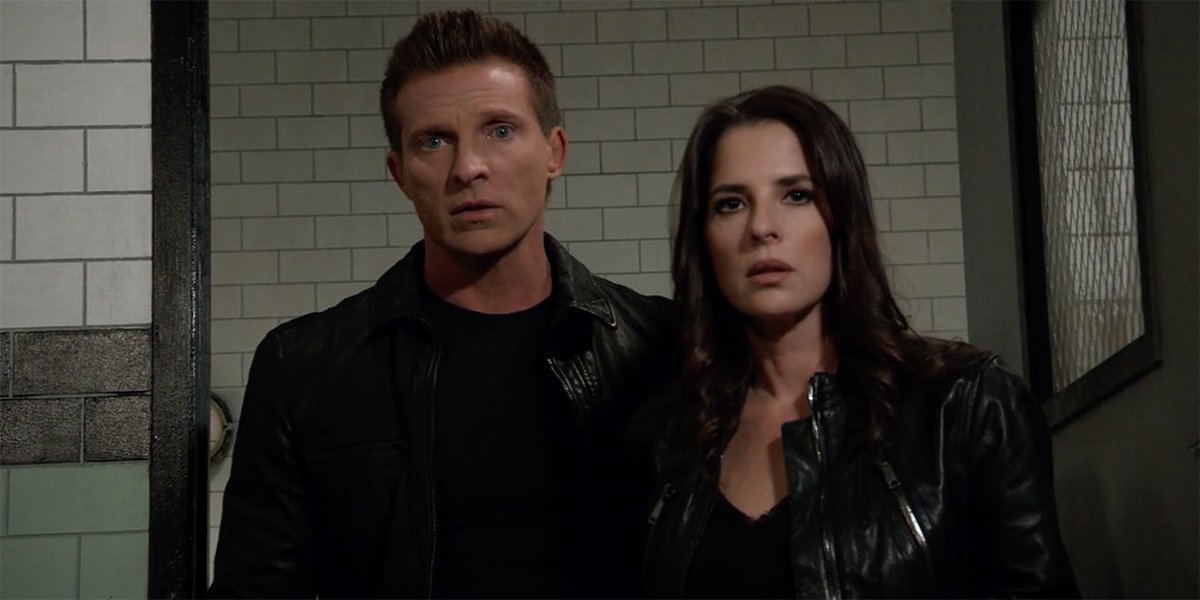 Here we are AGAIN...to "save the day"
I should be here for the show--but?? Not sure-- it's one of those weeks again!! Yesterday's show was...meh. I really don't know why we are getting this new teacher chick on top of Sasha on top of Margot... Seriously. Enough already. I sometimes think Frank just doesn't listen and hires willy-nilly to see what the hell sticks.
Having Sam, Curtis and Jason in the Kevin/Ryan story pisses me off to no end too. WHY not let Laura take the lead on this? Come on--she could get Anna to help--Laura worked with Robert remember?? But you know, GH--gotta have that crew in our faces 24-7. Speaking of--a Sonny-Centered show? Um..we already HAVE those!! Maybe a Monica one would have been better? All her family NOT die?
I'M HERE AT 2:20!!
JaSam at Ferncliff with Nelle--who is rocking a baby like Carly did to prove she was insane when she shot Tony Jones. Nelle's hair looks as fabulous as Carly's did. Nelle says when she gets out she's going to destroy Carly's life.
Franco was eating a Fudgcicle!! Jordan and Curtis are questioning him about Mary Pat. He says OK... He thinks they are questioning him because he was a serial killer..you know, before the tumor. Franco tells them his trigger was Jason--he thought they were twins and he wanted to be a better killer than him.

Sonny wears a wire to go talk to Margot's Mom.I think I'm team Janette. Sonny mentions his name is "Corinthos"--she gets all nervous and jumpy. Sonny drinks Scotch.. and yells at her that he knows she ordered the hit on Marino because he has 'PROOF--IN YOUR OWN WORDS"! She goes to get the letters, which are still in the drawer. They must have put them back.
Commune girl is there to talk to Krissy--says Oscar fits right in. Oscar then has a bad headache. The Commune/Cult girl puts "hands" on him to cure his headache. :Eyeroll: Krissy is all impressed. That girl's name is Daisy. Oscar's headache is gone. Kristina asks how Daisy did it-- Daisy shows her a book "Every Day is a New Dawn" and tells her to read it. "Could help with your own life".

Kim wants to talk to Joss about Oscar. Carly's like "She's moving along, don't bring her down"!! Cam and Joss are all cute on the balcony. She gives him a keychain to thank him. They go inside and Kim is like: WTH? She's surprised. Anyway, she can't say anything because her phone rings and Jules is telling her about Oscar.
Jordan and Chase pick up Carly to take her to the station because her DNA was found with Mary Pat's body.