Yesterday's Show:
So...let's review: Anna seduced Faison by pretending to be herself but he didn't know it was her even though she was Anna---being ANNA. What the hell?
Fin and Tristan were good together. They were such babies in the flashback!!
Peter and the model. Again HE HAS NO CHARM. Some actors just shimmer in parts. This is just... DUD.
My fave part of the show was when Ava heard Avery call Carly Mommy! AHAHAHAA.
Could Mike be arrested? I mean, he IS the gtandfather and he DOES have a medical condition?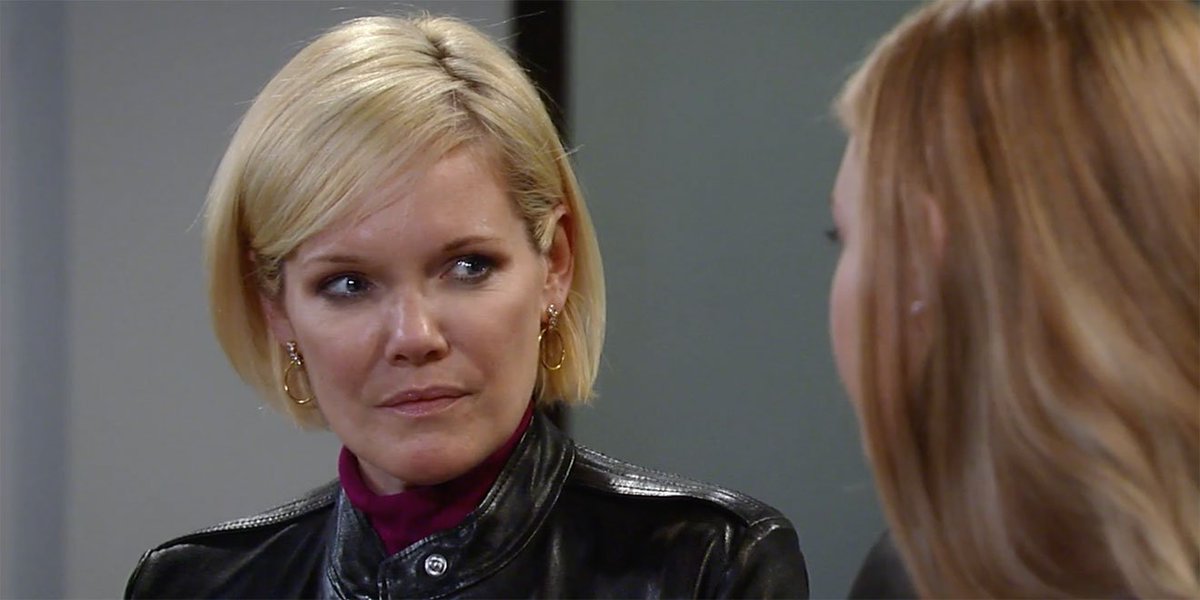 LOVE Maura's hair like this
Ok, Today's Show:
Dr. Bensch is going to be a dick to Kiki now--yells at her for being on time and not 'early' --tells her to put her hair up. He barks and growls. She answers all his hard questions. Yada yada.

Ava wants full custody and Scotty just might help her! Griffin thinks she's being unreasonable. That she should have "empathy" (HA!)
Michael and Nelle are getting along nicely, no?
Dante explains that Mike has to be held because judges got burned years ago by Mob Families using dementia as a reason for older members to get out of RICO charges. This is TRUE!! I read about it!! So, KUDOS to writers!
Jordan has a spot on her lung... guess she's going to have Lung Cancer? Maybe? This prompts Curtis to propose.
Carly goes to talk to Kevin. You know, she should have taken photos of the stuff. Especially after the scarf thing. Kevin wants Carly to go on anti-anxiety meds. Nelle better not tamper with them because...that's been done TO DEATH.
Oh, Scotty mentions Karen to Sonny. Remember when Sonny had her stripping for him and drugged her?? When she was underage? Yeah, we all got pasts on this show!!