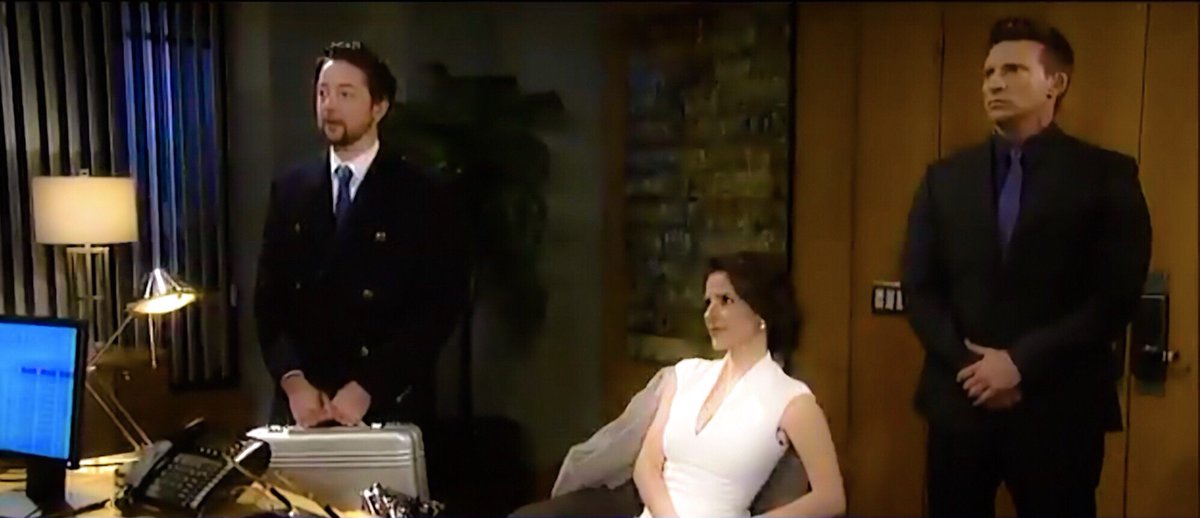 Yes, we are here from the 1980s to perform a historical con on you. Buckle up.
I feel like I'm all crabby on the show again and I'm sorry but I just can't help it. When the stories are great, I say so--if I'm bored, well....you know me. I'll let you know. Boy am I bored at the moment. If you're looking for a rah-rah JaSam or Yeah Robert blog, this isn't it--sorry. You could move along to another site. If you stay, I promise I'll try to be fair, balanced and bring the sarcasm. It's the least I can do!
How NOT to write a 'Spy-Con-Caper"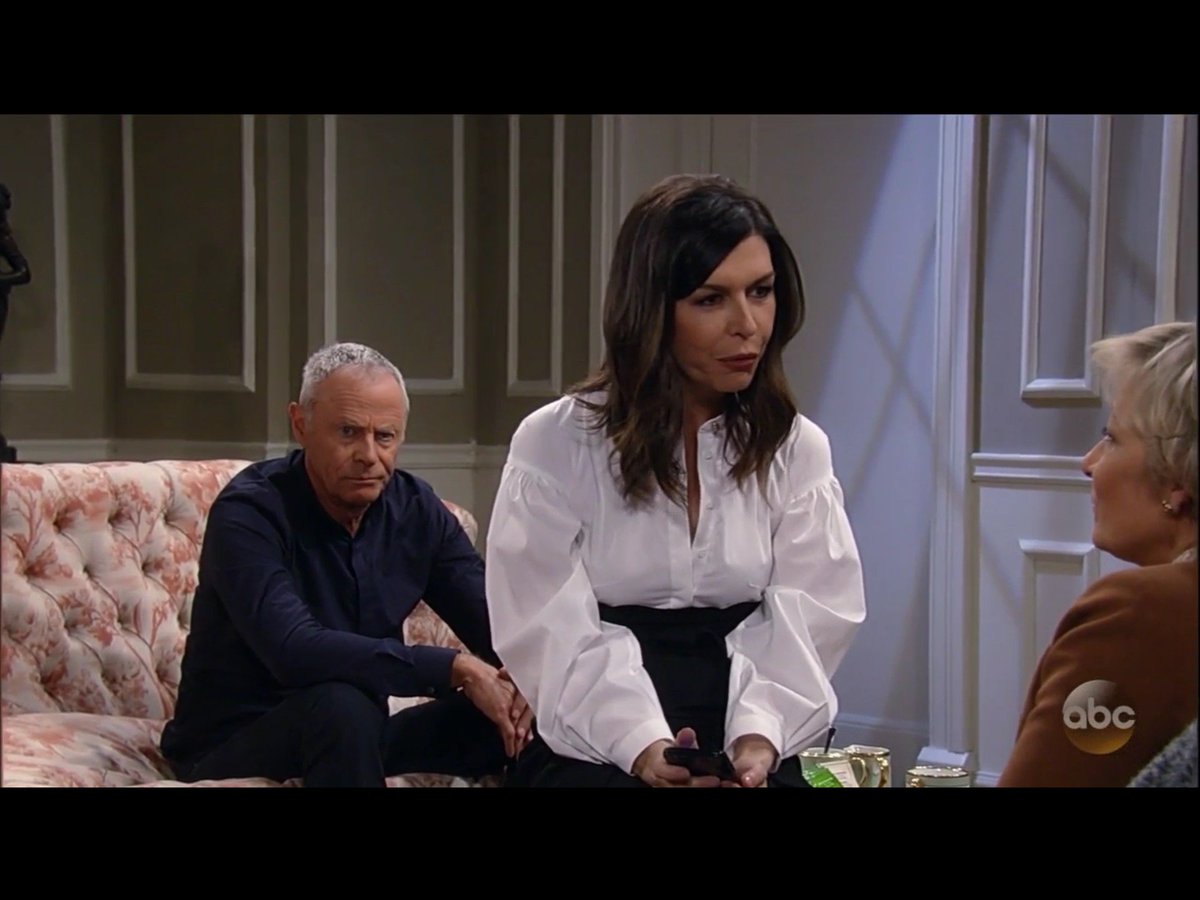 Have 2 characters in a hotel room trying to pretend they are someone else with an accented extra and unremarkable dialog. Certainly don't have a fan fave vet like Robert be reduced to raising his eyebrow and begging Anna to tell him what's up with "Henrich". Sure the Emma scenes were cute, but that didn't last long.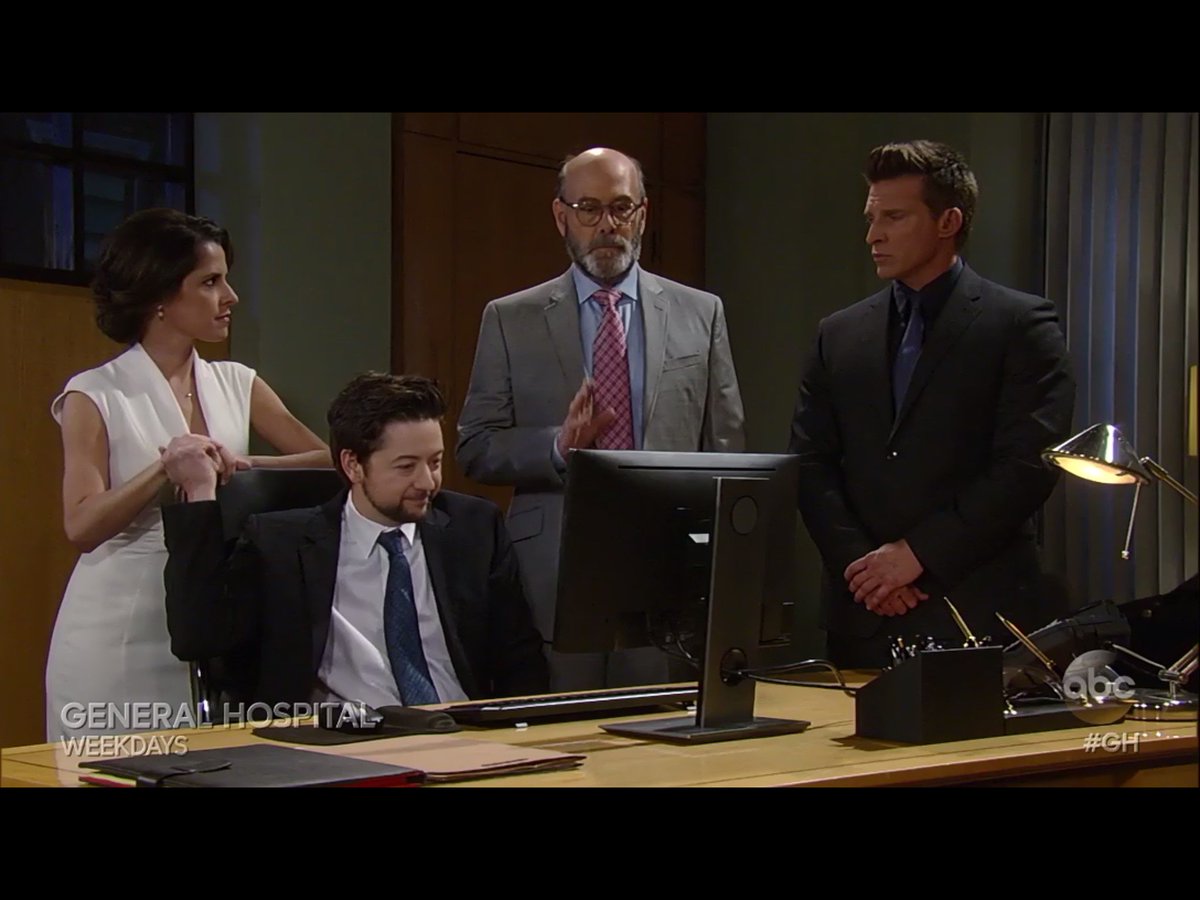 Have the other 3 characters that are in on this 'adventure" in an office trying to intimidate an accented extra and unremarkable dialog. I usually love Kelly's work but boy was she off doing the 'rich woman' for me. I know JaSammers were all giddy with these scenes but eesh. To further make me go HUH? Is her complete turn around from Mom/Drew--What Do I DO? To "Here mom, take the kids back and let me play spy". I found little humor or imaginative writing with this entire story.
When the entire 'adventure' could be taking place on sets 'in Port Charles" it's also a sign of drab and boring. Robert and Anna could have been in her house talking about Heiney -- JaSam and Spin could have been at the PC bank. Alexis and Sam sit on the couch in the same exact place in the penthouse and crab about men. No effort. Just because you say we are 'in Switzerland' doesn't mean we feel it.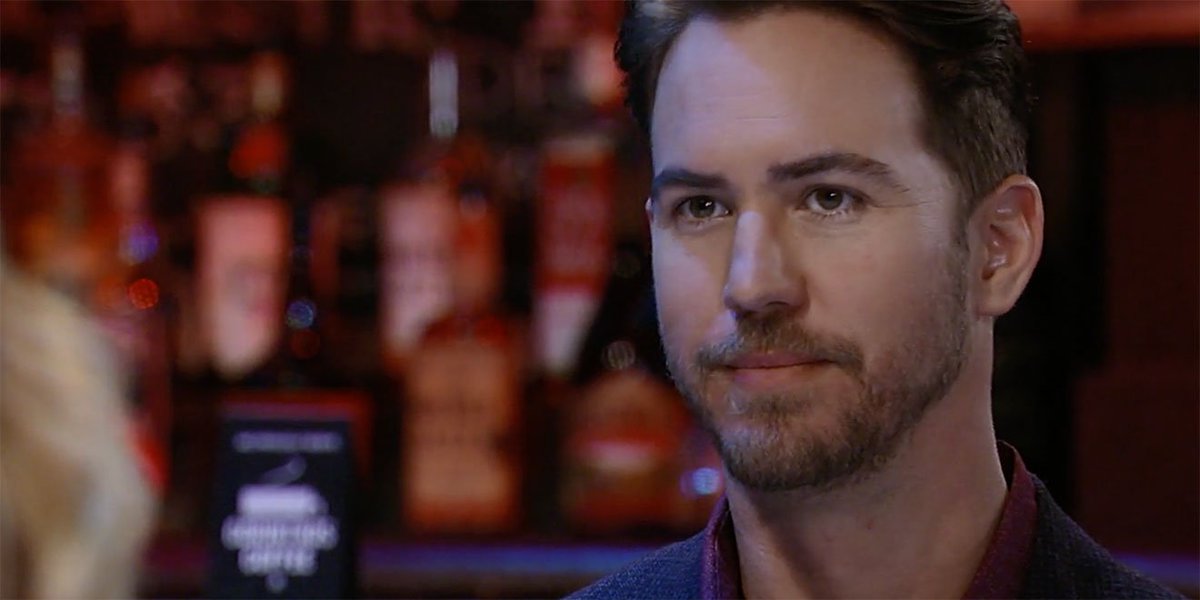 Most important thing not to do? Write the caper around a character that is bland, boring and just plain NOT interesting at all. Not sure if it's the direction given but I feel no connection with Peter, I don't sympathize with him and I'm still not sure if he's good or evil or somewhere in between. He has NO edge. He has NO flair or charm. There I said it. Peter basically has the same dialog with Valentin that he's had for months. Lulu's part in this is -- just confusing. Maxie's part in this is --just forced. The only character I can get behind is Nina and that's because she is working with Curtis (and I like them together) to nail him to the wall. Eesh. Not happy this is Anna's son. Not happy he doesn't have Huntington's... just NOT HAPPY.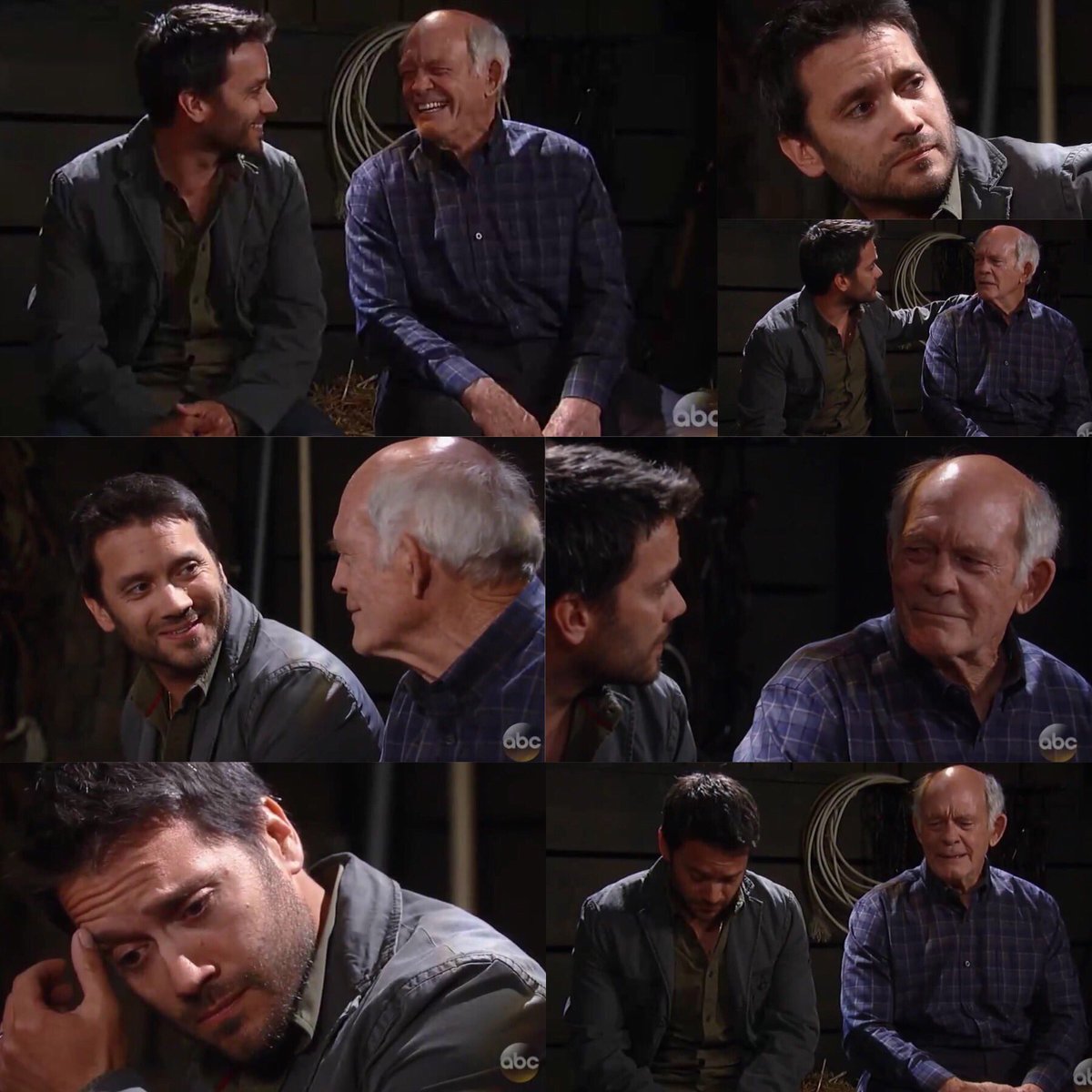 This montage was on twitter created by @LanteQuotz. Thank god for fans-- they do the best work! Ok, so--the Mike story is good and the acting first-rate. I like that he wandered away with Avery and he thought she was Courtney. I just expected more. Not sure what but Dante suddenly finding them in a barn was...unsatisfying. The conversation following was great and it sure was good to see Dom get some decent scenes. What are they doing with his character? Dante should be front and center. Anyway, the story is good but I'm afraid they are going to just move Mike into a facility and that will be that. I hope it goes on a bit longer-- so much to explore.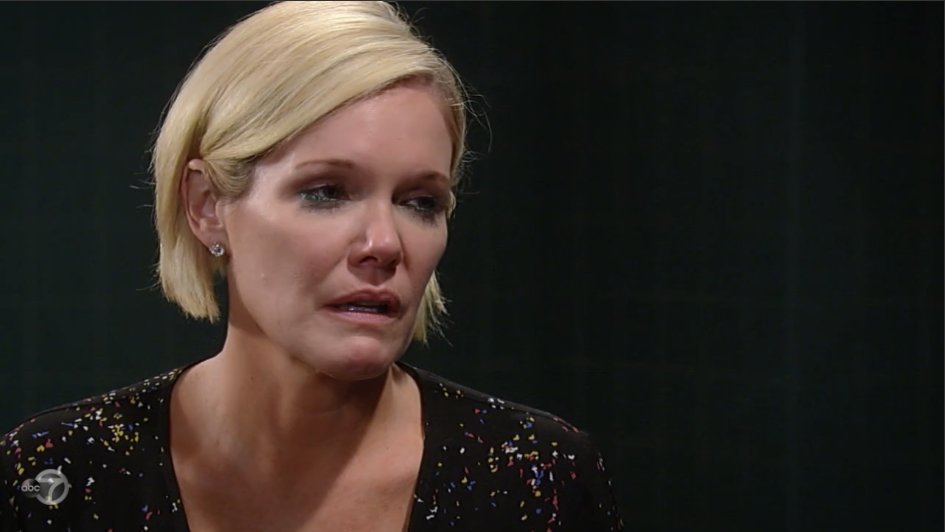 Maura West was stellar as usual as the Mom in anguish over her daughter being missing. My favorite part of this whole thing was Griffin seeing Ava "full on Ava". She was breathless, whiny, bitchy and out of control. I miss the old Ava so much. Julian was around for a hot minute and his face was priceless when Griffin mentioned praying. LOL.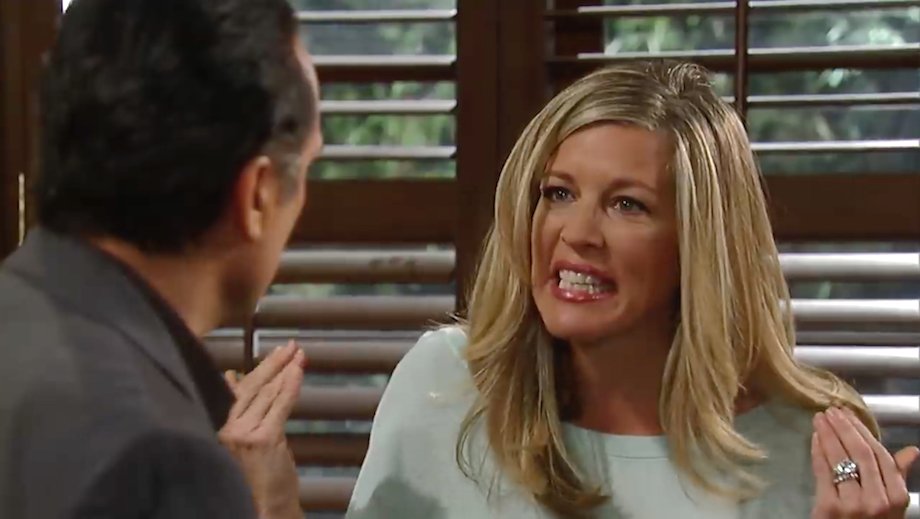 And then there's this. On top of the Mike story, we are treated to the Smell-O-Vision of Carly being driven to the brink by predictable Nelle. I wish they would have dedicated more time to Mike and his needs/therapy etc and less to Carly's hysterics over Dead Morgan. The appeal is there-- the timing is all wrong, imo.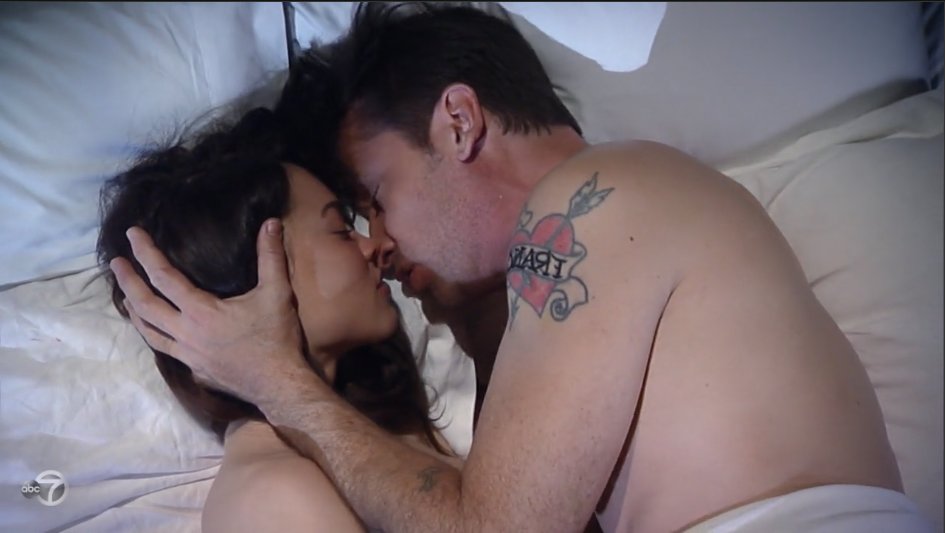 Friz had their loves scenes and she's saying all the right things. Glad she talked to Drew a bit about Franco --although it was pretty funny they had her sit on a bench/table to talk with both Franco then Drew-- must be an easy set up. Would have been way more powerful with the 3 of them together but you can't have everything.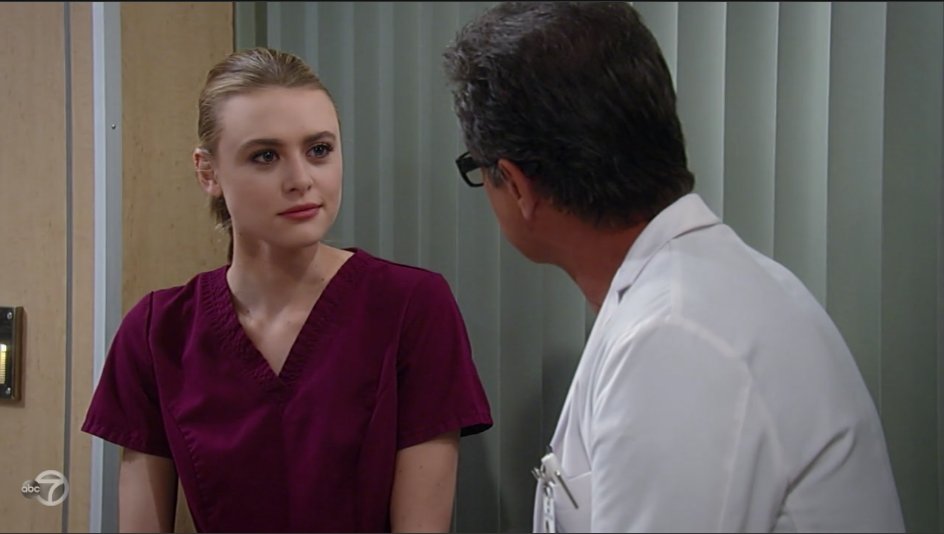 Bensch is a Letch. Good concept...so far blah execution. Too choppy-- not enough extras going on with Kiki during her stint as "shadow" student. There are literally no other students around. We found out she took TJ's spot (maybe brokered by Bensch?) But it's not like TJ is ever around. He should be around. She also needs a girlfriend or guy friend to confide to. The other person could be the doubting Thomas--or the sympathetic ear as someone that also went through something similar but did nothing. How about that NuNurse that went out with Michael? She could have been someone he fooled around with then left. There's just no rich beats here for me. Both actors are good-- but if they continue to just be 1:1 and their scenes are a circle, it's not going to go anywhere.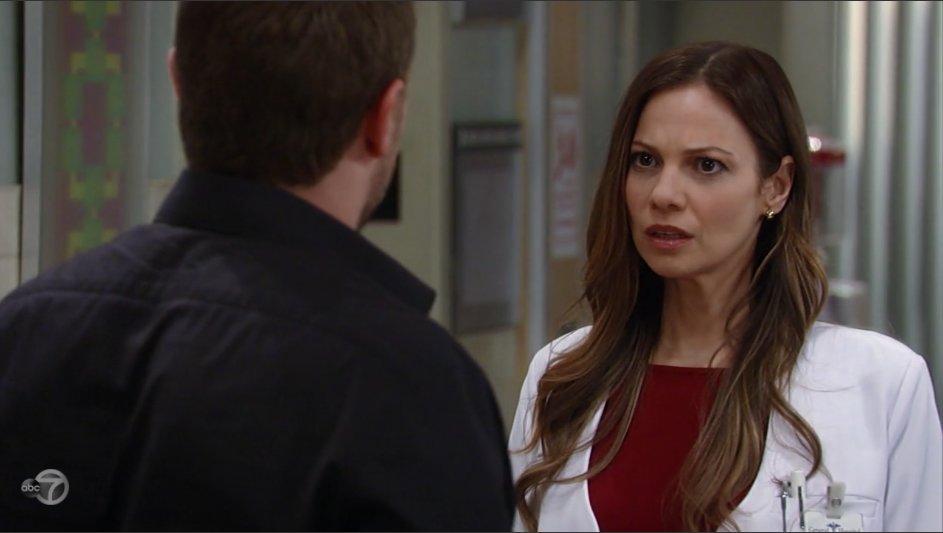 When it was discovered that Drew was Drew and not Jason, I was so hopeful. There was momentum there for the memories to start-- or at least to have him question his entire existence. Then?? If this is going to be about that mix CD and them having dinner like a family every week then count me out. Seriously. This is all you got?


QUESTIONS:

So.. now that Harvey is dead, what happens to the Charles St. Story? That started out great, imo. Meetings with everyone in attendance, mayors race-- tenants and then? The earthquake and.... ? The Media company. Um.... does Drew even care about it? Does it just run itself? It's basically a place for Lulu to get her excitement and Peter to write his thoughts down. Just have Valentin buy it because Killy sure aren't involved.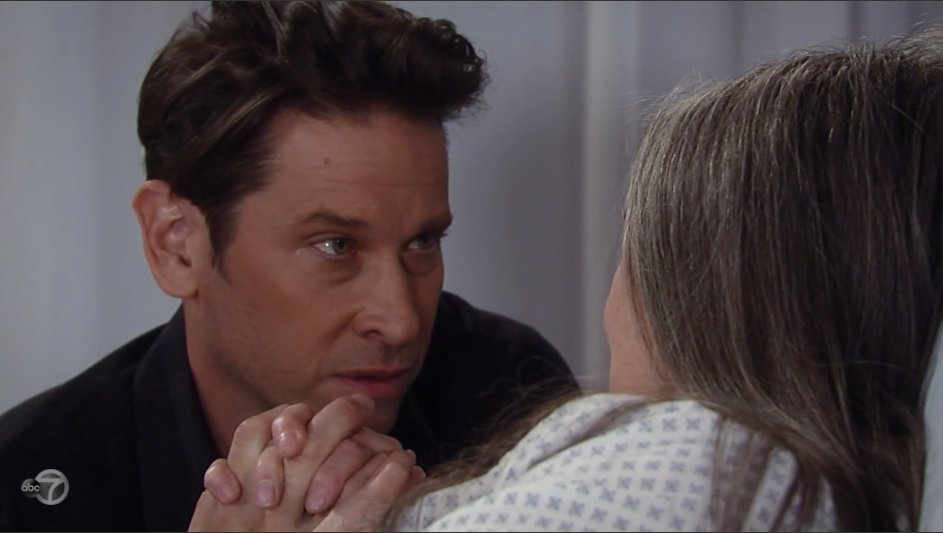 SCENE OF THE WEEK THAT WASN'T A SCENE

: This was totally baffling. Franco gives an impassioned speech to his mother, confronting her about not stopping the abuse and choosing Harvey over her own kids. BUT IT WAS IN HIS HEAD. Um...why? To show us he still can't say those words to his mother? Again..why? It just cheapened this for me. GH seems to use a lot of these 'fake outs' and although it's cure for a hot minute, they get tedious.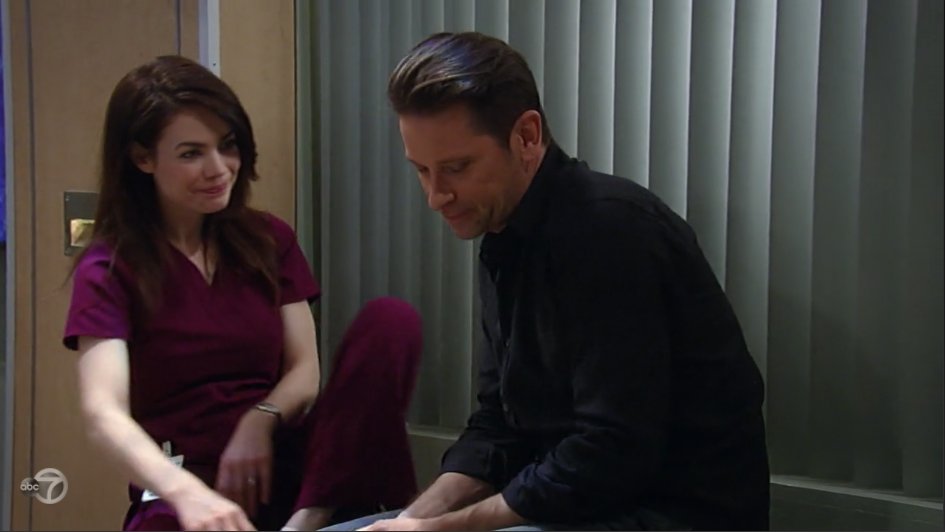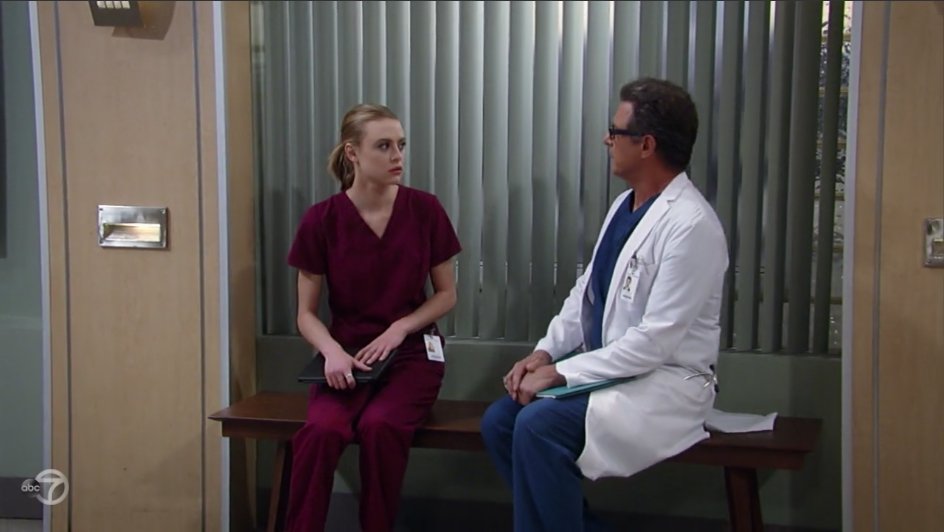 PROP OF THE WEEK: Goes to Mr. Table who subbed for a chair/couch/lobby scene for Elizabeth and her 1:1 discussions with Franco then Drew. OH! And he also participated in the Bensch/ Kiki confrontation!! Busy boy. Purple Scrubs are also "In" lately.
When Jason came back the entire canvas seemed involved --or at least things were moving along and the show gelled together. Everything is all scattered again and I'm just frustrated. I read Frank's latest interview about the Nurses Ball and yes, that will be a good time but then it's back to isolation.


SUGGESTION:

Get a house for Stella, TJ, Jordan and Curtis. Have them buy Carly's old house. Multigenerational-- more people together the better. Oh, Molly can live there too.

There's this week's take! Hey, when I start writing the stories in my head during the show and think "this could have been done like...." I know I'm not a happy camper. Please don't think I'm naive enough not to know that stories need approval, budgets have to be met and schedules worked around. I get that. I just don't like it very much. Give me more Mike...less Cologne on the Gravestone and 'adventures' not stuck in the 80's. Thanks.