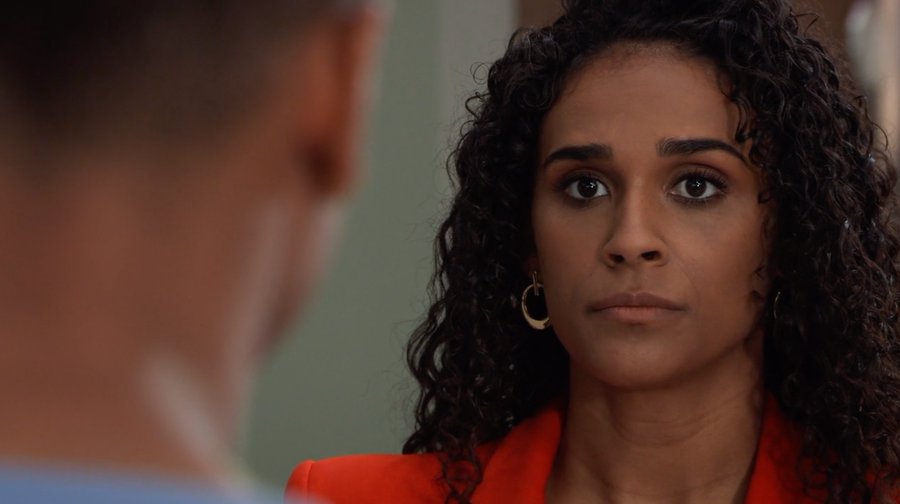 So as you know, I was on vacation some of the week and needed to speed through Tues-Thursday's shows to catch up. I have to say Wednesday's show was the best...good old "who's voting what" intrigue!! And is it just me or ....are people NOT social distancing? LOL.. I mean, really! I can see it here and there but wow..characters are THISCLOSE! I'm not complaining mind you, but in these times I spend the majority of the show figuring out how they were filming it under the guidelines. This is where we are now in August 2020!!
I'm quite critical this week so you'll need whatever you enjoy to fortify you this morning.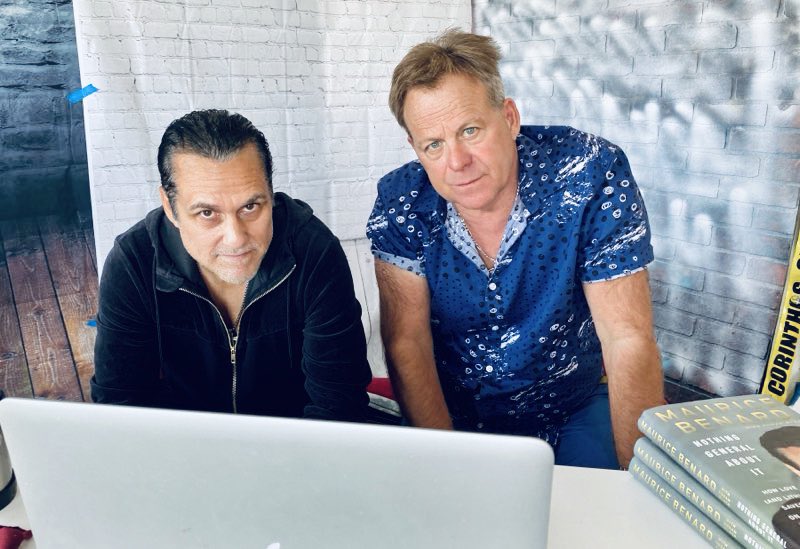 So, I'm starting off your day with a cute pic of Kin and Maurice that Kin posted on Twitter. They were on a zoom together for @WizardWorld. (Photo by Jim Warren). I like how the cast support each other on and off set. I'd rather see all the behind the scenes stuff than the show sometimes!!
Here we go: The show is back and I gave it a week to find it's feet...now I'm coming out swinging.
So... you don't want me painting stuff? Cause I can quit..
No, I just want you to erase your past and not talk about it...
Wait, I thought you were ok with all of that. You have the tumor on your dresser!
No, I'm not, I'm not okay with anything!
I'm confused.....
FAKE ASS'D FIGHT OF THE WEEK: What the hell. I GET you want to create this whole angst with Friz but-- ??? This is what you're doing? Liz forgave him, ALL of him and now suddenly is all pissy about it? Not only that, Franco is acting like a saint. I mean, there's no edge there anymore and Roger is playing him like an ice-cream man. I'm not feeling this and I'm NOT feeling the Nik/Liz connection. No banter, little humor.. just flat.
MISSED OPPORTUNITY OF THE CENTURY: What the hell. (again). Ava and Nik. I was SO psyched!! I totally thought it would be old-school soapy "enemies that can't stop sleeping with each other because of the hot chem" deal and I get.. um.. nothin'. This trying to get the other to cheat? Boring. Liz and Nik? REALLY? :eyeroll: I'm disappointed all the way around. Ava and Nik should be fighting their desire for each other and working on taking people in Port Charles down. Period. (photo thx to R K on Twitter)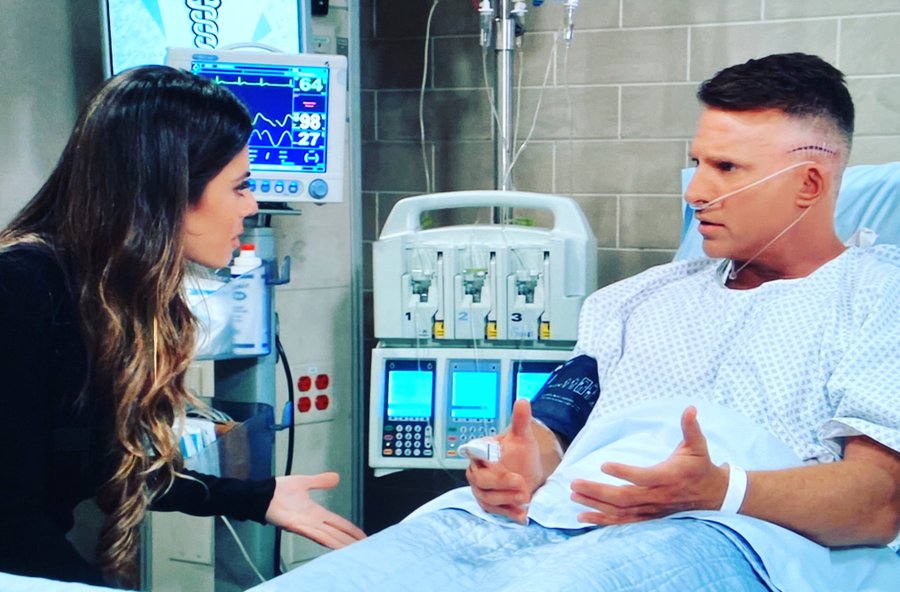 SCAR OF THE WEEK: Oh, impressive... looks real. Did Steve shave his head for this?? I finally got why they did the whole "fall of your bike thing" and it wasn't because he signed POA over to Carly. It was to get Sam to sign her kid's proxy over to Valentin. Which was pretty tricky and the way Sam has been acting, totally within her spineless orbit. I WILL MISS LINDSAY. There I said it. Yes, I will miss her. Kelly is back taping this Monday. That's that.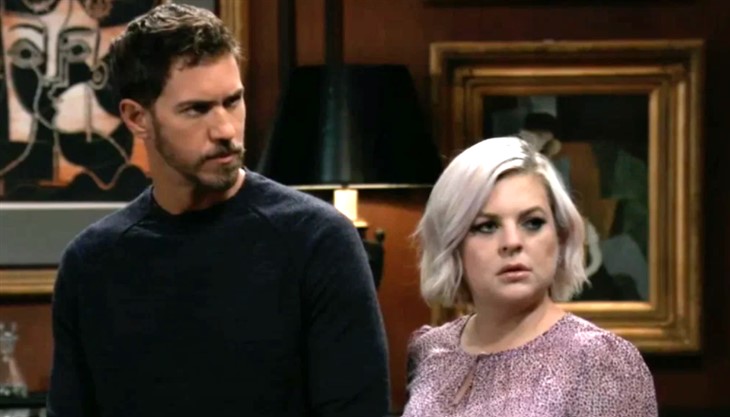 YOU REALLY HATE US DON'T YOU OF THE WEEK. This is the ONE THING you could have totally fixed during this COVID mess. Maxie sure as hell doesn't need another kid. PETER IS NOT WORKING so there's that and .. ugh. UGH. UGH! And PS Stop dressing Maxie like my mother. (who actually is in her 80s and is way more fashionable than this).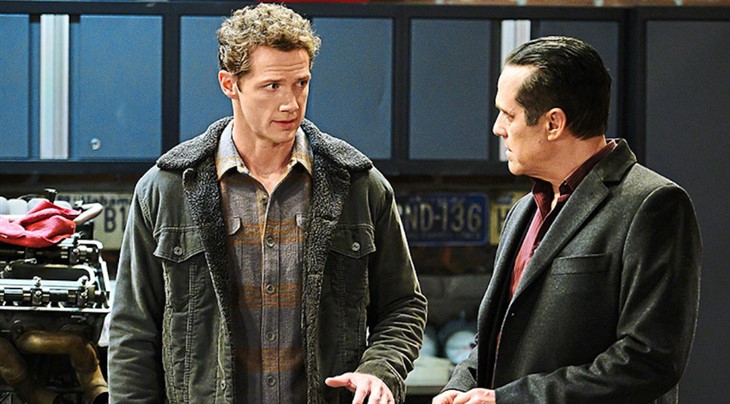 SONNY'S RANT OF THE WEEK: Did ya tamper with dah bike?? Brando says No but we saw Cyrus ask him a favor. Brando is useless. I'm serious. Plus the fact we know Molly won't be on (which was the only intriguing thing about him) --or if she is it will be for 3 days then gone. Rudderless character. He and Sasha can fall for each other and leave.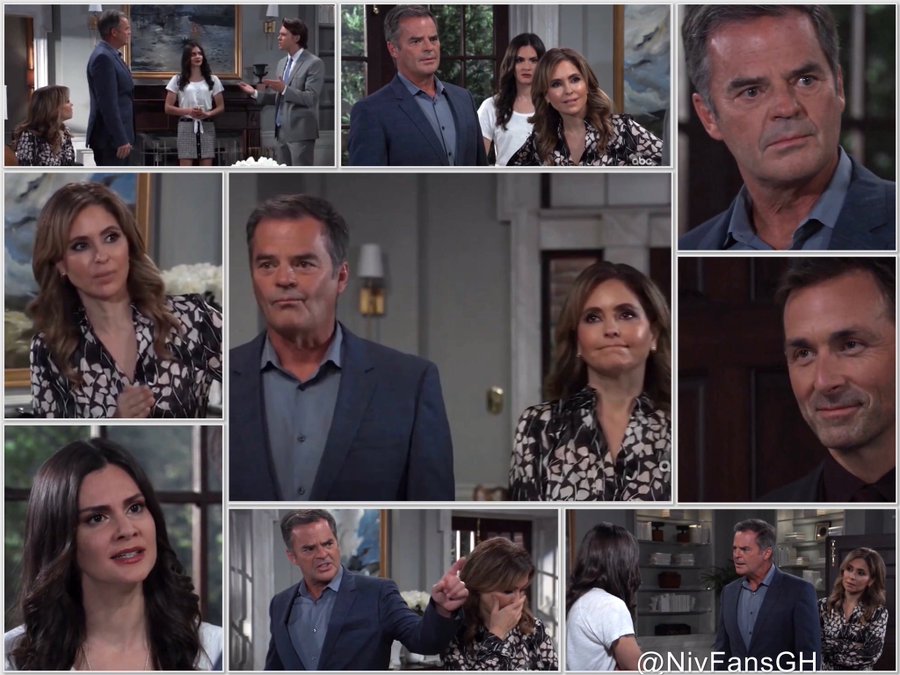 WHAT WORKED THIS WEEK: Emergency shareholders meeting...because they ALWAYS are amazing. They have been since the 70's!! The tradition continues today. The shock! The angst! Who's voting with who?? Who's in trouble?! Welp. This had it all! Brook Lynn reading her Dad. Lucy surprising everyone. Olivia going to go make pasta to soothe her soul!! (photo tx to @NivFansGH from twitter--amazing!)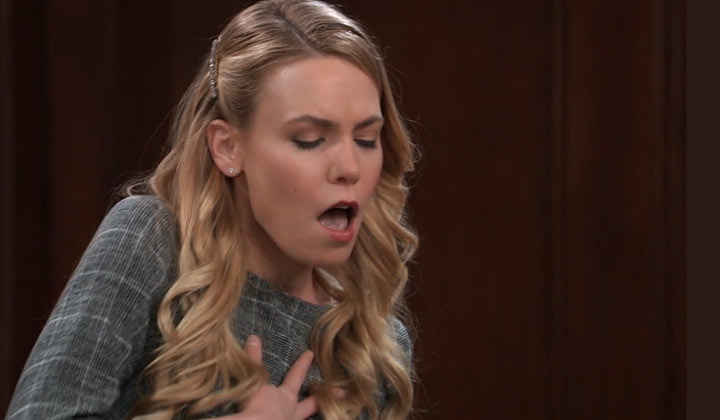 NELLE APPRECIATION OF THE WEEK: In all honesty, this character keeps me coming back. I like the baddies. I like the manipulative ones. When Michael got sole custody she acted shocked--SHOCKED I tell you! Lol.. Poor Nelle. Now Wiley will be with stale, boring Chillow who will marvel at taking him to the park and reading him bedtime stories. snooze. The marriage to Julian might have worked if they had an attraction to each other. He sees his family in her...the dark side and all that but.. nope.
WEEK IN A WUBSHELL:
Jordan declares Cyrus is a great guy! Go about your business, nothing to see here!
Jason's ok. Woke up pretty quickly as those things go
Michael got custody of Wiley
Sam gave Danny and Scout's proxy to Valentin so she can get a different parole officer
Lucy voted with Valentin to save Deception
Cyrus Clay is now running GH's board
Nik and Spencer are working together
Ava's having second thoughts about staying married to Nik because of Spencer
Ned blew up when he found out about Brook Lynn's deception. Olivia: Shocked
Finn and Anna talk about the wedding and inviting his Dad (or not)
Someone messed with Ava's portrait (we haven't seen it yet but something's wrong)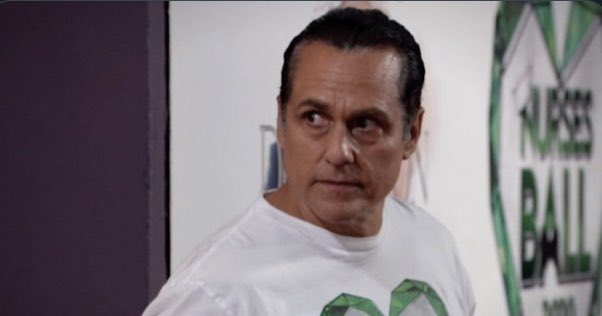 NEXT WEEK: NURSES BALL IS BACK. That's right!! We will have one this year! Not sure what it will look like, but at least our tradition is alive. Plus, Lucy. Can't go wrong with that.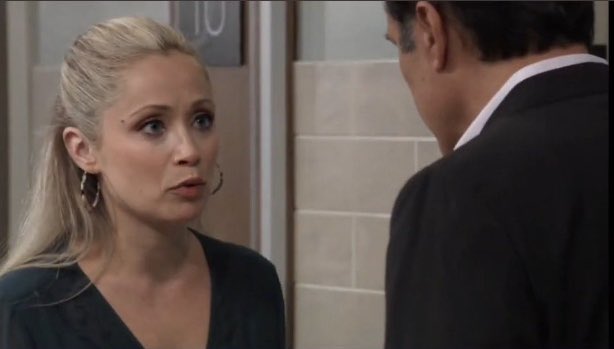 All in all, not a great week. Very boring in parts. I understand the groupings of people and the 'distancing'. It was hard to spot though and the directing team does a great job. I'm just not into the stories . I WANT to be. I want to root for people and be excited but every time anything gets going (ie: Mike's situation) they drop it for days and focus on something else. Maybe some people like their soaps like this?? I'm also not digging the Ava/Franco/Liz/Nik thing at all and keep writing things in my head about how I'd do it differently. That's not a good sign. Starting Deception back up was a great idea, now let's not get bogged down in the Maxie is pregnant drama, ok? She could finally take off in a career story and..she's pregnant? What? Not into Sasha either. She's got no bite. The drugs thing is old.
My real issue? I'm also forgetting things. Why is Liz mad about Franco's past? Why does Jordan have to help Cyrus? Why is Brando around? Every day I'm asking questions about the stories. I get we were on a break but dang. I shouldn't have to struggle with things this much!
Ending on a positive note: Things I like: The reboot of Deception, Brook Lynn being back, ELQ intrigue, Mike's end story and Nelle. We need tighter stories stat. Circle in the wagons and get rid of the dead weight. Wubsy has spoken!