Ava tries to find out why Julian and Nelle got married. Julian finally tells her Nelle is blackmailing him. Nelle is sitting there too. Nelle gets up to go to the bar. Ava asks Julian why he just hasn't killed her yet.
Jason's in the OR. Sam thinks that Brando tampered with his bike. He says no. Sonny says it COULD have been an accident. Sam thinks Brando did it on purpose. She yells at him. He says NO ! I DID NOT!
Jason has come out of surgery. Stable but not awake.
Franco comes into GH to talk to Liz. Not about a lot tho. Just the boys. Oh because Jake is Jason's son!! LOL
Jordan tells Curtis she saw Cyrus. He's mad..thinks she should tell Mac. She says no. Flashback to her calling "a secret someone on the phone" (we know it's Taggert). She hasn't told Curtis he's alive apparently. Anyway, Jordan is going to go to the press to talk up Cyrus :eyeroll:
Ned and Lulu talk about the whole hospital take over. Cyrus walks up ..snarl. He says he's taking over..blah blah.
Valentin and Nikolas spar a bit ...not sure what that was about.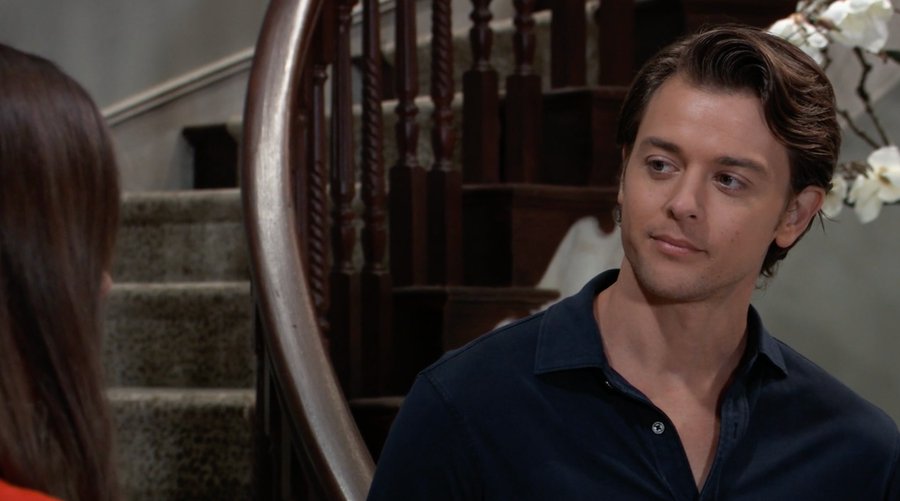 Harmony shows up to the Q house. WHY?? WHY?? She's mad she wasn't invited to the wedding. She warns Willow about Cyrus and tells her to listen to Jason..then they find out Jason was in an accident.
END:


So Sam is so upset about Jason she calls Valentin to set up the Proxy stuff... maybe Val ran him off the road. Sam wants to take the deal about getting a new parole officer so she can be with Jason in ICU.
Franco sees Nik holding Liz' hand. :Eyeroll:
The court has ruled about Wiley.
Jordan tells the press Cyrus is a great guy.
HEY!! Support the USPS and our Fave soap! Send a snail mail to your fave actor at: General Hospital @ ABC TV: 4151 Prospect Ave; Hollywood CA 90027