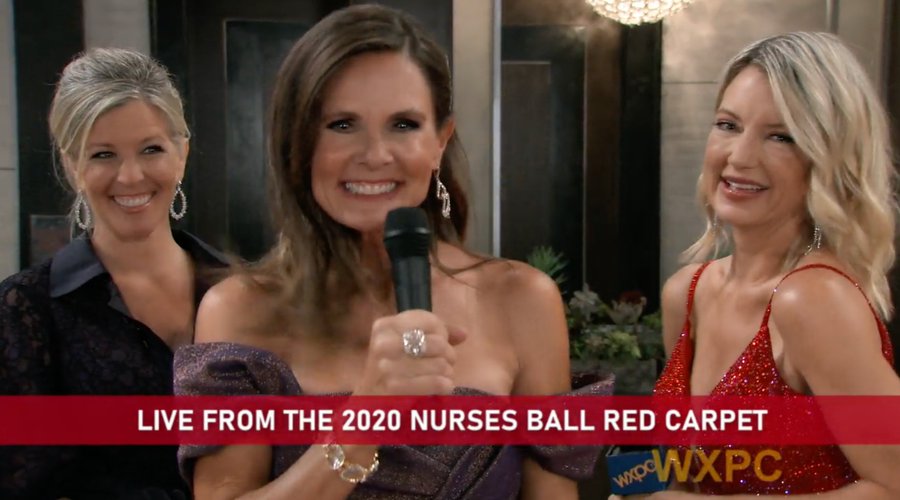 Nurses Ball! I'm only here for a bit... I'm getting my hair done at 3..so I'm leaving early!!
It's a telethon this year, people are working the phone banks instead of having dinner and drinks. That money is going "right to frontline workers and giving to HIV directly". So, they are raising money to "make sure our workers have everything they need to keep us safe" --which gets the COVID in there a bit.
Nelle's going to cause trouble. I hope I'm here to see it.
SO, everyone is in Tshirts to work the phones. People come in on the red carpet. Very.. uneven dialog and show. It's like it was last minute and just..awkward. BUT!! Whatever. Glad it's here. What did you think? Nina and Lucy looked nice, Carly looked like a matron. I hate Michael's hair.