I was VERY excited
So the girl playing Brooklyn is PREGNANT (as you can see) there will be a replacement for a bit maybe? I think?? Yes, someone told me that is true .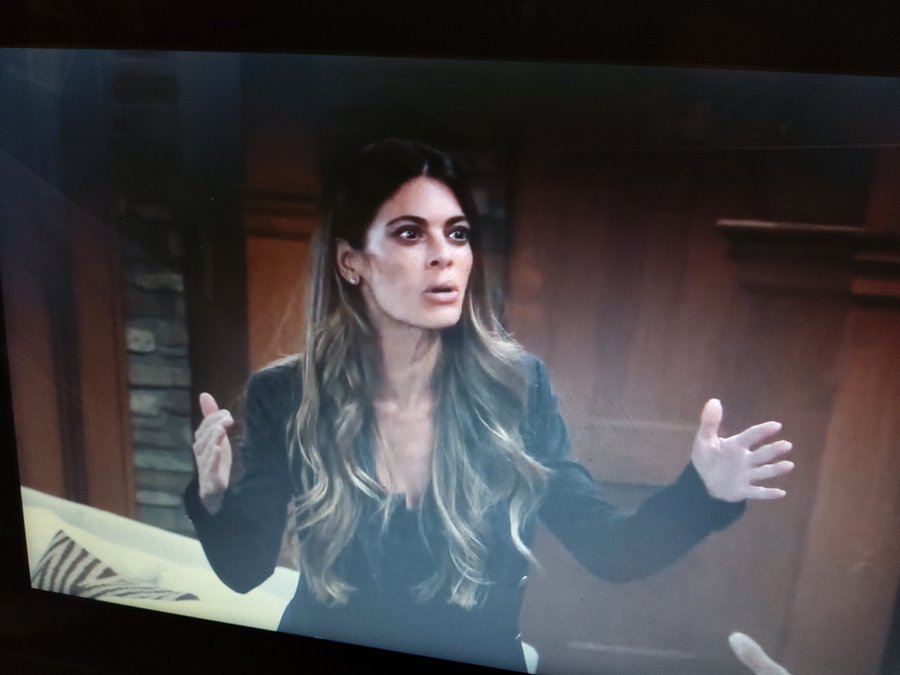 NEW DAY for "Sam"!! Lindsey is on! I'm being nice. Let's just say she has energy. Alexis figures out that Julian must be being blackmailed by Nelle.
Carly/Jason/Sonny talking about MIKE... Moss is in there too. Sonny leaves. Jason wants Carly to be in charge of HIS living will and when it's his time. He already told Diane all this. Carly is like, no it should be Sam!
Man, those two should be having a super secret affair.
Sonny talks to Donna about Mike. (you can see her). Oh that was taped POST break. You can see his tan and a little quarantine pounds lol
Nina and Nelle. I was kinda hoping Nina would be gone but..??
Southern Fried Tad!! YEAH!! I love he and Valentin. Val wants to go after Sam's shares.
Jason is meets with Sam to tell her about Mike...I forgot they have to meet secretly. AND BOY did they social distanced. He tells her he gave Carly POA and she is NOT happy! LOL
END: Nelle quits her job at Crimson
Sonny's Dad hasn't eaten in 24 hours. Sonny is going to have the feeding tube put in