Now, pretend you're a chicken!
My Diagnosis for Ryan-nosis is Hypnosis.
I really didn't want to write the blog this week after the horrible editing of the show then the news that Brytni is going to YR. But here I am. Soak it in, not sure when you'll be getting another. I might need a bit of a rest.
So, Laura, who's been here to see her besides me? Bobbie?
No
Did Luke or Lucky Skype?
Unless it was off camera, no
Felicia?
No
Maxie?
Not that I know of
Oh, I saw Robert in town did he...
NO
Ok then. Guess I'm it! Let's get this show on the road...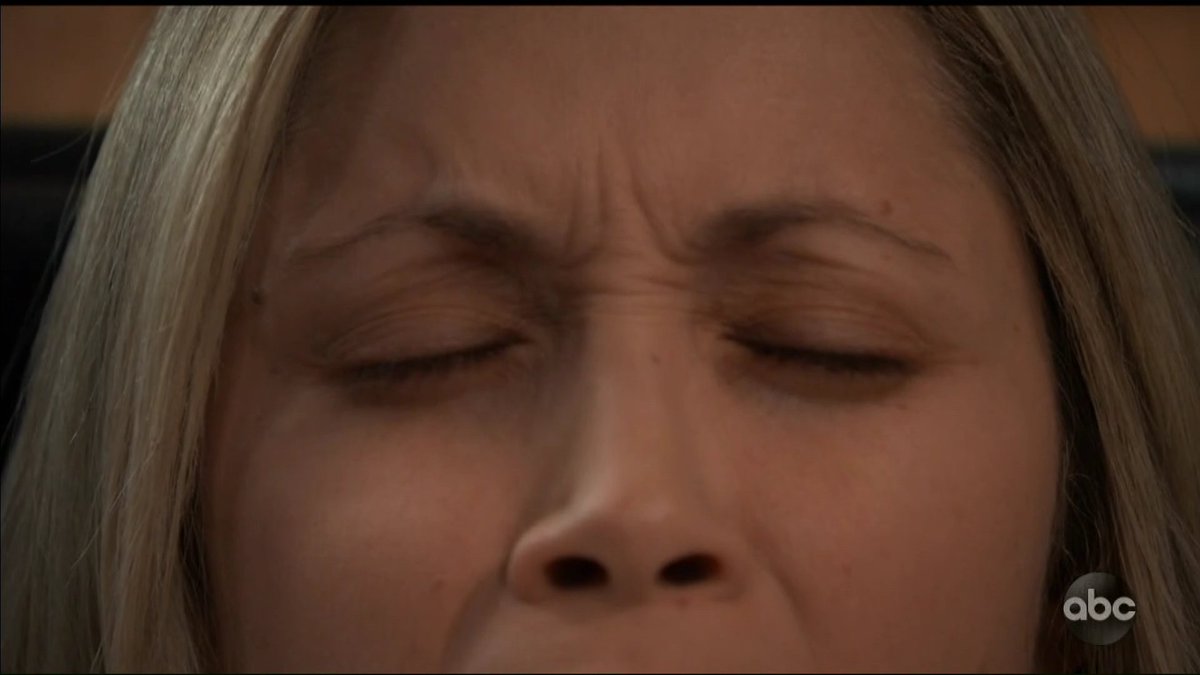 Hmmm...no.. I think I smell coffee....no...wait...that's not coffee...it's paint .. oil paint? Maybe with a hint of cupcake frosting?
Pick a scene...any scene... this was it.
Wait...did I just sleep with Sam or did we break up?.. I'm not sure. better ask Carly
Crikey this was a long way to come for a cup of coffee ........
Look at dem.all ats the COOL table!! Zaht's not fair. I am too cool. I just got a new job as a writer for Petra's paper! I'll show zem. I'm going to say Finn has de hemorrhoids in my next column!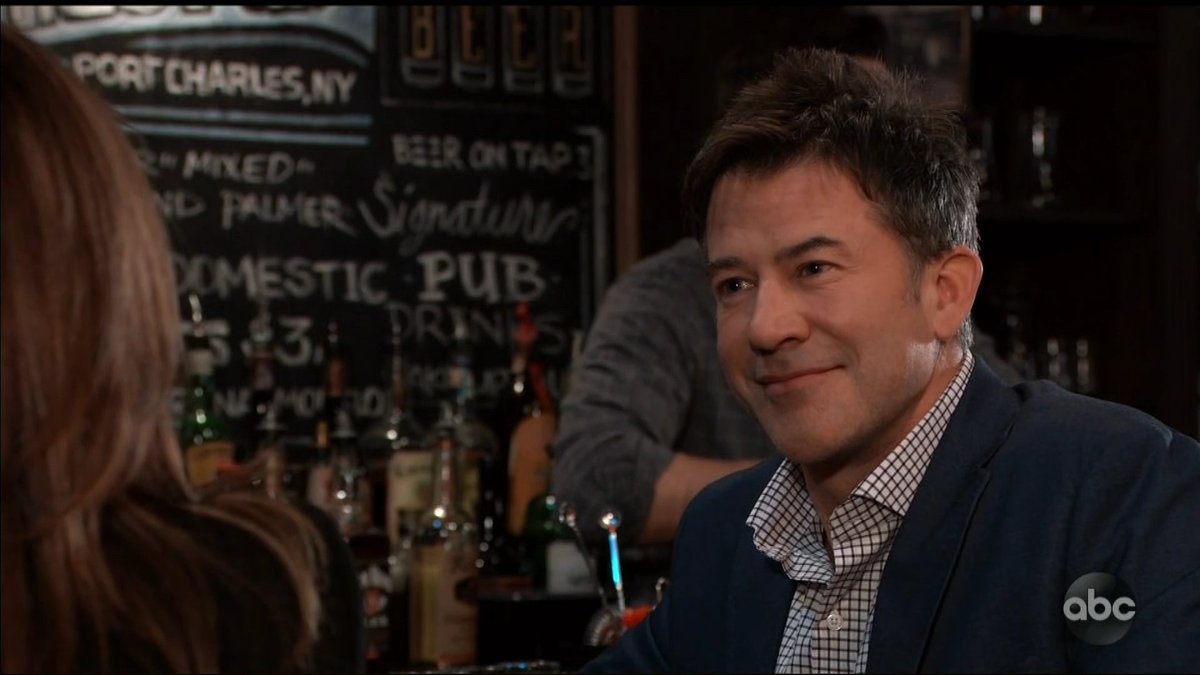 Hey, I'm new here. I like Russian history, asking ladies out to dinner and casual clothes that don't involve flannel.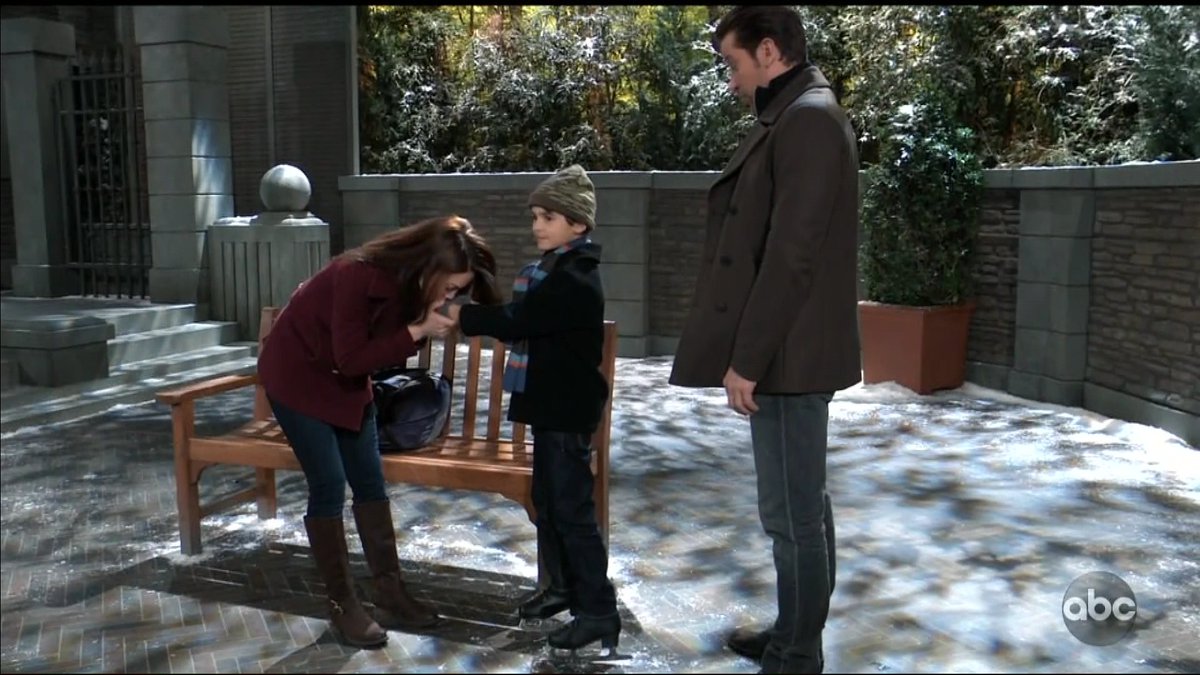 I tried to get Johnny Weir but Lucas and Brad will have to do.
Yeah well, he may have alibis but we have an eye witness.
But she was under hypnosis. Is that admissible in court?
Does it matter, Elizabeth, does it even matter?
Yeah, Doc you can't argue with a nurse. Get that MRI going and stat! I got a tumor to search for!!
NUTSHELL WEEK:
Oscar's Tumor hasn't shrunk but it hasn't grown either.
Alexis gets a new therapist --that she already flirted with at the bar.
Spinelli is in town to tell us all that "Harmony' Is working with SHank
Jason's motoring to Beecher's Corners
Sam's trying to convince SHank she's a Day Dawner
Ryan implanted Franco memories in Lulu's head
Robert and Finn are off to Sweden
Oh, Sasha's back. :eyeroll:
Franco was arrested, Ava and Liz are standing by him.
Ryan was going to drug Griffin and toss him off a building but previews ruined that



FK UP OF THE WEEK:

Editing has been a sloppy mess lately. We've seen it with the weird, abrupt scene changes and day-jumps. They've given stuff away in the previews before but this was blatant stupidery. Looked like Ryan was going to durg Griffin and throw him of the roof. Make it look like suicide. BUT! We saw him in Monday's previews talking to Sasha. So..thanks.
That's it. That's all I have. Just want to say that I do thank the writers for bringing back Ryan Chamberlain, it is a great storyline. Enjoyed the Travel Guide as well.