Let me preface this by saying I STILL have the cold from hell so I'm grumpy. Take all this with a gain of salt. Or cold medicine--whichever gets you through!! It's not pretty ...
On a personal note, I realized that I started writing for Gedstern's website in Feb of 1998. That makes me old hat at this, no? The Wubs Net became 'official" in about 2001... it's coming up on 20 years soon, kids.
We have a new Taco Bell in our area--not sure if they have breakfast burritos? Could I even taste one with my stuffy nose?
Yes? Hellos? I'd likes to speak to Sir Franks in Charge....
WHY I AM FRUSTRATED BY GH AT THE MOMENT:
Way too many story loops going on.
AGAIN
. -- The poignant saga of Mike needs to be a thread that's told at a flowing pace. Ditto on Oscar and Aiden's Journey (as I'm dubbing it). The choppy nature of them is just killing everything. Although I'm not a fan of Oscar, his eventual diagnosis and recent seizure should have at least have been the kick off of a "3-some adventure" story OR his slow decline health decline. Get him into the Q mansion for his last days. Get the family together. Don't give me falling in a pit just to have JaSam sex and then the kids doing homework in Charlie's like it's every other day. Don't give me Drew/Kim/Julian stuff that should have been taken care of eons ago. Nope, this should be about The Big C. Anyone old enough to remember John Gunther Jr. with Robbie Benson? Hell, I was destroyed by that movie when Mr. Cady made us watch in english class. Now we are basically cheering on Oscar's demise because it's just taken so damn long.
Same thing goes for the Mike story. I feel like everything is in clips. Show for 2 days, Drop. Aiden's Journey is now being interrupted by Willow's Baby Adventure and Franco's Serial Framing. Don't get me wrong, I can and do mulit-task watch but dang. I really really hope Brucas comes over for dinner and we see it.
HUGE CASE IN POINT: Gail's Will. Can someone explain why we had that blurb and then..'a condition' and then? What? Why are you waiting? Lucy's book should have been done up too. She could have had a whole story arc about finding the history of PC.
FORGETTING THE BIG/LITTLE THINGS: Robert's at GH ...Lulu's in ICU. Stabbed. And you don't have a scene visiting Laura? The hell? Why? Scheduling? That's BS. Get him in there.
I hope to hell
they get them together before this is all over but that was a missed opportunity. Also, old-school soaps would have had Anna, Finn and Robert working WITH the PCPD so it's an ensemble piece. We have Jordan with Chase or Curtis in a room and then the other 3 at Anna's. Coordinate.
Last NOTE: The editing is driving me INSANE. I hate short. less than a minute scenes and the continuity from one day to the next is just non-existent at this point.

ON TO THIS WEEK'S SHOW:
So, I got this report here that shows some fishy-business with A Dr. Cabot and images of several people who report not to have met with him but we just need to figure out why that could be...
Um... I think some of them look alike...
Crikey!! Blimey!! Dinga Dingo!! Yer right!! TWINS!! Why in the croc-o-potbelly didn't I think of that? Several episodes ago?
Oh my god, Maxie..they think my stunning, wonderful son killed those people!
You're kidding me! I mean, look at him! He's so reformed!
He really is. I could stand here forever and just look and look.
I'll join you. Should be riveting.
I COMMAND YOU TO RISE!!!
Hey, Jason...
You have something in your eye?
No... I mean..since we're doing it..lets...
Make eggs again?
No...
Um.. talk about how we have to break up so you can go undercover with Shank?
Exactly. Because everyone in town will believe I left you for that guy...
Well, to be fair, Kristina is pretty dumb.
OH MY GOD!! YOU HAD SEX!! YOU HAD SEX!! :clapping:!! OH, MY GOD!! Did you film it? I mean, is it on the cloud? On our shared page?? Seriously? You had sex! I'm so happy!!
OMG !! SONNY JASON AND SAM HAD SEX!!!
My mother is going to write a medical advice column for Faison's son and Maxie is going to date him. I really need something stronger than this champagne.
Feel it, really feel it, from you head down to your toes...
Um, I came here to just talk..
GOD MOM, YOU RUIN EVERYTHING!!
Alexis, you have to let go..let go... let it go...
Wait, you just quoted two songs...
Just walking on the dock of the bay, baby... now feel.. feeelings...nothing more than....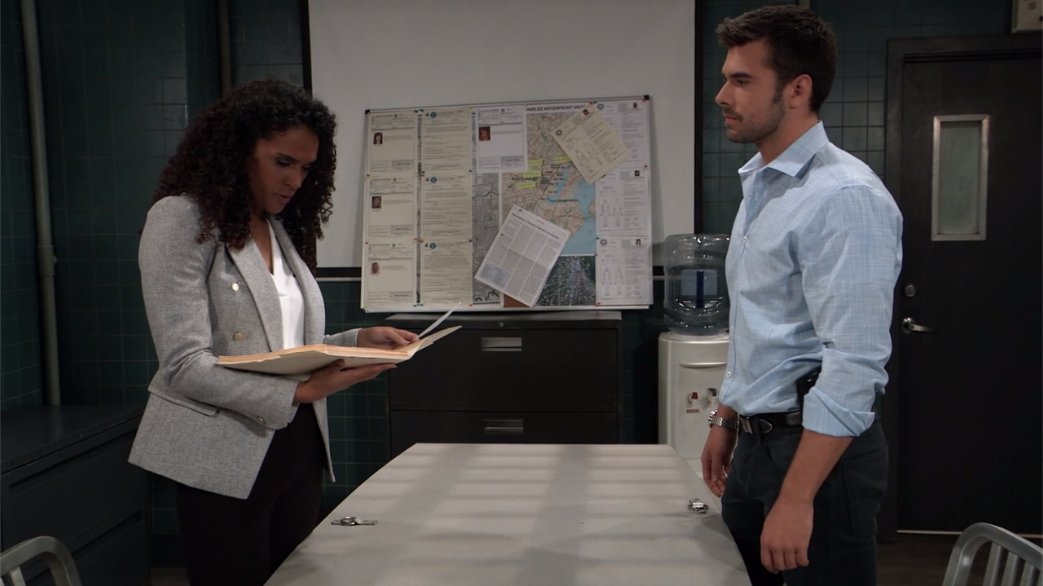 Oh my gosh, wait.
What?
I mean, why don't we just pick the serial killer that lives in town?
Um, didn't we use him as a source and basically eliminate him a long time ago?
Shut up, Chase.
Want me to go get Curtis?
That would be useful.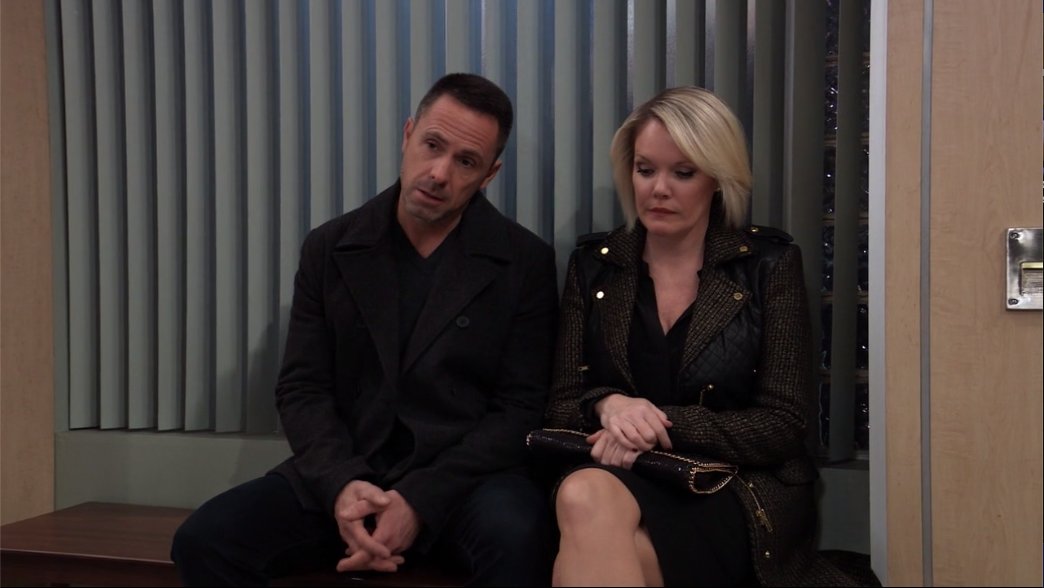 Well, see.. I thought I was supposed to love Alexis but now I think because I hired a cleaning service I'm supposed to love Kim, plus her kid is dying which does up the drama.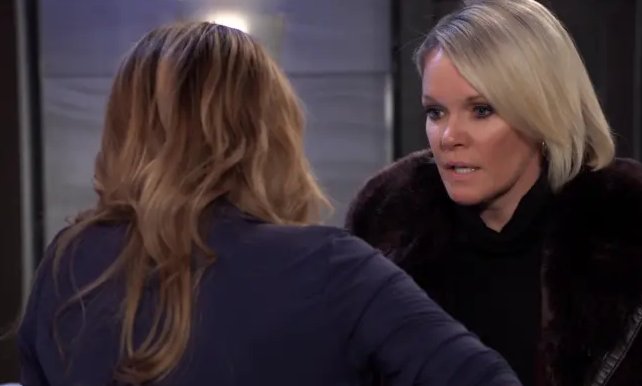 NUTSHELL WEEK:
Ava is desperate and asks resident "psychic" Olivia for help
Carly found out JASAM HAD SEX!
Drew and Kim almost got together, then her knitting needle attacked him and she decided to kiss "Charlie" instead.
Lulu woke up but can't remember, Jordan wants to try hypnotherapy
PCPD think Franco should be their main focus and let Ryan in on it
Ryan visits Kevin, Kevin gives him false info about a "prenup". Kevin also shaves in Ferncliff
Robert and FAnna finally get there's a twin connection
Alexis tries Cult Club
Oscar and Joss do homework
Brad finds out that Willow thinks she's Wiley's Mom
Sonny realizes Mike's going to have to go into long term care
Sonny sends Brick to find out what's happening with Dante
Dr. O is going to write a column on medical advice
Nina wants to visit Sasha
Kim is a really bad knitter
Drew hates Julian for getting Kim a cleaner and food in her time of need.
SCENES OF THE WEEK:

For all my bitching there were some stunning scenes this week. I loved Ava and Laura in the hall after Ava confronts Lulu with not remembering. Jon L was brilliant as Ryan/Kevin and the whole convo with Liz and Brucas warmed my cold, wubby heart.


FACE OF THE WEEK:

Maxie kicks Nina...hard.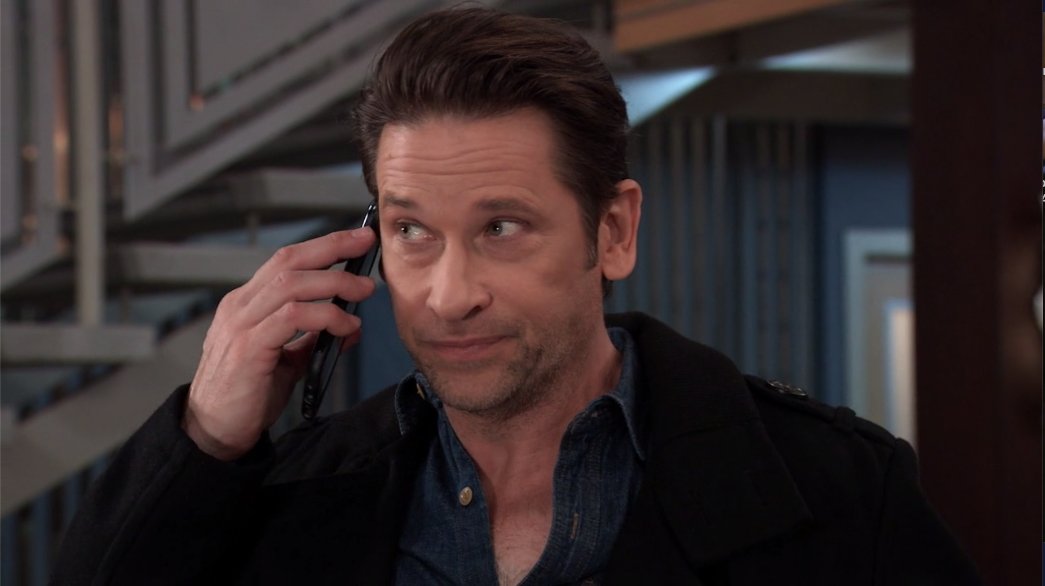 RUNNER UP FACE:

Oh, you finally are gonna blame it on the serial killer in town.. geesh. How original.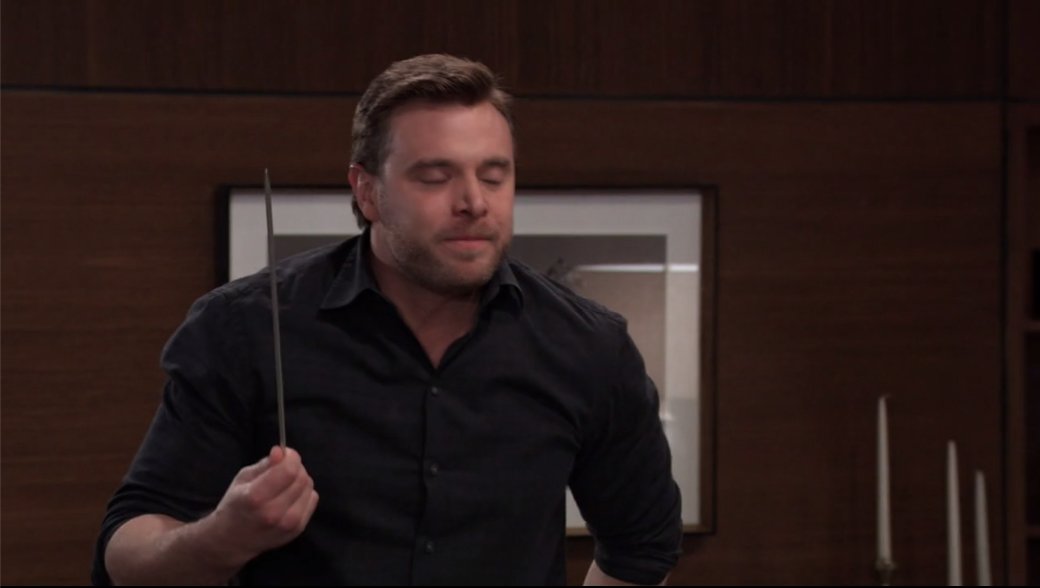 PROP OF THE WEEK:

the knitting needle that went up Drew's butt. Star o' the show.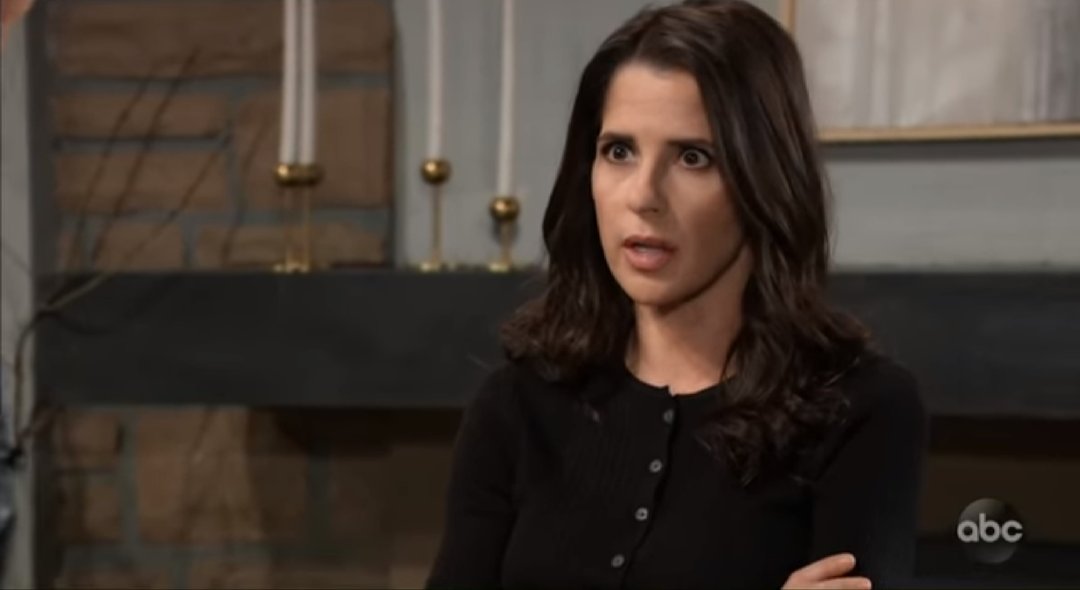 Sam's PH...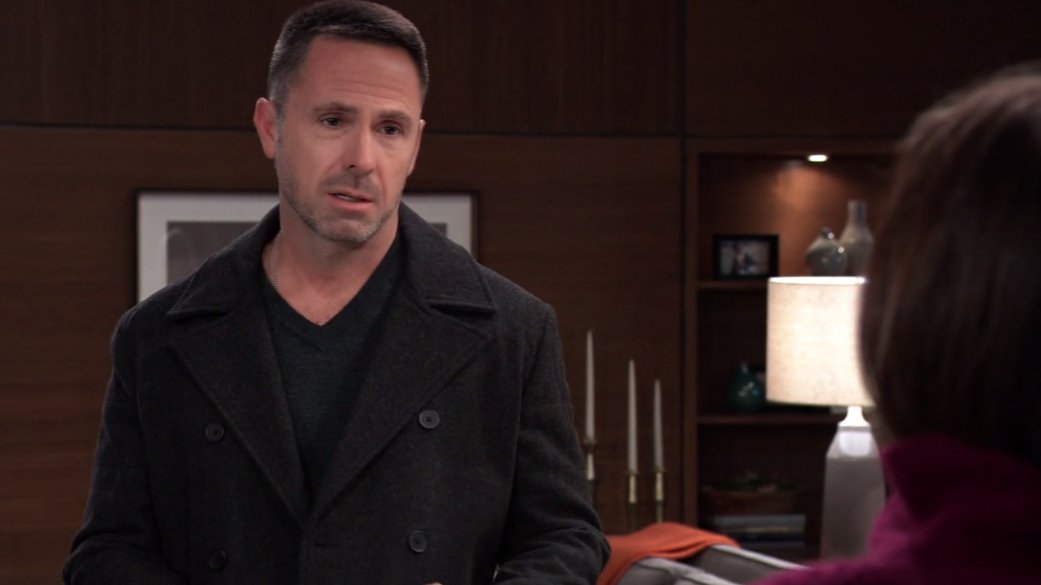 Kim's Apartment....
Cult House...

PROPS THAT NEED TO STOP: White tapers. I've bitched about them before and yet, THEY PERSIST!! Here there are in multiple locations and they are never, ever STRAIGHT!
WELL! Did you make it to the end!!?? Did you!!? Sorry but this week was exhausting. I felt like almost ever scene needed to be longer. Maybe everyone needs to get in the same room like the old days and hash things out. Did soaps always have head, breakdown and dialog writers that revolved? I don't even know.
Here's to my cold going the way of the Polar Vortex this week-- see ya again soon! PS. Thanks to those that have ordered from the link to Amazon! It really helps the site keep going!!