Chase and Finn 'bond' over lunch at the Metro..... Finn gave Chase Red Sox tickets but Chase thinks it's because 'his parents" are coming to Port Charles and Finn wants to avoid them. Finn's like, NO I was trying to be nice for your birthday. They are mad at each other again.
Sonny and Jason try to figure out how to get the body out before it's dug up by Jules. Sonny tries to buy the bar..Julian says no. Jason calls "the permit guy" about stalling the paperwork.
When they get home, Felix says Mike is very agitated and he wonders why he might be upset. Sonny said they talked about the old days. Felix said he's almost 'fearful' and doesn't want to let Sonny down. Sonny tells Jason they have to find that body now because Mike's losing it.
Maxie brings home baby James. Nina and Dr. O come with her. They are very supportive. Maxie watches a Yankees game with the baby when they are alone.
Ava and Scotty-- Scotty didn't tell her that they slept together because Ava kept talking over him and she said it was just a photo of them hugging. She leaves and goes to GH
Kiki says the doctor she wants to shadow dropped her because Bensch warned him about her. She's upset and wants to drop the lawsuit but Ava convinces her not to.
Wyatt goes to tell Franco about Peter being tied up. (I have no clue how he knows Franco?) He tells him a lady with an accent has him and she's wearing THESE SHOES (he draws them)

In the cabin, Lesil finds the bugle. Nina says it's hers.. and tries to play it to prove it. Can't play it. But Lesil buys the story and leaves. She goes to GH to get medical attention for a "cut"-- the she did herself. Dr. Bensch gives her a Rx for an antibiotic.
Wyatt sees her in the hall and tells Franco "it's her"! Finn overhears him and says "what's wrong" ..? Dr. O runs away. Wyatt says it's her shoes, she has a man in a cabin!! TODD, SAM AND MCBAIN...and OLTLers DREAM!!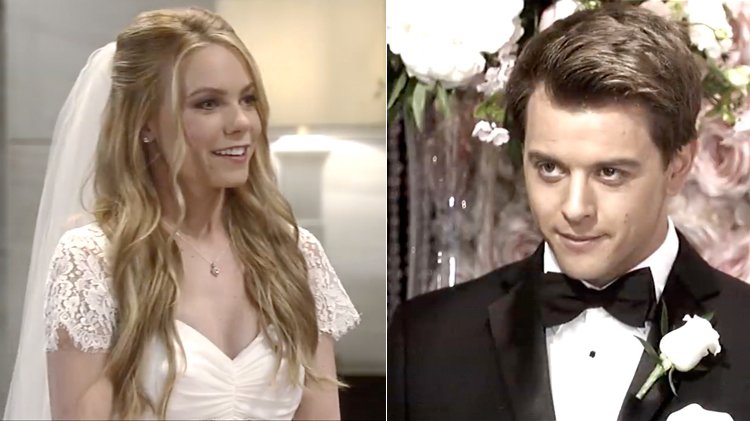 Michael and Nelle are getting married tomorrow at the Metro. Get all dressed up.
Jules finds a picture of Charlie and Mike Corbin in an old box in the bar. Dated 1983
Today's show was so choppy and SO all over the place. MORE than usual. Geessssssh.